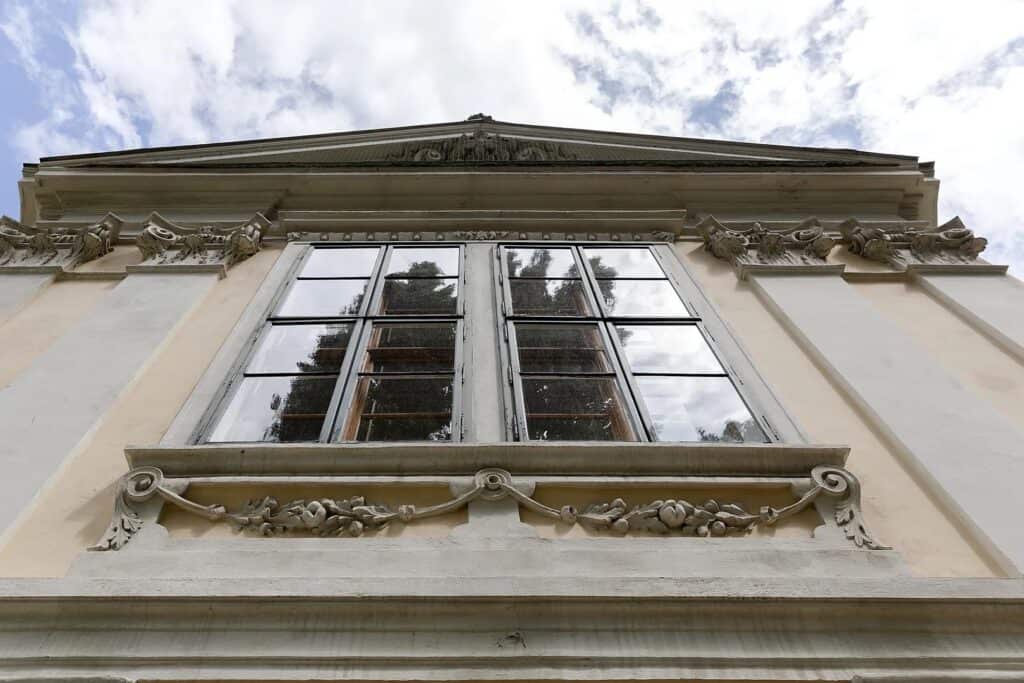 Image Credits: Manfred Werner, CC BY-SA 4.0, Wikimedia Commons
---
PHW Conferences
---
Political Activism in and through Public History
2nd Public History Weekly World Conference
September 1 – 3, 2023
Our hybrid conference at the famous Vienna Volkskundemuseum with renowned speakers representing public history research from 18 countries and 5 continents is dedicated to a highly topical issue: all over the world, scholarly-based and necessarily differentiated recounts of the past are attacked and challenged by political interest groups. This happens in many ways and often highly professionally in diverse media formats. How does one deal with this as a university teacher and researcher of public history? Should one act in a decidedly political way or maintain a strictly analytical position (to name two extreme positions)? What can we learn from successful practical examples? Could we agree on criteria? In the end, are public historians necessarily also activists of rational storytelling?
We invite our readers to join our conference virtually via livestreams, and take part in the discussions on Twitter under the hashtag #PHWConf23. Your tweets will be displayed live on a Twitter Wall, and the conference speakers will be able to directly respond to them.
The conference is being held to mark the 10th anniversary of the first publication of Public History Weekly. The Open Peer Review Journal.
Venue: Volkskundemuseum Wien
Organisers: Marko Demantowsky and Thomas Hellmuth
Staff members: Michael Hollogschwandtner and Barbara Pavlek Löbl (co-ordination), Iman Elghonemi, Kristina Langeder-Höll, Lorenz Prager, David Praschak, Emily Stüber, Josephine Engelmeier
Supported by:
PHW Friends' Association (Basel, CH)
Faculty for Historical and Cultural Studies of University of Vienna
School of Educaction FHNW, Basel, Switzerland
The Twitter hashtag for live interaction with the conference is: #PHWConf23
---
Keynote Speakers
Prof. Clarissa Ceglio
Clarissa Ceglio, PhD, is Associate Professor of Digital Humanities at the University of Connecticut, where she is also Associate Director of Research for Greenhouse Studios / Scholarly Communications Design. Her research interests are museum history and material culture studies, particularly as these relate to concepts of civic identity across the 20th century. She also collaborates with museums and archives on digital public history research projects. Ceglio came to academia after a career in communications. She is a contributor to the open access volume Radical Roots: Public History and Social Justice (2021) and author of A Cultural Arsenal for Democracy: The World War II Work of US Museums (University of Massachusetts Press, 2022).
Prof. Catalina Muñoz Rojas
Catalina Muñoz Rojas is Associate Professor of History at the Universidad de los Andes, Bogotá, Colombia. Her work focuses on the public uses of history around contentious issues of the present. Her current project explores the role of historians and of historical knowledge in transitional justice in the context of the Colombian peace process. Her publications include recently "Moving pictures: memory and photography among the Arhuaco of the Sierra Nevada de Santa Marta, Colombia" in History and Anthropology (2017), and "Contentious Memories: History and Urban Redevelopment in Bogotá, Colombia" published in the Journal of Urban Affairs in co-authorship with Friederike Fleischer (2020).
Prof. Jerome de Groot
Jerome de Groot is Professor of Literature and Culture at the University of Manchester. He is currently AHRC Leadership Fellow for the project "Double-Helix History" and has held fellowships and visiting positions in Russia, Japan, Australia and Ireland. He is the author of "Consuming History" (2008/2016), "Remaking History" (2015) and "The Historical Novel" (2009). His research is mainly focused on representation of history in contemporary popular film, television, drama and games, literature of the period 1640-1660, popular and public history, historiography and genetics in popular culture.
Prof. Marko Demantowsky
Marko Demantowsky holds the Chair of Public History at the Faculty Center for Transdisciplinary Historical and Cultural Studies at University of Vienna. Previously he was full professor for modern history and history education in Basel, assistant professor for history education in Bochum and interim professor in Jena and Siegen. His curent main research interests focus on a digitally based ethnology and history of Austrian places of remembrance of national relevance; the digital transformation of historiographic and public-historic practice; and the history and theory of Public History in the European 18th century. He founded Public History Weekly in 2013.
---
Conference Programme
(last updated 24 August 2023)
Friday, 1 September
---
Saturday, 2 September
| | | |
| --- | --- | --- |
| | Plenary | |
| 09:15-09.25 a.m. CET | Welcome address by Barbara Pavlek Löbl (Vienna), short commentary on both keynotes | |
Parallel Morning Sessions
Engaged Public History in International Comparison (Panel 2)
Conflicts and Collaborations: The Case of Schools (Panel 1)
Plenary

02:00-02:45 p.m. CET
Keynote 3
Marko Demantowsky (Vienna):
Histories of Activism and Activism in Histories – What is the job of "Public History"?
---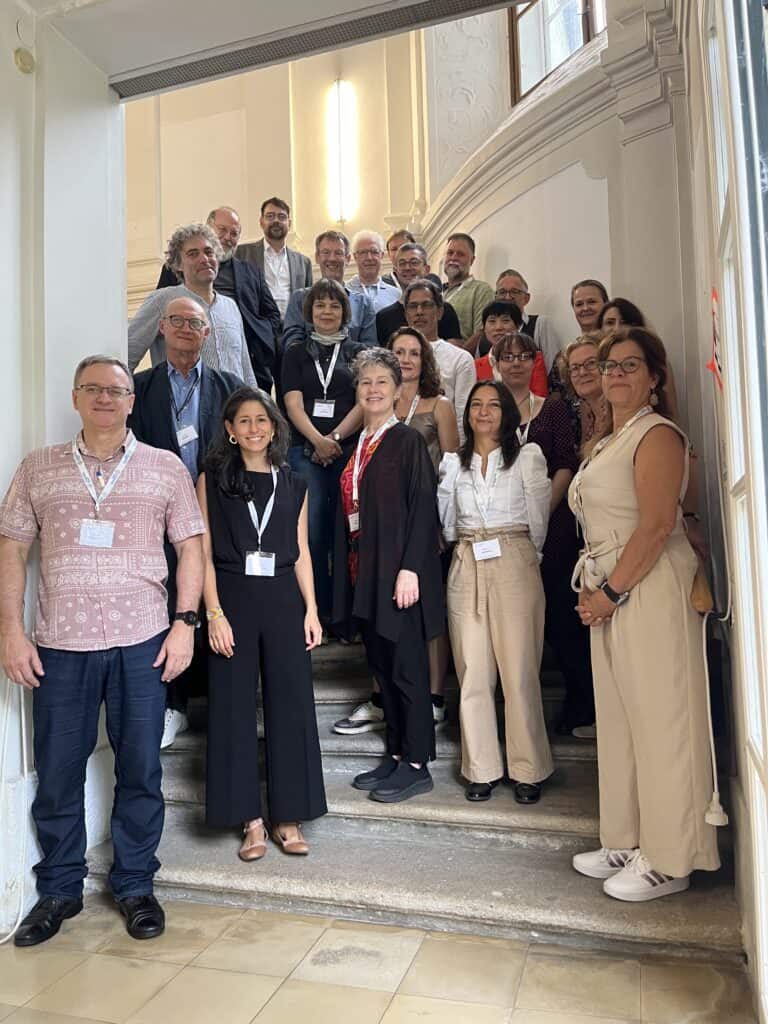 (from left to right: Michel Kobelinski, Serge Noiret, Thomas Hellmuth, Arthur Chapman, Catalina Muñoz Rojas, Marko Demantowsky, Joanna Wojdon, Thomas Cauvin, Clarissa Ceglio, Peter Gautschi, Tanya Evans, Noor Nieftagodien, Jerome de Groot, Andrei Volodin, Maria Georghiou, Alan Christy, Barbara Pavlek Löbl, Na Li, Cord Arendes, Enrica Salvatori, Irmgard Zündorf, Rabea Rittgerodt, Jasmine Alinder)
---
Sunday, 3 September
| | | |
| --- | --- | --- |
| | Plenary | |
| 09:15-09.25 a.m. CET | Welcome address by Thomas Hellmuth (Co-organiser), short commentary on Saturday's discussions | |
Parallel Morning Sessions
Public History and Community Engagement (Plenary Room)
Politics and Institutions: International Perspectives (Library Room)
Afternoon Session
---
3-6 September 2023 in Krems
PHW Editorial Meeting
and
Workshop "Constructing a Public History Handbook with De Gruyter Academic Publishers"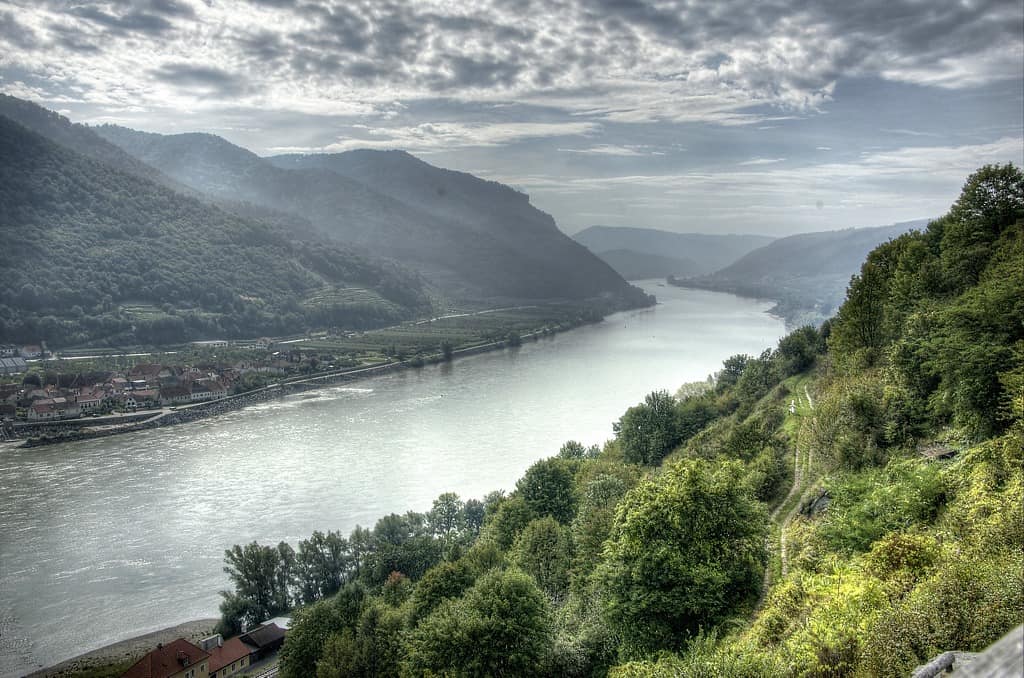 Credentials: By Doronenko – Own work, CC BY-SA 3.0

---
Public History International. Beyond school? Comparative Perspectives
1st Public History Weekly World Conference
October  2 – 3, 2015
Venue:
Landgut Sandgrube, Basel (Switzerland)
Conference Website:
https://www.gesellschaftswissenschaften-phfhnw.ch/events/phi2015/
Publication:
Public History and School (2018), De Gruyter Academic Publishers