Public History Weekly – We want to build bridges between as many academic language communities as possible, net community and digital skepticism, research and application, politics and science, and the school and the university. Look forward to the weekly multi-lingual contributions of our authors from around the world and get the journal through your comments to a place of lively debate.
Public History Weekly – Wir wollen Brücken bauen zwischen möglichst vielen akademischen Sprachgemeinschaften, zwischen der Netzgemeinde und den SkeptikerInnen des digitalen Wandels, zwischen Forschung und Anwendung, Politik und Wissenschaft sowie der Schule und der universitären Didaktik. Freuen Sie sich auf die mehrsprachigen Beiträge unserer AutorInnen aus der ganzen Welt und machen Sie das Journal durch Ihre Kommentare zu einem Ort lebendiger Diskussion.
Editorials
Authors & Team – Personal Information
---
Editorial Meetings
Editorial Meeting 2016
Basle, September 5, again at the "Sandgrube" with many members of our international Editorial and Executive Board from Poland, Austria, Switzerland, and Germany.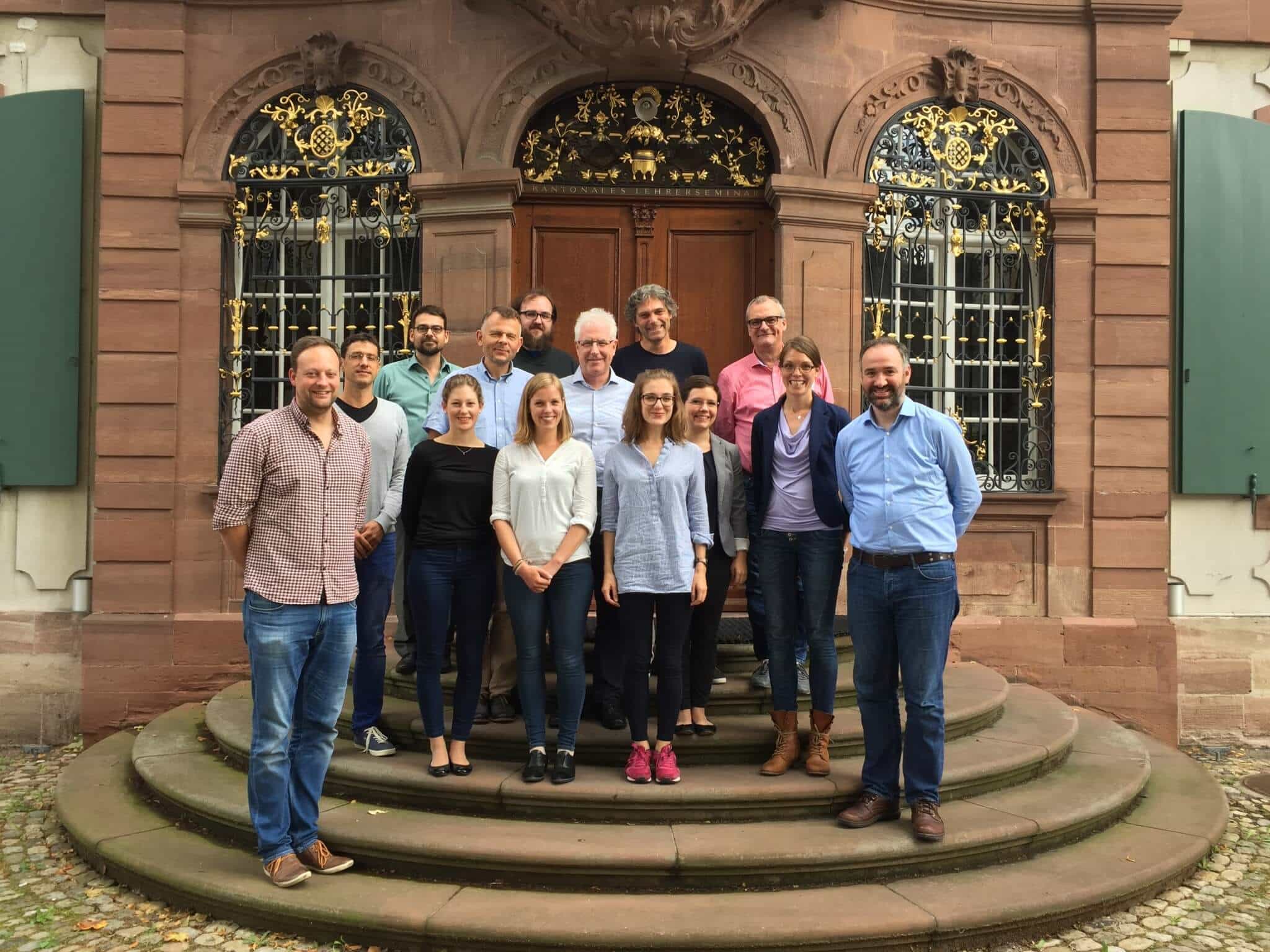 Left to right, top: Marko Demantowsky, Krzysztof Ruchniewicz, Moritz Hoffmann, Peter Gautschi, Thomas Hellmuth, Jan Hodel | left to right, middle/bottom: Christian Bunnenberg, Philippe Weber, Isabella Schild, Judith Breitfuss, Dominika Uczkiewicz, Elise Wintz, Pascale Schibli, Marco Zerwas
---
Editorial Meeting 2015
Basle, October 3, again at the "Sandgrube" with many members of our multinational team from Argentina, South Africa, Switzerland, USA, Italy, Austria, Germany, Great Britain, Russia, and Australia.
---
Editorial Meeting 2014
Basle, 30/31 June, at the "Sandgrube"
---
Editorial Meeting 2013
Basle 7/8 June, at a "Fähri" on the Rhine River
About us personal information