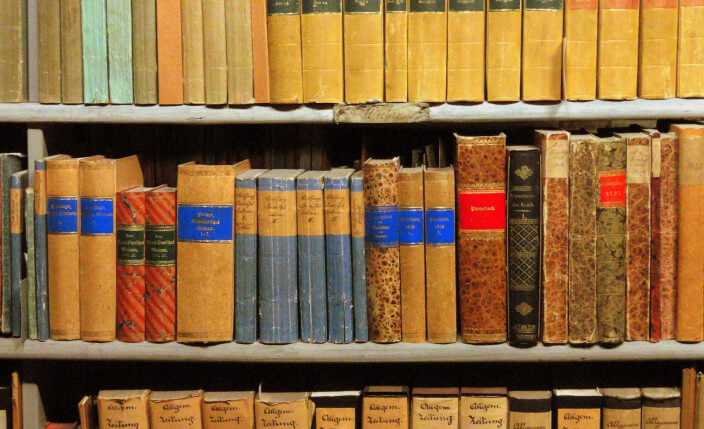 Digital History. There is a rich and diverse range of German-speaking journals in the field of history and civics education. The usual forms of assuring formalised scientific quality are well-established. Now it may seem to the observer that there is no lack of publication opportunities, but rather of texts worth reading and able to stimulate discussion. The excessive demand for materials by editorial boards is distinctly augmented by the plethora of themed volumes appearing on all fronts. However, this large-scale production of texts also raises the question of who is supposed to read all these publications attentively. Seemingly, therefore, it would not be feasible to launch yet another journal, only to compete against the many established ones already available.
Publication Frequency, Hermeticism, Marginality
Closer scrutiny reveals that the journal landscape in the field of history and civics education is fraught with characteristic problems and shortcomings. Journal issues are published at long intervals and production times are lengthy (also due to elaborate quality-assurance processes). As a result, it is very difficult to initiate a lively and controversial discussion on the key problems of history and civics education via these journals. The controversies so very essential for this field of inquiry in particular take place on the margins of conferences. As a rule, moreover, contentious topics and issues remain undocumented and hence fail to develop their potential for wider debate.
The contributions to conventional journals lead a somewhat monadic existence. Besides, the skirmishes routinely waged in the footnotes are matters of yesterday. Usually appearing a great deal later, a published response to any such monad is equally monadic. Contributions to the established journals are largely hermetic, sometimes even esoteric. This is due not only to their sophisticated scientific language, but also to the small print run and small circulation range of such journals. Generally, not more than one hundred copies of any given issue are sold, most of which end up filling library shelves. History didacticians thus write mostly for themselves, and hence fail to reach not only their key target audience—teachers—but also a wider public interested in history and civics education.
This problem is bound up with a further difficulty: among the general public and its media there are time and again conflicts directly concerning the field of history and civics education. Because history didacticians lead pretty much sheltered existences, forming a public of their own, they are not recognised as experts by journalists covering the field. As a result, the specific rationality potentials developed meanwhile by history didactics over a period of scientific research spanning 60 years remain untapped.
A Paradoxical Solution
What to do? Establish a new journal after all? If so, then this needs to be a journal that provides a solution to the problems commonly besetting journals in the field of historico-political education (publication frequency, hermeticism, and marginality). Over the past months, we have developed a format that enables a lively, almost real-time scientific exchange and renders effective and visible the rationality potentials of the didactics of history and civics education for a wider public and in a shape and form compatible with present-day mass-media formats. Beyond the scientific community mentioned above, the target audiences envisaged for this new journal are above all teachers, journalists, and interested members of the general public, that is to say, groups which thus far have had no access to the ongoing debates on the didactics of history and civics education and that were hardly within reach even for didacticians publishing in established journals.
History Didactics 2.0 – Digital History
Attaining this objective calls for an online medium, because nowadays those seeking information, not least also teachers, do so primarily online. A further requirement is an interactive but low-threshold application so as to involve those colleagues who are not digital natives in lively, non-verbal discourses. At the same time, the planned format strengthens the online presence of history and political education didacticians as well as promotes the necessary adjustment to the digital transformation of everyday life among our students, history teachers, and published opinion. Thus, this online format could lead to satisfying the desiderata for wider and more diversified participation in the current debates on didactics—since it greatly lowers the participation threshold. Nurturing these debates while also continually satisfying professional curiosity will involve harnessing an element of surprise and predictability. While recognised experts with proven research records should be expected to voice their opinions on a regular basis, the contents of their contributions should not be predictable. Accordingly, 12 professors from Austria, Switzerland, and Germany will support the new venture as a team of regular contributors. These authors have been granted absolute freedom to what write what they like within our thematic scope. Every Thursday at 8 a.m. will see the publication of a new and hopefully easily readable and stimulating initial contribution. Comments are welcome on all published contributions—and should not exceed the length of the initial texts. The outcome will be a blog journal, an entirely new publication format within the landscape of history didactics journals. This format, we believe, may suitably complement existing journals in the field.
Postscriptum
– Some may wonder why our blog journal's online presence and title are in English. Believe it or not, this is by no means a matter of newfangled self-importance but a decision taken with a view to—from 2014—expanding our team of (German-speaking) regular contributors to English-speaking colleagues and to publishing the entire journal in German and English. Prospective bilingual publication reflects our aim to promote debate and exchange beyond any self-limiting perspective. As such this initial step graphically anticipates the next stage of development.
– The envisaged format is new—also for our contributors. Writing History Didactics 2.0 must be learned anew. So please bear with us during the first couple of months.
– "Public History" is a wide field. Our blog journal seeks to bring into view individual and specifically didactic perspectives. It lays no claim whatsoever to being exclusive, nor to possessing the truth, nor indeed to prescribing the thematic agenda. Fear not, we are not aspiring to "Imperial Overstretch."
_____________________
Further Reading
Web Resources
_____________________
Image credit
(c) Photograph by Jens Märker / Pixelio
Recommended Citation
Demantowsky, Marko: Digital History & Yet another journal? Editorial 2013. In: Public History Weekly 1 (2013) 1, DOI: dx.doi.org/10.1515/phw-2013-599.
Translation (from German) by Kyburz&Peck, English Language Projects (www.englishprojects.ch)
Copyright (c) 2013 by Oldenbourg Verlag and the author, all rights reserved. This work may be copied and redistributed for non-commercial, educational purposes, if permission is granted by the author and usage right holders. For permission please contact: julia.schreiner (at) degruyter.com.
Digitaler Wandel. Die herkömmliche deutschsprachige Zeitschriftenlandschaft ist auf dem Feld der historisch-politischen Bildung reich und vielfältig. Die üblichen Formen der formalisierten wissenschaftlichen Qualitätssicherung sind etabliert. Dem Beobachtenden mag es manchmal scheinen, dass es nicht an Publikationsgelegenheiten mangelt, sondern an lesenswerten und diskussionsanregenden Texten. Dieses Phänomen des redaktionellen Nachfrageüberhangs auf dem Publikationsmarkt wird durch die vielen themenspezifischen Sammelbände, die allenthalben erscheinen, noch deutlich verstärkt. Diese große Textproduktion lässt aber auch die Frage aufkommen, wer das alles noch aufmerksam studieren soll? Es kann deshalb kein sinnvolles Projekt sein, den vielen etablierten Zeitschriften ein weiteres konkurrierendes Organ hinzuzufügen.
Erscheinungsfrequenz, Hermetik, Randständigkeit
Wenn man genauer hinsieht, kann man feststellen, dass diese Zeitschriftenlandschaft mit charakteristischen Problemen und Defiziten behaftet ist. Die einzelnen Blätter erscheinen in langer Frequenz und mit langer Produktionsdauer (auch wegen der aufwändigen kollektiven Qualitätssicherungen). Dies führt dazu, dass ein lebendiger und kontroverser Austausch über zentrale Probleme der historisch-politischen Bildung im Medium dieser Zeitschriften nur sehr schwer ins Laufen kommt. Solche besonders für diesen Themenbereich so essentiellen Kontroversen finden auf und am Rande von Tagungen statt, werden in der Regel nicht dokumentiert und entwickeln deshalb nicht ihr öffentliches Potenzial. In den gängigen Zeitschriften stehen die einzelnen Beiträge gleichsam als Monaden, und die üblichen Fußnotenscharmützel sind notgedrungen gestrig. Eine publizierte Reaktion auf eine solche Monade ist es im Augenblick ihres viel späteren Erscheinens auch.
Das Schreiben in den etablierten Zeitschriften trägt weitgehend hermetischen, manchmal esoterischen Charakter. Das liegt nicht nur an einer elaborierten Wissenschaftssprache, sondern auch an der geringen Auflagenstärke und Reichweite dieser Zeitschriften. In der Regel werden nicht mehr als wenige hundert Exemplare verkauft, von denen die meisten wiederum in die Bibliotheken wandern und dort die Regale füllen. Die GeschichtsdidaktikerInnen schreiben also weitestgehend nur für sich. Ihre entscheidende Zielgruppe, die LehrerInnen, aber auch eine interessierte Öffentlichkeit erreichen sie kaum.
Damit verbunden ist noch ein weiteres Problem: In der Öffentlichkeit und ihren Medien gibt es immer wieder Konflikte, die das Feld der historisch-politischen Bildung direkt betreffen. Da die GeschichtsdidaktikerInnen sich in einer abgeschirmten Öffentlichkeit bewegen, werden sie von den jeweils verantwortlichen JournalistInnen als ExpertInnen nicht wahrgenommen. Dadurch bleiben die spezifischen Rationalitätspotentiale unausgeschöpft, die von der Geschichtsdidaktik in ihrer mittlerweile 60jährigen wissenschaftlichen Entwicklung erarbeitet worden sind.
Eine paradoxe Lösung
Was tun? Doch eine neue Zeitschrift gründen. Es sollte allerdings eine Zeitschrift sein, die für die Probleme der Frequenz, der Hermetik und der Randständigkeit einen Lösungsansatz bietet. In den vergangenen Monaten ist in diesem Sinne ein Format entwickelt worden, das lebendigen, nahezu echtzeitigen wissenschaftlichen Austausch ermöglicht und das die Rationalitätspotentiale der Didaktiken der Geschichte und Politik effektiv öffentlich und massenmedial kompatibel sichtbar macht. Als Zielgruppen werden über den vorgenannten wissenschaftlichen Kreis hinaus auch und besonders die LehrerInnen, die JounalistInnen und ganz allgemein eine interessierte Öffentlichkeit betrachtet. Das sind Gruppen, die bis anhin keinen Zugang zur Diskussion in den Didaktiken der Geschichte und Politik hatten und umgedreht für publizierende DidaktikerInnen kaum erreichbar waren.
Geschichtsdidaktik und digitaler Wandel
Um diesen Zweck zu erreichen, braucht man ein Online-Medium, weil sich jeder Interessierte, nicht zuletzt auch die LehrerInnen, heutzutage primär online informiert. Darüber hinaus benötigt man ein interaktives, aber gleichwohl technisch niedrigschwelliges Format, um auch nicht-netzaffine Kolleginnen und Kollegen in lebendige nicht-mündliche Diskurse einzubinden. Gleichzeitig stärkt das geplante Format die Präsenz von Geschichts-und Politikdidaktikern im Netz und befördert dadurch die notwendige Anpassung an den sich vollziehenden digitalen Wandel der Lebenswelt unserer SchülerInnen, der Lehrkräfte in unseren Fächern und der veröffentlichten Meinung. Das könnte wünschenswerterweise dazu führen, dass sich die didaktischen Debatten in ihrer Teilnehmerschaft ausweiten und diversifizieren – weil es nur noch eine sehr niedrige Teilnahmeschwelle gibt.
Um die Debatten zu füttern und die fachliche Neugier immer wieder zu befriedigen, müssen Überraschung und Berechenbarkeit gekoppelt werden. Man muss erwarten dürfen, dass anerkannte und durch Forschung ausgewiesene ExpertInnen sich dort regelmäßig melden und deren Beiträge wiederum dürfen inhaltlich nicht vorab erwartbar sein. Dementsprechend werden 12 ProfessorInnen aus Österreich, der Schweiz und Deutschland das Journal als Stammautoren unterstützen. Diesen AutorInnen wiederum wurde im Themenspektrum der Zeitschrift absolute auktoriale Freiheit eingeräumt, sie können schreiben, worüber sie wollen. Jeden Donnerstag um 8 Uhr wird ein neuer, hoffentlich gut lesbarer und anregender Initialbeitrag erscheinen. Kommentiert werden können alle erschienenen Beiträge – maximal in gleicher Länge wie die Initialtexte.
Das Ganze ist dann ein Blog-Journal, in dieser Form etwas ganz Neues im Spektrum geschichtsdidaktischer Zeitschriften. Vielleicht eine gute Ergänzung.
Postskriptum
– Man mag sich wundern, warum der Auftritt und Titel des Blog-Journals in englischer Sprache gehalten sind. Es handelt sich dabei, man mag es uns glauben, nicht um neumodische Wichtigtuerei. Vielmehr soll unser Autorenstamm ab 2014 um englischsprachige KollegInnen erweitert und das ganze Journal zweisprachig gehalten werden. Wir wollen den Austausch perspektivisch sehr gern grenzenlos ermöglichen. Es handelt sich also um die graphische Vorwegnahme des nächsten Entwicklungsschrittes.
– Dieses Format ist ein neuartiges – auch für die AutorInnen. Schreiben 2.0 will neu gelernt werden. Bitte seien Sie in den ersten Monaten nachsichtig.
– "Public History" ist ein weites Feld. Das Blog-Journal möchte einzelne, spezifisch didaktische Perspektiven kenntlich machen und erhebt keinerlei Anspruch auf Ausschließlichkeit, Wahrheitsbesitz und Themenmacht. Keine Angst vor dem "Imperial Overstretch".
_____________________
Literaturhinweise
Webressourcen
_____________________
Abbildungsnachweis
(c) Photograph by Jens Märker / Pixelio
Empfohlene Zitierweise
Demantowsky, Marko: Digitaler Wandel und noch eine neue Zeitschrift? Editorial 2013. In: Public History Weekly 1 (2013) 1, DOI: dx.doi.org/10.1515/phw-2013-123.
Copyright (c) 2013 by Oldenbourg Verlag and the author, all rights reserved. This work may be copied and redistributed for non-commercial, educational purposes, if permission is granted by the author and usage right holders. For permission please contact: julia.schreiner (at) degruyter.com.
---
Categories: 1 (2013) 1
DOI: dx.doi.org/10.1515/phw-2013-123
Tags: Academia (Wissenschaftsbetrieb), Digital Change (Digitaler Wandel), Editorial