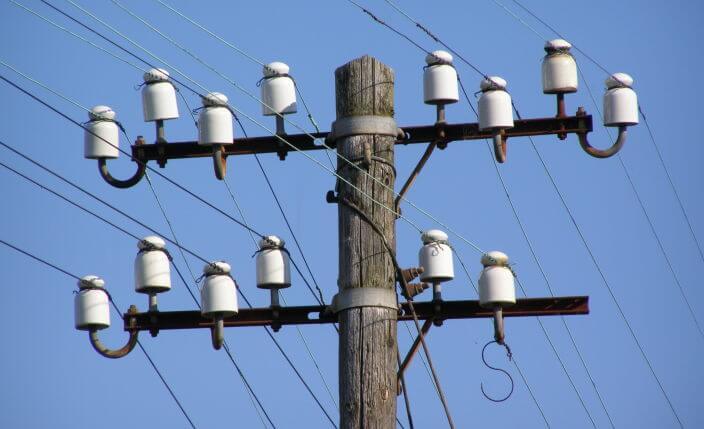 An Interview with Marko Demantowsky (PHW) by Mareike König (DHI Paris)
Abstract: Public History Weekly (PHW) is a BlogJournal devoted to the topics of history and the didactics of history that is available under Open Access at the website of the Oldenbourg/De Gruyter publishing house. Read more in the latest interview with Marko Demantowsky (PHW) by Mareike König (DHI Paris).
Die originale deutschsprachige Variante des Interviews vom 05.02.2015 finden Sie auf dem Weblog des Deutschen Historischen Instituts in Paris. Siehe hier.
DOI: dx.doi.org/10.1515/phw-2015-3461.
Languages: English
Mareike König (MK): Public History Weekly (PHW) is a BlogJournal devoted to the topics of history and the didactics of history that is available under Open Access at the website of the Oldenbourg/De Gruyter publishing house. What exactly is a BlogJournal or, in other words, what makes Public History Weekly a blog and in what respect is it more like a journal?
Marko Demantowsky (MD): We are an international and multilingual journal that addresses the public use of history; our contributors are historians who are specialists in the field of the didactics of history and historical culture. Since our launch in September 2013, we have published 63 issues, each of which contains one to two so-called initial contributions. To date, we have received 190 commentaries in response, most of which are very detailed and competent.
Indeed, the format is a new kind of hybrid, closer to a weekly magazine than a weblog. The initial question was: how should a journal in our field, today, be designed, in order to reach as many readers as possible? Many of the features of weblogs appeared, to us, to be extremely useful for this new kind of journal. And the spirit of blogging—writing unpolished texts, making oneself vulnerable — seemed to be a good approach to reach interested readers as well.
But, of course, there are important differences, compared to a weblog, particularly in terms of publication frequency and format standards. Readers can be sure that:
– The contributions are published with never-failing regularity at a specified time, in fact a specified minute: Thursdays, at 8 am CET.
– They have a prescribed format and meet all the requirements of academic publishing.
– The comments are supervised editorially. PHW only publishes material that has been examined closely for formal aspects and content.
– The comments are also published at specified times.
– Comments can be made with complete freedom. However, for most contributions, we ask one or two experts for their opinions (peer comment).
But we also differ, naturally, from specialist academic journals in several respects:
– Our thematic articles start with an initial contribution that should be "offensive", not isolated, and aim at a direct discussion. The subsequent indexing in scientific databases, undertaken according to all the rules in the book, then refers to the complete text unit and includes the initial contributions, comments and author responses ("Replik"). These multi-perspective, controversial texts are, in my opinion, a completely new text category. In order to achieve this, the thread must also be closed after the author responds. Social digital publishing doesn't have to be a never-ending meandering event; the whole thing can only be cited once it is completed (see also Groebner's criticism of digital publishing).
– We work with a stable team of "core authors" who commit themselves for at least two years. This unique feature has been chosen for very pragmatic reasons: a reliable weekly publication date requires an absolutely reliable infrastructure for the editors and authors. With the help of our team, we can develop editorial plans 12 months in advance. In addition, authors who write for us face completely new challenges that result in a professionalization process related to the specific format. Our authors receive intensive support in this process from the editorial board and at the yearly Editorial Meetings in Basel. In addition guest authors repeatedly publish additional posts as surprise.
And, finally: we are not a classical publisher's production and are not anchored to publishers' sites; instead we are a co-operation project between the School of Education at the Northwestern Switzerland University of Applied Sciences and Arts and the De Gruyter Oldenbourg publishing house. This is why the website is neutral; the technical infrastructure, however, is provided and maintained by the publisher. This also expresses our novel hybrid character. We are putting the useless confrontation between "old" science publishers and new cultures of publication behind us. De Gruyter Oldenbourg, and in particular Martin Rethmeier, deserve a great deal of credit for undertaking this (expensive) experiment.
MK: The subtitle of PHW is: "BlogJournal for History and Civics Education". Which topics are dealt with in the weekly issues? How do you recruit your authors?
MD: This subtitle needs to be modified. On Twitter (⇒) and Facebook (⇒), we appear as a BlogJournal on Public Use of History and History & Civics Education. However, the explicit connection to the didactics of history makes sense to us because we feel that including what happens in schools in the critical debate on historical culture is important for both sides and is—at least in the Anglo-Saxon community—new. Teaching history at school is a sublime expression of the predominating underlying historical narrative and it requires critical integration into historical culture. Similarly, we won't be able to understand the recipients of material and conceptions offered by museums or the mass media if we ignore the fact that the teaching of history at school is an instance of historical socialization. We want to merge both discourses at PHW.
Our core authors have complete freedom of choice for the topics of their individual contributions. Of course, the yearly meetings and discussions there help to decide on a promising spectrum of possible topics, but in terms of text submission, the decisive factor is the pure passion, far removed from traditional academic activities, with which authors are prepared to get involved with us.
In a first step, we made a conscious effort to contact relatively young, prestigious, but not necessarily web-oriented professors in Austria, Germany, and Switzerland and encountered a great deal of sympathy, for which I am, after two years, still very grateful. In a second step, in 2014, we expanded our team to include authors writing in other languages. The aim was to gain leading representatives of the separate discourses on Public History from Argentina, Australia, Canada, Mexico, Russia, South Africa, Turkey, and USA. This has also been successful. In autumn 2015, PHW will undertake a further step towards globalization.
MK: A quick look at the statistics, if this is permitted: How often is the weekly issue of the BlogJournal accessed? Which topics are particularly favored, in terms of access and the commentaries?
MD: A few months ago, my response to this question was less reserved than today. This is because I don't really trust very much the counting methods available to us. We have our own WordPress counter, and the WordPress Add-on Google Analytics Summary as well as the Google Analytics Tool itself are also available. Each with its own counts. If one sticks to the Google tool, which seems to me to be the most reliable, then it is important to remember that users with cookie blockers won't be included. In terms of our tech-savvy readership, this is probably a significant number. Thus, the numbers should be treated with caution and the data are, basically, hard to verify … Google Analytics, however, offers several interesting features that allow us to recognize tendencies. At a conservative estimate, we had last year at least 4000 regular readers (approx. 32 000 unique clients). Last September, we switched to multilingual publication and, since then, the readership has grown and has become, naturally, more international.
In actual fact, the numbers of accesses for the various contributions differ greatly. In each case, this is not a good/bad criterion; specific features attract particular attention. Nevertheless, since 2013 real PHW stars who can claim stable and great success have developed; for instance, Prof. Dr. Markus Bernhardt, who was honored by our Advisory Board for his work in 2013/14. For all our authors, however, topics that promise important new information, argue a special case, and offer points of attack are really successful. Our articles are truly objectionable, if they work well. One last point: In the first few months, interest was very much focused on individual contributions; now, however, we can see that interest has become more diversified. This is due, on the one hand, to the increased number of contributions (79, to date) and, on the other, to features that were added later, after the launch. These include the menus for issues and contents, which make the variety and number of our articles constantly available, just like a classical list of contents. Thus, we are no longer just a kind of weekly magazine, but, rather, and increasingly, a pool for ideas and incentives.
MK: The contributions to the BlogJournal can be commented upon, but not randomly. They are supervised by the editors and, according to the guidelines, they should represent a "serious confrontation with the initial contribution". Commentaries are solicited sometimes, and they are only activated during office hours. After a few weeks, the commentary thread is closed. Why do you have these restrictions?
MD: I've given some of the answers above. I'd now just like to go into more detail about one important aspect: social media have a poor reputation outside of the "social media bubble". This is, naturally, partly based on a certain basic culturally conservative aloofness towards the web. In part, it is also, and naturally, based on more or less substantial experience with truly undesirable developments in communication within the social media, above all with internet trolling. Our main task is, thus, is to reduce this resistance and to emphasize the academic potential beyond these problems. We really see ourselves as bridge builders. We have, therefore, constructed a tool that exploits the benefits of social media for academic communication and, at the same time, tries to reduce the risks. We achieve this by a small retardation of real time and through careful and very liberal moderation.
MK: What have you experienced with the commentary function? How difficult is it to persuade scientists to write commentaries?
MD: Very often, really difficult. My response above provides some of the reasons. However, what we can already say is that good (in terms of the format: objectionable) contributions don't have to wait long before commentaries come in. However, we are very interested in inviting additional experts to join the discussion, even though their over-stretched time budgets might make them reluctant to do this. Some prominent voices also basically expect to be invited. So much for the peer comments.
There is a further factor, and it also relevant for the initial contributions: many colleagues are quite unused to write for a real public—as we reach it, for sure subject-specifically. You wake up from writing texts for collective volumes and are supposed to write something for us, if possible from one day to the next. So fast, so public, so controversial! This obviously evokes feelings of trepidation in some. At the moment, there is no alternative to this, but it also characterizes the great challenge that highly specialized science is suddenly facing, today more than ever in the age of digital transition. The professional dimension of a "public intellectual" is something that many colleagues are completely unaware of.
MK: Do you have any tips and suggestions for bloggers who would like to attract more comments? What should they pay attention to? Or, are comments over-rated?
MD: No, comments are not over-rated; in fact, they are the tonic of digital and social publishing.
The basic problem in persuading prestigious researchers to write comments is one of economics: Time is so limited, the backlog of work is so big, that one has to choose a criterion for accepting or rejecting extra tasks. If the chosen criterion is not financial, then it is usually reputation enhancement. Through our cooperation with a respected academic publisher, through our choice of the renowned core author team and the members of the Advisory Board, and through our investment in providing a database indexing and an appropriate layout, we have tried to solve the reputation problem. This was and still is a major challenge, particularly from the perspective of establishing a sustainable allocation of reputation! I think we are on a good track.
MK: Can a hybrid between a blog and a journal, as exemplified by the "Public History Weekly", help blogging to become more academically acceptable?
MD: Yes, I hope so. More generally, the hope is that increasingly more colleagues will use PHW's bridge to accept communication in the social media, to understand the potential that these formats offer and also to recognize how important it is to be heard and be visible there.
MK: Do you blog yourself? If so, about what?
MD: As the managing editor of PHW, I expose myself to the evaluation and discussion of my own initial contributions. That sometimes leads to a double bind, but I also enjoy it. Because of my time-consuming tasks in Basle, my "normal" academic workload, and my editorial work at PHW, I can't maintain my own blog (but my chair, however, does have one). In an ideal world, I would have the time for it, and I hope that it will be possible, at some point. I understand and value the principle of academic blogging and I really greatly admire those colleagues who blog; I don't want to name them individually here, but they know whom I mean.
MK: How is the BlogJournal going to proceed? What are your plans for the future? Will the scales tip more towards a journal or more towards a blog?
MD: The first thing we will do is cultivating our hybrid nature. I believe that this is the only way to exercise our function as a bridge. The cooperation agreement runs till 2016, and it also guarantees our financing. My university has invested a lot of money in the editorial work, and the publisher has done the same for the technical infrastructure and marketing. At the moment, we don't know what will happen after 2016. Our novel multilinguality, in particular, has created costs that we did not originally budget for. This spring, we will start a crowdfunding, and it would be really important for the project to receive contributions from as many of our readers as possible.
MK: Many thanks for this interview!
___________________
This interview is a contribution to the blog parade "Wissenschaftsbloggen – zurück in die Zukunft #wbhyp". Marko Demantowsky replied in writing to the interviewer's questions.
_____________________
Image Credits
Altmodische Telegrafenleitung (2008) by Klaus Stricker / Pixelio.
Translation
by Jana Kaiser
Recommended Citation
A Bridge between Journal and Weblog. An Interview instead of an Editorial by Mareike König with Marko Demantowsky. In: Public History Weekly 3 (2015) 4, DOI: dx.doi.org/10.1515/phw-2015-3461.
Copyright (c) 2014 by De Gruyter Oldenbourg and the author, all rights reserved. This work may be copied and redistributed for non-commercial, educational purposes, if permission is granted by the author and usage right holders. For permission please contact the editor-in-chief (see here). All articles are reliably referenced via a DOI, which includes all comments that are considered an integral part of the publication.
The assessments in this article reflect only the perspective of the author. PHW considers itself as a pluralistic debate journal, contributions to discussions are very welcome. Please note our commentary guidelines (https://public-history-weekly.degruyter.com/contribute/).
---
Categories: 3 (2015) 4
DOI: dx.doi.org/10.1515/phw-2015-3461
Tags: Academia (Wissenschaftsbetrieb), Digital Change (Digitaler Wandel), Editorial, Interview