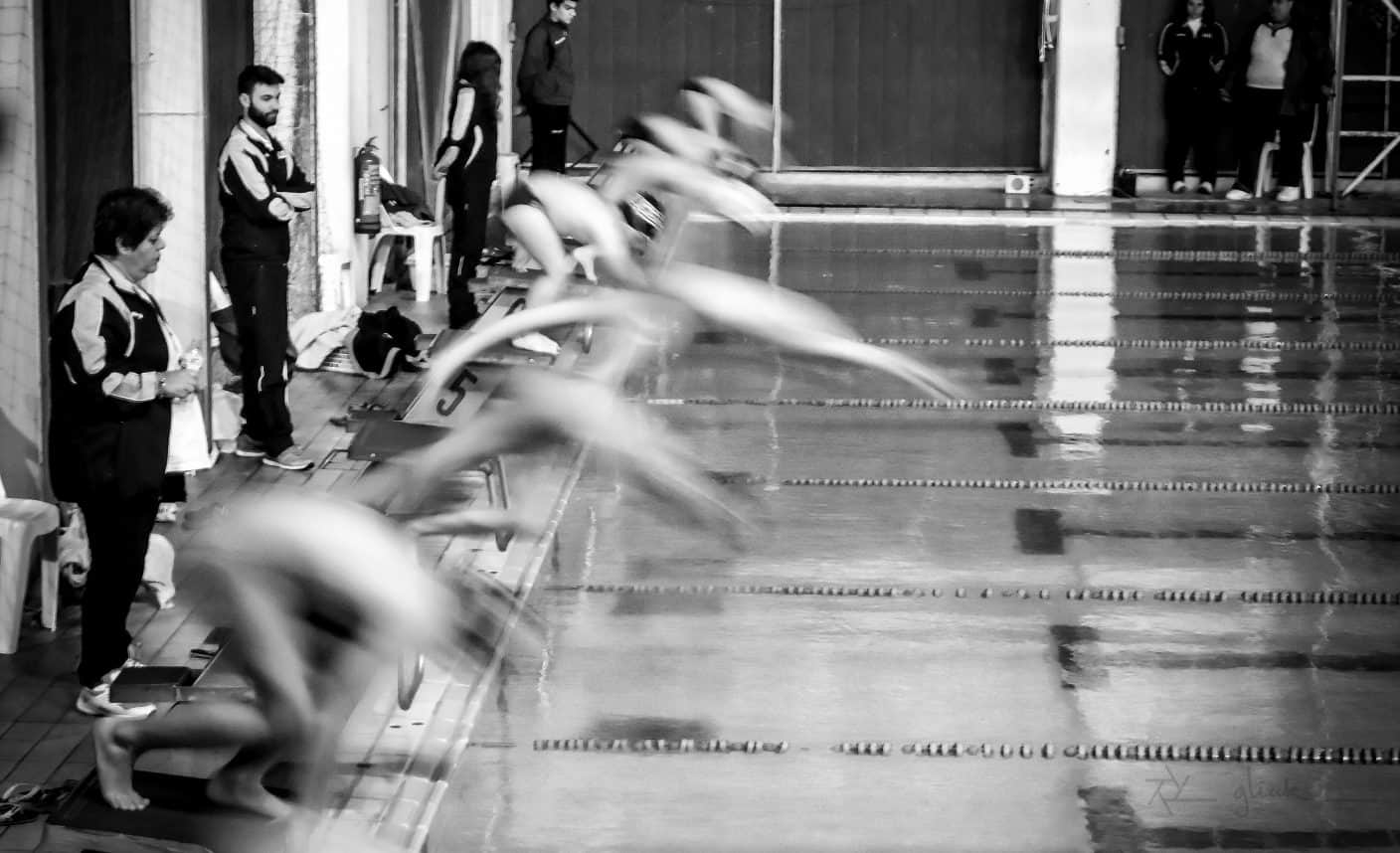 Abstract: Even if you have achieved something together that didn't exist before, at some point this novelty will arrive unstoppable in these cloudy grey zones of routine everyday life and blurred view, lost course, vitamin deficiency, depleted supplies. The boat Public History Weekly, which had been going for more than seven full years, hadn't come quite that far, but such a time was not far away either. The entire crew, from the lookout and cannoneer to the calfaterer from Wroclaw, Vienna, Lucerne, Munich, Recklinghausen, Bochum, Walldorf and Basel, decided to change direction, set course again, and go for supplies. Change course! before the danger becomes an emergency. — I would like to inform our esteemed readers today about all this.
DOI: dx.doi.org/10.1515/phw-2019-14248
Languages: English, Deutsch
Even if you have achieved something together that didn't exist before, at some point this novelty will arrive unstoppable in these cloudy grey zones of routine everyday life and blurred view, lost course, vitamin deficiency, depleted supplies. The boat Public History Weekly, which had been going for more than seven full years, hadn't come quite that far, but such a time was not far away either. The entire crew, from the lookout and cannoneer to the calfaterer from Wroclaw, Vienna, Lucerne, Munich, Recklinghausen, Bochum, Walldorf and Basel, decided to change direction, set course again, and go for supplies. Change course! before the danger becomes an emergency.  — I would like to inform our esteemed readers today about all this.
What is the Current Status?
Public History Weekly has been as successful in the last editorial year, which ended at the end of August, as well as it has been in previous years. So far we have published 348 multilingual articles, a total of 62 in the editorial year 18-19 alone. Of essential importance for Public History Weekly is the interaction with its readers. The editorial staff and the cooperation partners from Switzerland, Austria, Poland and Germany are pleased that this approach has worked comparatively well in recent years since 2013. We like to interact with our 6400 followers on Twitter, our 3000 friends on Facebook and also with our soon to be 1000 subscribers on Instagram. But the core of this interaction with the readership are the comments and author replies on the website.
So far we have published 595 comments, some very detailed and multilingual, but always edited and well-founded. In any case, we would like to thank all those involved. In order to strengthen the reputation of these comments, we always recommend to develop a heading for more detailed texts and to identify the references in the text as footnotes. Because each comment has its own URL, it can also be quoted separately. We took advantage of this fact some time ago to program our own chronological commentary index similar to the main articles, as well as a multi-level alphabetical overview of the commentary authors. Nevertheless, there have been highlights of intensive discussion on individual articles in recent months, but unfortunately the participation of readers on the website has declined somewhat overall. This observation provided an important impulse to consider a change in our concept and a relaunch.
The number of accesses on the website has been stable at a high level for two years. On a monthly average, 11,000 unique clients come to us with 25,000 visits and 330,000 page views (these figures are cleared from monthly 150,000 accesses by robots, etc.). Accesses are made from over 100 national IP identifiers, most requests are made from (in that order):
– Germany
– USA
– Spain
– Great Britain
– Austria
– Greece
– Russia
– Switzerland
– Australia
– Poland
– Japan
More than 100,000 hits were made from each of these countries in the last editorial year. We can confirm that our elaborate multilingual approach has proven its worth. Public History Weekly has become an important platform for international exchange on the past-related identity discourse in all its diversity.
Nonetheless, we need to make some changes.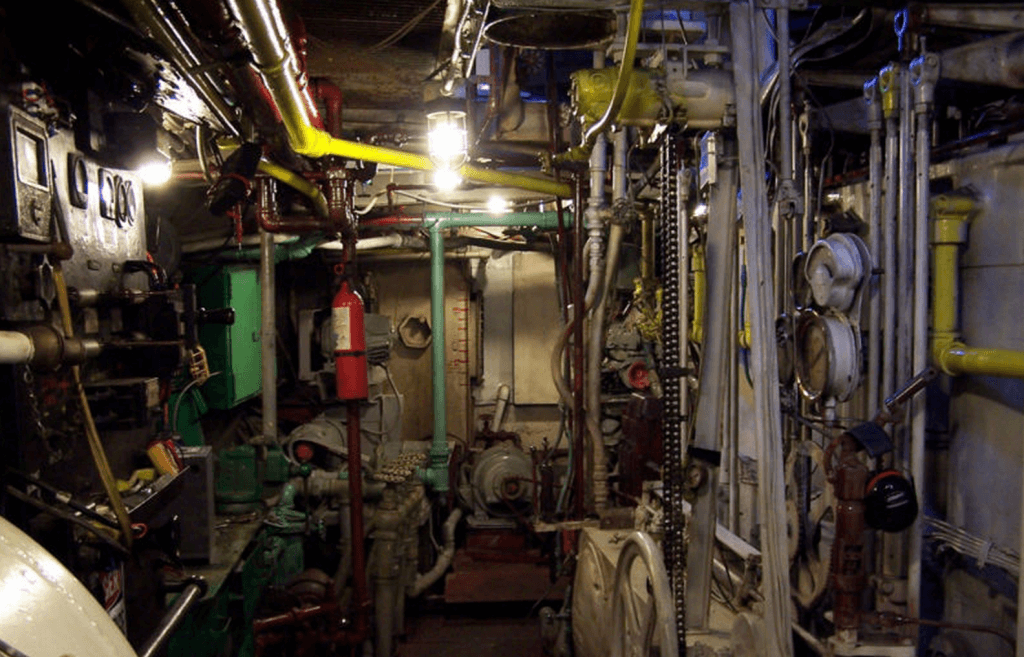 Coherence! Deepening!
In an evaluation of our services, a reason for the somewhat diminishing interaction between our authors and readers was cited several times, which made us immediately aware of it: Too many articles, too many topics, too rapid change — and in contrast a daily routine that is challenging for everyone, in which it is possible to take note of our texts and topics, to always allow oneself to be addressed provocatively, but which lacks the necessary time and leisure to write a mature commentary in a time window that is perceived as short, for one that can cope with such a large international public as PHW offers.
Now we have always raised the objection with such feedback that our texts remain freely commented over months. We also pointed out that we use the system of our table of contents to make cross-subject contexts visible, here e.g. for games, but it could not be denied that the strong marketing of our weekly contributions in each case drew attention to the new only. We are now reacting to this in several ways.
With immediate effect we are cooperating with the two well-known services autoChirp and autoPost of the Cologne Institute for Digital Humanities. You will have already noticed it on Facebook. Controlled by a random selection, an article from our large archive will now be shown every day on Twitter and Facebook. This means that the thematic context of our publications will perhaps become more visible to our social media subscribers over the long term.
Even more important, however, is the innovation that from October 2019 we will be serving our readers with topic months. Each month there will be reliably four articles on a specific public history topic, which will be determined by the responsible local directors in Wroclaw, Vienna, Lucerne or Basel. The individual topics of this focus and their authors will already be visible on the homepage at the beginning of each month, and these four thematic contributions will each be accompanied by their own monthly editorial by the director in charge. Nevertheless, we will remain a weekly journal, the four articles will be made available one after the other on Thursday, 8 a.m. CET. This means that there will be slightly fewer articles overall, but the user can adjust over the course of the month to a topic and an up-coming author group.
The main topics of the coming months will be as follows and reflect at the same time the profiles of the different locations, all working titles: Public History in and from Russia (Basel), Subject-oriented History Didactics (Vienna), Sound History (Lucerne), Ethics of Public History (Wroclaw), The Question of Collective Identity (Basel), The End of the Second World War (Wroclaw) or Digital Public History (Lucerne).
In addition, however, there was also a strong desire to continue offering surprises and to be able to publish contributions outside the thematic focus, especially on acute historical-political issues. We are meeting this challenge by setting up a Speaker's Corner department. These contributions also appear every Thursday, 8 a.m. CET, when something is available.
Volume!
Something else struck us, but it was also made noticeable to us in our daily collaboration with authors: The oldest dogma of Public History Weekly, namely not to allow more than 6,500 characters in the main text of the article, unnecessarily hampered where an object simply needed more space, and it also increasingly appeared doubtful in its original justification.
The basic idea in the 2012 concept was that the span of attention and patience when reading on screen in the context of offerings on the WWW, whose presence in the reader depends only on a movement of the index finger, requires text volumes that can be handled in 4-5 minutes. There was also a pragmatic reason: PHW is expensive primarily because of its multilingualism. Each additional line thus becomes directly budget-relevant.
It is difficult to say whether the first assumption was wrong, because PHW was comparatively and permanently very successful in the highly competitive market of attention on the WWW. However, since 2012/13 and especially in the past years, it has been observed that even longer texts are received, commented on and shared on the Internet. Perhaps this is something of a cultural advance. We are happy to put our trust in it. From now on, our texts will be between 6,500 and 10,000 characters long. The increased costs per text will be compensated by a slight reduction of the total number of texts from 7-8 to 4-6 per month (incl. Speaker's Corner). At the same time we are strengthening our efforts for more depth and more predictability for our readership.
Authors!
So far PHW has worked with Core Authors and Guest Authors. The former submitted very reliably (merci!) two papers per editorial year, the latter published as they were requested or submitted. As of this editorial year, we will abolish this principle. We would like to open ourselves to interested authors with whom we have not yet cooperated. The introduction of the topic months, on the other hand, makes it impossible to continue working with Core Authors because we cannot and do not want to force an author to work on certain topics. As of today, we only know authors, more than 100 from almost all over the world have already published with us (author directory), many more will hopefully be added. We remain closely and gratefully connected to our loyal Core Authors and register them on our website new as Selected Authors. Hopefully we will be able to present some of these familiar voices to our readers again in the coming months.
From now on, the respective directors-in-charge will recruit the authors largely autonomously for their topic months. There will be different ways of doing this, addressing experts directly, CfPs via social media or even considering unsolicited submissions. PHW's aim remains to publish the texts of recognized experts in the respective subject areas in a way that is comprehensible to the readership. Voices "from outside" the stricter disciplinary contexts, which are in any case and rightly much weaker in public history than in other fields, will continue to be discussed via the Wilde13 department.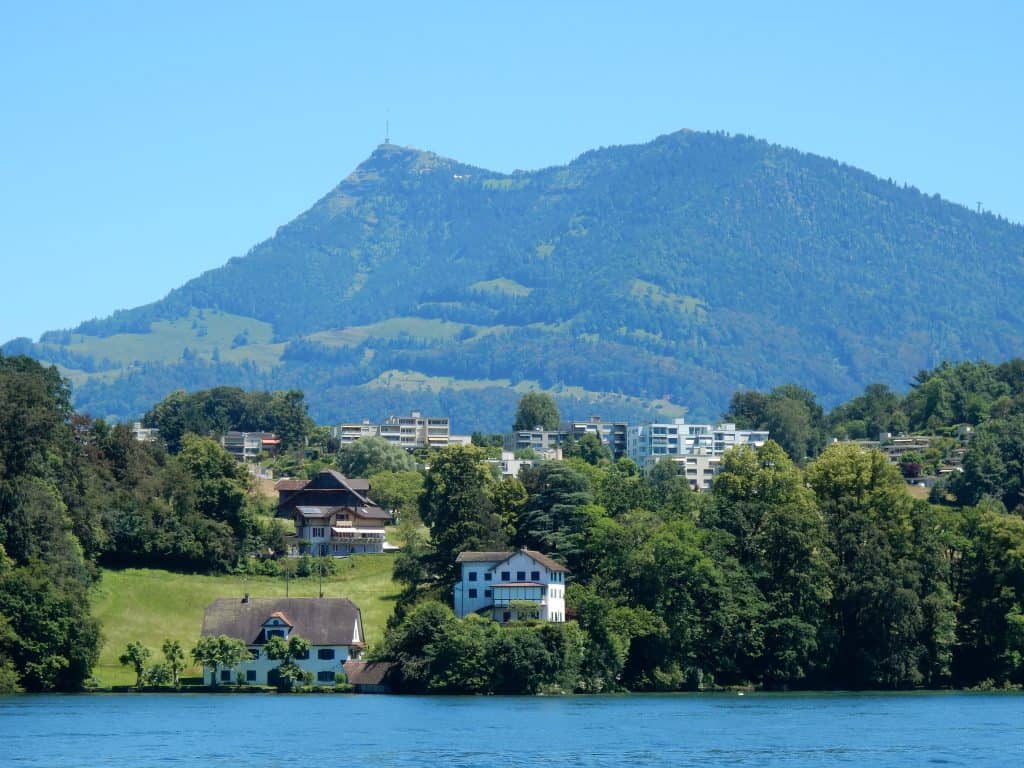 Next year Public History Weekly will host in Switzerland, at the summit of the Rigi, an international doctoral workshop on the topic of Digital Public History. The CfP will take place in fall 19. Contributions to this workshop will be published next summer as an extra issue of our journal.
New Layout of the Landing Page
All these changes are also reflected in a customized layout of the start page. We remain recognizable, but much is more modern. The topic months become creatively visible, as do the Speaker's Corner. The comments move to the left to emphasize their importance even more. Many small technical changes remain in the background, they further improve the functionality of the homepage. Launch on 10 October 2019.
Scopus
Public History Weekly will take a further step towards increasing the attractiveness of its offer to international authors. Eastern European authors in particular have repeatedly expressed their wish to see the individual contributions referenced by SCOPUS. From now on, we will be happy to comply with this request – although we are at liberty to adopt a distanced attitude towards this service personally.
Finances
I would now like to conclude with a final point that has had to concern us particularly in recent years. We at PHW were no exception, but the Achilles' heel of all projects in the field of digital publications in academe, which have confronted science communication, the addressing of a broader public, even outside the framework of national funding institutions.
As a four-national European cooperation project, PHW costs approximately CHF 130,000 according to Swiss tariffs. Numerous so-called personal contributions are not budgeted at all.
What is important, and given its peculiarity, is that it cannot be stressed often enough that we are not a publishing product for whose business calculations De Gruyter Oldenbourg is responsible. No, please, dear readers, let this have an effect on you, we are an independent company financed by donations from our partners. The common umbrella of the PHW partners is the non-profit Friends' Association. The publisher De Gruyter contributes a not inconsiderable amount to the joint project every year in the form of services, as do the university partners, who provide the majority of the budget. We are very grateful to the participating institutions from Muttenz (Basel), Lucerne, Vienna and Wroclaw for providing public funds totalling around CHF 900,000 to date. The funds came from a wide variety of sources, but had to be applied for year after year after the pilot funding from Basel 2013-2016 had expired.
It was clear that, despite the undeniable success of this project, this situation would not be maintained ad infinitum. The funds are tight everywhere, and there are so many other things that also deserve support. Financing has been an annual tightrope walk since 2016. The funding that we have received again this summer for the editorial year 19-20 on a reduced scale is tied to the fact that we succeed in establishing a self-financing basis that covers at least a noticeable part of the costs. In that case, we would probably have to consider continuing with public funding.
And what have we not already done in this matter?
– Various applications for third-party funding have been submitted after the end of primary funding by the Innovation Fund of the Basel University of Teacher Education. Only one of them was successful, which gave us some air for some time. Thank you Kulturimpuls Foundation!
– We would have liked to have found a strategic partner among relevant foundations with whom we share our goal.
– We have founded the Friend's Association and have been recruiting members and donations for 2 years. I would like to thank all our supporters, unfortunately there was not enough of them.
– We started two one-month crowdfunding campaigns with a popup. Unfortunately, these calls also did not find enough support. Many thanks also to those who donated for our project.
– We have basically decided against any external advertising on the PHW website. But for more than two years we experimented with a foreign advertising window at the edge of the page. There we also won advertising partners again and again (many thanks!). The turnover of 500,- Euro per month, however, was not in a good balance to the effort of the acquisition and to the needs of the project.
Since, on balance, all efforts to achieve a self-financing basis with partial cost recovery have failed, we must now take the last possible step and ask our users for a contribution to the costs. To this end, we cooperate with the relevant web service Steady, which stores and protects the data and handles the payment and activation processes.
From this week on, an annual cost contribution will amount to 12 Euro, i.e. 1 Euro per month.
We also offer a department license with three accesses for 36 Euro per year.
Authors of contributions receive free access for 12 months from the date of publication.
STEADY will transfer every cent of the collected contributions to the account of the non-profit association in Switzerland. The partners of the project can call up funds for project operation by submitting substantiated applications to the board of this association.
I am curious to see how this step across the Rubicon will end. The new shores are of this river.
Goodbye, Open Access. Hello, contributing readers!
_____________________
Image Credits
The Quick Response © Georgios Liakopoulos 2015 – via Flickr (CC BY-SA 2.0).
Ready Tugboat Engine Room (c) Jim Abeles via flickr.
By Tom Key, CC BY-SA 3.0, https://commons.wikimedia.org/w/index.php?curid=61003283
Recommended Citation
Demantowsky, Marko: Off to New Shores with Public History Weekly. In: Public History Weekly 7 (2019) 27, DOI: dx.doi.org/10.1515/phw-2019-14248
Auch wenn man gemeinsam etwas gemacht hat, was es vorher so noch nicht gab, irgendwann kommt dieses Unerhörte doch unaufhaltsam in diese verhangenen grauen Zonen routinierter Alltäglichkeit und verunklarter Sicht, verlorenen Kurses, Vitaminmangels, erschöpfter Vorräte. Ganz so weit war es mit dem seit mehr als sieben vollen Jahren fahrenden Boot Public History Weekly nicht gekommen, aber ein solcher Zeitpunkt lag auch nicht mehr fern. Umsteuern, wieder Kurs fassen, Vorräte aufsuchen, so entschied die komplette Bootsmannschaft von Ausguck und Kanonierin bis zum Kalfaterer aus Wroclaw, Wien, Luzern, München, Recklinghausen, Bochum, Walldorf und Basel. Umsteuern!, bevor die Gefahr zur Not wird.  — Über all das möchte ich unserer geschätzten Leser*innen heute in Kenntnis setzen.
Wie ist der Stand der Dinge?
Public History Weekly ist auch in dem Ende August abgelaufenen letzten Redaktionsjahr so gut gelaufen wie in den letzten Jahren schon. Bisher haben wir 348 mehrsprachige Artikel publiziert, allein im Redaktionsjahr 2018-19 waren es 62. Von zentraler Bedeutung für Public History Weekly ist die Interaktion mit seinen Leser*innen. Die Redaktion und die Kooperationspartner aus der Schweiz, Österreich, Polen und Deutschland sind froh, dass dieser Ansatz in vergangenen Jahren seit 2013 vergleichsweise sehr gut funktioniert hat, wir interagieren gern mit unseren 6400 Follower*innen auf Twitter, unseren 3000 Friends auf Facebook und auch mit unseren bald 1000 Abonnent*innen auf Instagram. Kern dieser Interaktion mit der Leserschaft sind aber die Kommentare und Autorenrepliken auf der Website.
Wir haben bisher 595 teils sehr ausführliche und mehrsprachige, immer aber redigierte und in der Sache fundierte Kommentare veröffentlicht. Dafür möchten wir den Beteiligten in jedem Falle herzlich danken. Um das Ansehen dieser Kommentare zu stärken, empfehlen wir bei ausführlicheren Texten stets, eine Überschrift zu entwickeln und die Referenzen im Text als Fussnoten auszuweisen. Weil jeder Kommentar seine eigene URL hat, kann er auch für sich zitiert werden. Wir haben uns diesen Umstand vor einiger Zeit zu Nutze gemacht, um analog zu den Hauptartikeln ein eigenes chronologisches Kommentarverzeichnis zu programmieren und auch eine mehrstufige alphabetische Übersicht der Kommentarautor*innen. Gleichwohl gab es in den vergangenen Monaten zwar Höhepunkte intensiver Diskussion zu einzelnen Artikeln, die Leser*innenbeteiligung auf der Website hat aber bedauerlicherweise insgesamt etwas nachgelassen. Diese Beobachtung setzte einen wichtigen Impuls, über eine Veränderung unseres Konzepts und über einen Relaunch nachzudenken.
Die Zugriffszahlen auf die Website sind seit zwei Jahren stabil auf hohem Niveau. Im monatlichen Durchschnitt besuchen uns 11'000 Unique Clients bei 25'000 Besuchen und 330'000 Seitenaufrufen (diese Zahlen sind bereinigt von 150'000 Aufrufen durch Robots etc.). Die Zugriffe erfolgen aus über 100 nationalen IP-Kennungen, die meisten Aufrufe erfolgen aus (in dieser Reihenfolge):
– Deutschland
– USA
– Spanien
– Grossbritannien
– Österreich
– Griechenland
– Russland
– Schweiz
– Australien
– Polen
– Japan
Aus jedem dieser Länder erfolgten mehr als 100'000 Zugriffe im letzten Redaktionsjahr. Wir dürfen feststellen, unser aufwändiger multilingualer Ansatz hat sich bewährt. Public History Weekly ist eine bedeutende Plattform des internationalen Austausches über den vergangenheitsbezogenen Identitätsdiskurs in seiner ganzen Vielfalt geworden.
Gleichwohl, wir müssen einiges ändern.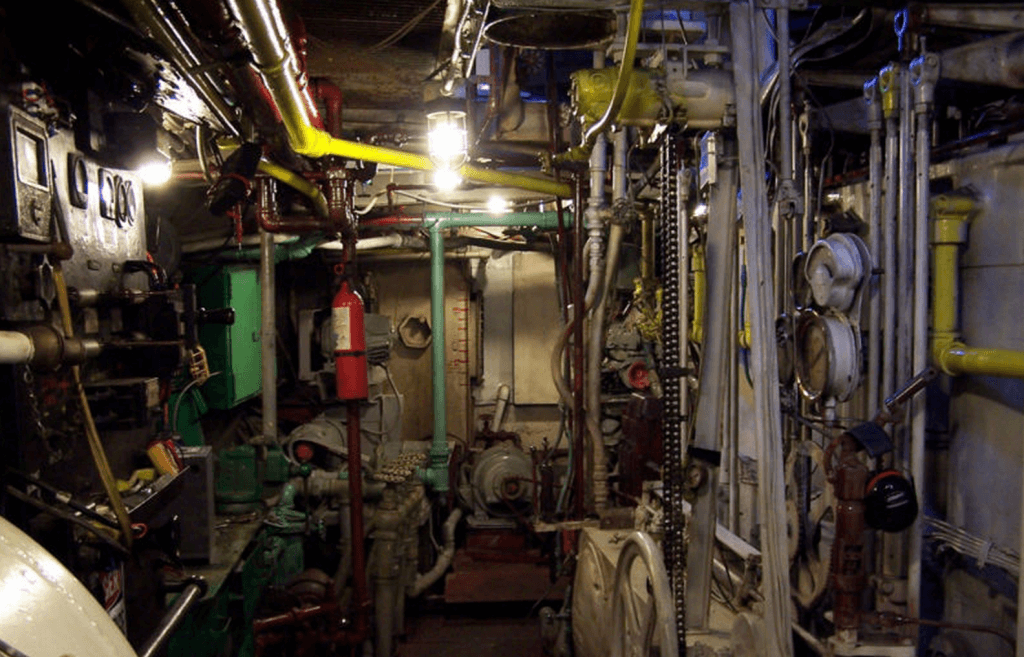 Zusammenhang! Vertiefung!
In einer Evaluation unseres Angebots wurde mehrfach ein Grund für die etwas nachlassende Interaktion zwischen unseren Autor*innen und den Leser*innen genannt, der uns unmittelbar eingeleuchtet hat: zu viele Artikel, zu viele Themen, zu rascher Wechsel — und demgegenüber ein für alle fordernder Alltag, in dem es zwar möglich ist, unserer Texte und Themen zur Kenntnis zu nehmen, sich auch immer mal provokativ ansprechen zu lassen, in dem aber die nötige Zeit und Musse fehlen, in einem als kurz wahrgenommenen Wochenzeitfenster einen ausgereiften Kommentar zu verfassen, der eine so grosse internationale Öffentlichkeit verträgt, wie sie PHW nun einmal bietet.
Nun haben wir bei solchen Rückmeldungen immer den Einwand erhoben, dass unsere Texte über Monate frei kommentierbar bleiben. Wir haben auch darauf verwiesen, dass wir über die Systematik unseres Inhaltsverzeichnisses auch übergreifende Themenzusammenhänge sichtbar machen, hier z.B. für Games, aber es war nicht von der Hand zu weisen, dass die starke Vermarktung unserer jeweilig aktuellen wöchentlichen Beiträge die Aufmerksamkeit auf das jeweils Neue gezogen hat. Wir reagieren nun darauf auf mehrfache Weise.
Ab sofort kooperieren wir mit den beiden gut bekannten Services autoChirp und autoPost des Kölner Instituts für Digital Humanities. Sie werden es auf Facebook schon bemerkt haben. Gesteuert von einer Zufallsauswahl wird nun jeden Tag ein Artikel aus unserem grossen Archiv über Twitter und Facebook neu vorgezeigt werden. Dadurch treten die thematischen Zusammenhänge unserer Publikationen auch über lange Frist vielleicht besser ins alltägliche Bewusstsein unserer Social-Media-Abonnenten.
Wichtiger aber noch ist die Neuerung, dass wir ab diesem Oktober 2019 unsere Leser*innen mit Themenmonaten bedienen. Es wird jeden Monat verlässlich vier Beiträge zu einem Themenschwerpunkt geben, der jeweils von der verantwortlichen Lokalredaktion in Wroclaw, Wien, Luzern oder Basel bestimmt wird. Die einzelnen Themen dieses Schwerpunkte und ihre Autor*innen werden bereits zu Monatsbeginn auf der Startseite sichtbar und diese vier thematischen Beiträge werden jedesmal von einem eigenen Monatseditorial des zuständigen Herausgebers begleitet. Wir bleiben aber dennoch ein Wochenjournal, die vier Beiträge werden nacheinander jeweils Donnerstag, 8 Uhr MEZ, abrufbar gemacht. Es werden also insgesamt etwas weniger Beiträge erscheinen, der User kann sich aber über den Monat hinweg auf ein Rahmenthema und eine kommende Autor*innenriege einstellen.
Die Themenschwerpunkte der nächsten Monate lauten folgendermassen und spiegeln zugleich die Profile der einzelnen Standorte, alles Arbeitstitel: Public History in and from Russia (Basel), Subjektorientierte Geschichtsdidaktik (Wien), Sound History (Luzern), Ethik der Public History (Wroclaw), Die Frage der kollektiven Identität (Basel), Das Ende des 2. Weltkriegs (Wroclaw) oder Digital Public History (Luzern).
Darüber hinaus gab es aber auch den starken Wunsch, weiterhin Überraschungen zu bieten und Beiträge ausserhalb der Themenschwerpunkte publizieren zu können, v.a. zu akuten geschichtspolitischen Fragen. Dem kommen wir durch die Einrichtung eines Ressorts "Speaker's Corner" nach. Auch diese Beiträge erscheinen, wenn etwas vorliegt, immer donnerstags, 8 Uhr MEZ.
Umfang!
Etwas Weiteres ist uns aufgefallen, es wurde uns aber in der täglichen Zusammenarbeit mit Autor*innen auch bemerkbar gemacht: Das älteste Dogma von Public History Weekly, nämlich im Haupttext des Artikels nicht mehr als 6'500 Zeichen zuzulassen, hemmte dort unnötig, wo ein Gegenstand schlicht mehr Auslauf brauchte, und es erschien auch zunehmend in seiner ursprünglichen Begründung zweifelhaft.
Der Grundgedanke im Konzept von 2012 war, die Aufmerksamkeits- und Geduldsspanne beim Lesen am Bildschirm im Kontext von Angeboten auf dem WWW, deren Präsenz beim Leser nur von einer Bewegung des Zeigefingers abhängt, nach Textumfängen verlangt, die in 4-5 Minuten zu bewältigen sind. Dazu kam ein pragmatischer Grund: PHW ist vor allem wegen seiner Multilingualität teuer. Jede zusätzliche Zeile wird so unmittelbar budgetrelevant.
Ob die erste Annahme falsch gewesen ist, das lässt sich schlecht sagen, denn immerhin war PHW auf dem hart umkämpften Markt der Aufmerksamkeit im WWW vergleichsweise und dauerhaft sehr erfolgreich. Zu beobachten war allerdings seit 2012/13 und besonders in den vergangenen Jahren, dass auch längere Texte am Bildschirm rezipiert, kommentiert und geteilt werden. Vielleicht ist das so etwas wie ein kultureller Fortschritt. Gerne vertrauen wir darauf. Unsere Texte werden ab sofort zwischen 6'500 und 10'000 Zeichen Umfang haben. Die erhöhten Kosten pro Text kompensieren wir durch eine leichte Reduktion der Gesamtzahl der Text von 7-8 auf 4-6 pro Monat (incl. Speaker's Corner). Gleichzeitig stärken wir damit unser Bemühen nach mehr Tiefe und mehr Berechenbarkeit für unsere Leserschaft.
Autor*innen!
Bisher hat PHW mit Stammautor*innen und Gastautor*innen gearbeitet. Erstere lieferten sehr verlässlich (merci!) zwei Aufsätze pro Redaktionsjahr ein, letztere publizierten wie sie angefragt wurden oder eingereicht haben. Ab diesem Redaktionsjahr heben wir dieses Prinzip auf. Gerne wollen wir uns gegenüber interessierten Autor*innen öffnen, mit denen wir bisher noch nicht kooperiert haben. Die Einführung der Themenmonate wiederum macht es unmöglich, mit Stammautor*innen weiterzuarbeiten, weil wir keinen Autor zu bestimmten Themen nötigen können und wollen. Wir kennen ab heute nur noch Autor*innen, mehr als 100 aus fast der ganzen Welt haben bereits bei uns publiziert (Autor*innenverzeichnis), viele weitere kommen hoffentlich dazu. Unserer treuen Stammautor*innen-Riege bleiben wir eng und dankbar verbunden und verzeichnen sie auf der Website als Selected Authors. Hoffentlich können wir unserer Leserschaft auch von diesen vertrauten Stimmen in den kommenden Monaten einige wieder präsentieren.
Von nun an rekrutieren die zuständigen Herausgeber die Autor*innen für ihre Themenmonate weitgehend autonom. Dafür wird es unterschiedliche Wege geben, direkte Ansprache von Expert*innen, CfPs via Social Media oder auch die Berücksichtigung unverlangter Einsendungen. Dabei bleibt es das Anliegen von PHW, der Leserschaft nachvollziehbar anerkannte Expert*innen für die jeweiligen Themenbereiche mit ihren Texten zu publizieren. Stimmen "von ausserhalb" der engeren disziplinären Zusammenhänge, die in der Public History ohnehin und richtigerweise deutlich schwächer ausgeprägt sind als auf anderen Feldern, werden weiterhin über das Ressort Wilde13 zur Sprache kommen können.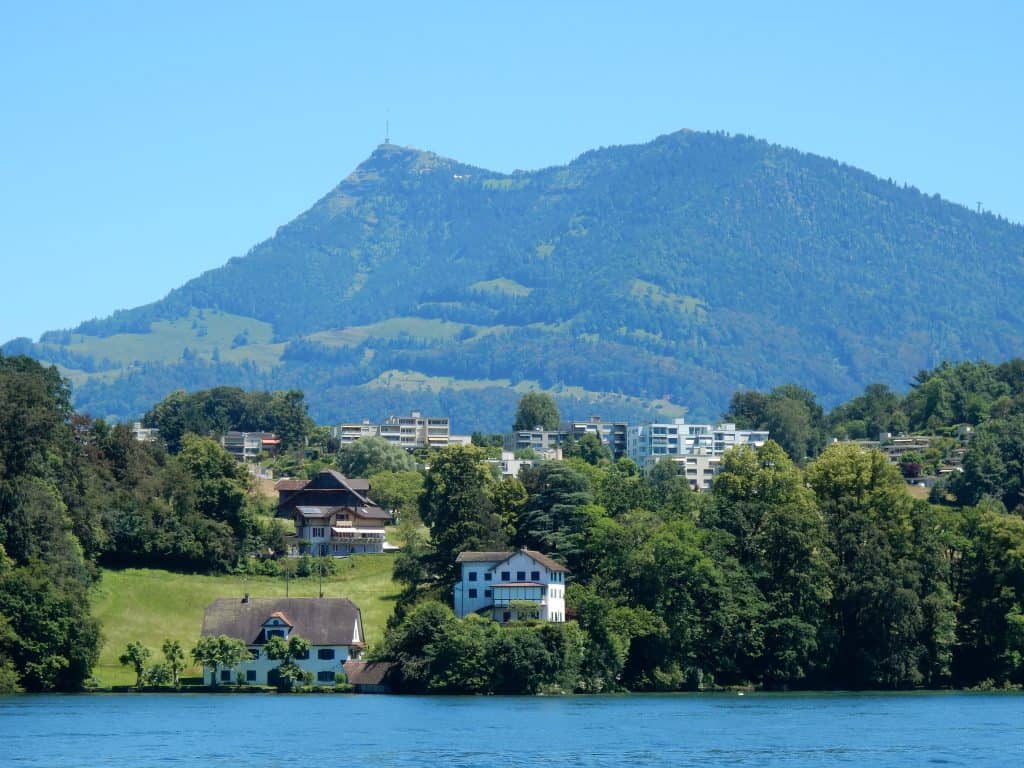 Im nächsten Jahr wird Public History Weekly in der Schweiz, auf dem Gipfel der Rigi, einen internationalen Doktorandenworkshop zum Rahmenthema der Digital Public History ausrichten. Der CfP wird im Herbst erfolgen. Beiträge dieses Workshop sollen im kommenden Sommer als Extraausgabe unserer Zeitschrift publiziert werden.
Neues Layout der Startseite
All diese Änderungen schlagen sich auch in einem angepassten Layout der Startseite nieder. Wir bleiben erkennbar, aber Vieles wird moderner. Die Themenmonate werden gestalterisch sichtbar, ebenso die Speaker's Corner. Die Kommentare rücken nach links, um ihren Stellenwert noch stärker zu betonen. Viele kleine technischen Änderungen bleiben im Hintergrund, sie verbessern weiter die Funktionalität der Startseite. Start am 10. Oktober 2019.
Scopus
Public History Weekly wird einen weiteren Schritt zur Steigerung der Attraktivität seines Angebots an internationale Autor*innen tun. Besonders von osteuropäischen Autor*innen erreichte uns immer wieder der Wunsch, die einzelnen Beiträge bei SCOPUS referenziert zu sehen. Wir kommen dem ab sofort gerne nach –  dabei sei es uns unbenommen, gegenüber diesem Dienst persönlich auch eine distanzierte Haltung einzunehmen.
Finanzierungssituation
Nun komme ich abschliessend zu einem letzten Punkt, der uns in den vergangenen Jahren besonders beschäftigen musste. Damit bildeten wir bei PHW keine Ausnahme, sondern es ist die Achillesferse aller Projekte im Bereich digitaler Publikationen in der Wissenschaft, die sich der Wissenschaftskommunikation, der Adressierung einer breiteren Öffentlichkeit, gar ausserhalb des Rahmens nationaler Förderinstitutionen, gestellt haben.
PHW kostet als vier-nationales europäisches Kooperations-Projekt kalkuliert nach Schweizer Tarifen ca. 130'000 CHF. Darin sind zahlreiche sog. Eigenleistungen gar nicht budgetiert.
Wichtig ist, und man kann das ob seiner Eigentümlichkeit gar nicht oft genug betonen, dass wir kein Verlagssprodukt sind, für dessen betriebswirtschaftliche Kalkulationen De Gruyter Oldenbourg zuständig wäre. Nein, bitte, liebe Leserschaft, lasse sie das auf sich wirken, wir sind ein unabhängiger Betrieb, der sich von Zuwendungen seiner Partner finanziert. Das gemeinsame Dach der PHW-Partner ist der gemeinnützige Schweizer Förderverein. Der Verlag De Gruyter zahlt jährlich eine nicht unbeträchtliche Summe in Form von Leistungen in das gemeinsame Projekt ein, ebenso wie die universitären Partner, die den grössten Teil des Budgets aufbringen. Wir danken den beteiligten Beteiligten Institutionen aus Muttenz (Basel), Luzern, Wien und Wroclaw sehr, dass sie öffentliche Mittel in einem Umfang von bisher insgesamt ca 900'000 CHF zur Verfügung gestellt haben. Die Mittel kamen dabei aus unterschiedlichsten Töpfen, jeweils mussten sie aber Jahr für Jahr neu beantragt werden, nachdem die Pilotfinanzierung aus Basel 2013-2016 ausgelaufen war.
Es war klar, dass dieser Zustand trotz des unbestreitbaren Erfolgs dieses Projektes nicht ad infinitum sich würde aufrechterhalten lassen. Die Kassen sind überall knapp, und es gibt so sehr viel anderes, was ebenfalls Förderung verdiente. Die Finanzierung ist seit 2016 ein jährlicher Seiltanz. Die Finanzierung, die wir in diesem Sommer für das Redaktionsjahr 19-20 in verringertem Umfang nochmals erhalten haben, ist daran gebunden, dass es uns gelingt, eine Eigenfinanzierungsbasis aufzubauen, die wenigstens einen merklichen Teil der Kosten deckt. Dann wäre wohl auch an eine Fortsetzung weiterer öffentlicher Förderung zu denken.
Und was haben wir in dieser Sache bisher nicht schon alles unternommen!
– Es sind diverse Drittmittelanträge nach dem Auslaufen der Primärfinanzierung durch den Innovationsfond des Basler Pädagogischen Hochschule gestellt worden. Erfolgreich davon war nur einer, der uns für einige Zeit etwas Luft verschafft hat. Danke Stiftung Kulturimpuls!
– Wie gern hätten wir einen strategischen Partner unter einschlägigen Stiftungen gefunden, mit dem wir unsere Ziel teilen. So viele Gespräche!
– Wir haben den Förderverein gegründet und werben seit 2 Jahren um Mitglieder und Spenden. Ich bedanke mich sehr herzlich bei allen Unterstützer*innen, leider gab es von ihnen nicht genug.
– Wir haben über ein Popup zweimal einmonatige Crowdfunding-Kampagnen gestartet. Diese Aufforderungen fanden leider ebenso nicht genug Unterstützung. Auch hier herzlichen Dank an jene, die für unser Projekt spendeten.
– Wir haben uns grundsätzlich gegen beliebige Fremdwerbung auf den Seiten von PHW entschieden. Über zwei Jahre haben wir aber experimentiert mit einem Fremdwerbungsfenster am Seitenrand. Dort haben wir auch immer wieder Werbepartner (herzlichen Dank!) gewonnen. Der Umsatz von 500,- Euro pro Monat stand allerdings in keiner guten Balance zum Aufwand der Akquise und zu den Bedürfnisses des Projekts.
Da unterm Strich alle Bemühungen zu einer Eigenfinanzierungsbasis mit einer Teilkostendeckung zu gelangen misslungen sind, müssen wir nun den letztmöglichen Schritt tun und unsere Nutzer*innen um einen Kostenbeitrag bitten. Dazu kooperieren wir mit dem einschlägigen Webdienst Steady, der die Daten lagert und schützt und die Zahlungs- und Freischaltungsvorgänge abwickelt.
Ein Jahreskostenbeitrag wird ab dieser Woche 12 Euro betragen, also pro Monat 1 Euro.
Angeboten wird auch eine Abteilungslizenz mit drei Zugängen für 36 Euro pro Jahr.
Autor*innen von Beiträgen erhalten ab Publikationsdatum 12 Monate freien Zugang.
Jeder Cent der eingenommenen Kostenbeiträge wird von STEADY auf das Konto des gemeinnützigen Fördervereins in der Schweiz überwiesen. Die Partner des Projekts können über begründete Anträge beim Vorstand dieses Fördervereins mittel für den Projektbetrieb abrufen.
Ich bin gespannt, wie dieser Schritt über den Rubikon ausgeht. Denn die neuen Ufer liegen an seinen Gestaden.
Goodbye, Open Access. Hallo, liebe beitragende Leser*innen!
_____________________
Abbildungsnachweis
The Quick Response © Georgios Liakopoulos 2015 – via Flickr (CC BY-SA 2.0).
Ready Tugboat Engine Room (c) Jim Abeles via flickr.
By Tom Key, CC BY-SA 3.0, https://commons.wikimedia.org/w/index.php?curid=61003283
Empfohlene Zitierweise
Demantowsky, Marko: Zu neuen Ufern mit PHW. In: Public History Weekly 7 (2019) 27, DOI: dx.doi.org/10.1515/phw-2019-14248
Copyright (c) 2019 by De Gruyter Oldenbourg and the author, all rights reserved. This work may be copied and redistributed for non-commercial, educational purposes, if permission is granted by the author and usage right holders. For permission please contact the editor-in-chief (see here). All articles are reliably referenced via a DOI, which includes all comments that are considered an integral part of the publication.
---
Categories: 7 (2019) 27
DOI: dx.doi.org/10.1515/phw-2019-14248
Tags: Editorial, Science Communication (Wissenschaftskommunikation)