New from September 2016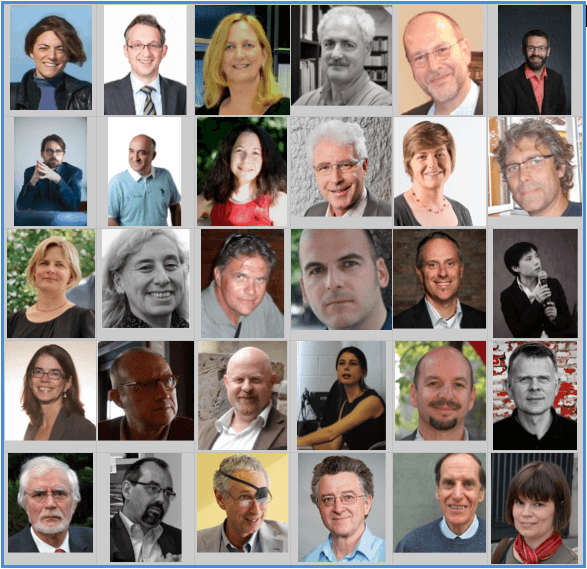 A group of renowned scholars–our Core Authors–from many parts of the world have committed themselves to this journal. They will contribute initial texts at regular intervals and provide them here for vivid discussion. We are proud to bring together authors from Argentina, Australia, Austria, Belgium, Brazil, Canada, China, Germany, Greece, Italy, Mexico, New Zealand, Poland, Russia, South Africa, Switzerland, Turkey, United Kingdom, and the USA.
Eine Reihe angesehener Wissenschaftler*innen aus vielen Teilen der Welt hat sich diesem Journal verpflichtet, trägt in regelmässigen Abständen Initialtexte bei und stellt sie hier zur Diskussion. Wir freuen uns sehr, Stamm-Autor*innen begrüssen zu können aus Argentinien, Australien, Belgien, Brasilien, China, Deutschland, Griechenland, Grossbritannien, Italien, Kanada, Mexiko, Neuseeland, Österreich, Polen, Russland, der Schweiz, Südafrika, der Türkei und den USA.
Our current Core Authors line
| Unsere aktuellen Stammautor*innen