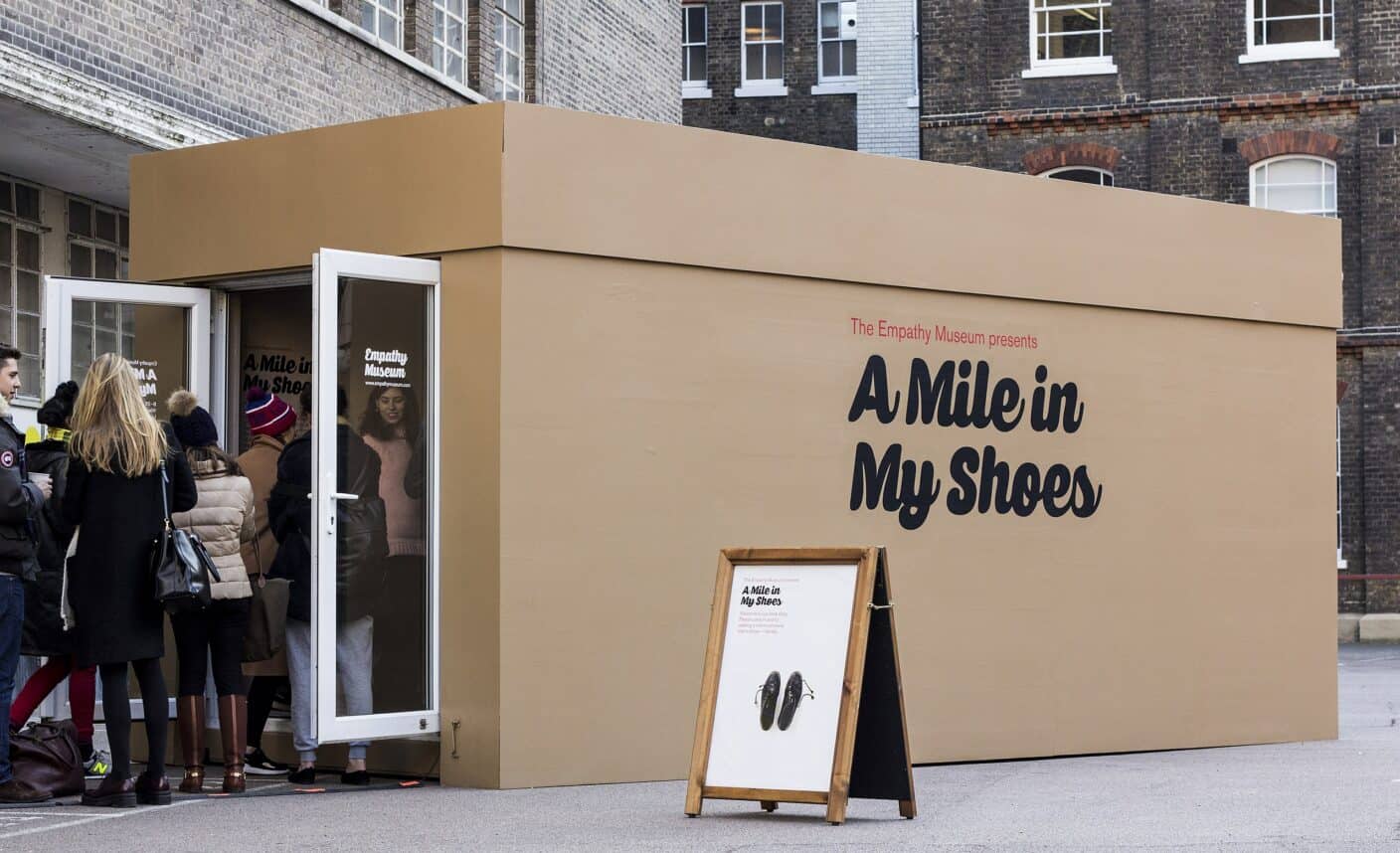 Abstract: History education in Australia has historically been positioned as the ideal subject for developing civics and citizenship, where there must be opportunities to guide student growth as well-rounded citizens in this time of social division globally. Focusing specifically on the concept of historical empathy, this article explores how we deal with controversial topics, traumatic pasts, and uncomfortable truths about world history as well as the implications of these ideas when dealing with our own contested past in the Australian context, calling on history teacher educators to explicitly consider ethical issues in history teaching.
DOI: dx.doi.org/10.1515/phw-2023-21081
Languages: English
In early 2022, media coverage[1] of a racist assessment task set at a Lake Macquarie high school (near Newcastle, NSW) has highlighted an important, and continuing, misunderstanding about controversial issues in schools, particularly teaching historical empathy and the challenging ethical issues associated with culturally responsive curriculum approaches.
Two Scenarios
This involved the distribution of an assessment in which students were given the option of two scenarios in which they could report on the continuation of the Atlantic Slave Trade assuming the role of either a US Minister for the economy (arguing for the continuation of the slave trade) or a US Minister for Human Rights (arguing for the end of the slave trade).[2] Notably, there was no option for students to consider African or slave perspectives, privileging a slave trader and owner perspective and contributing to the positioning of African peoples as commodities in this context. This task, its impact on Sudanese students in the class,[3] and the public response have demonstrated the importance of the ethical imperative to evaluate history assessments for appropriateness, educational value, and conflicting needs of stakeholders, including for the potential for harm.[4]
Defining Historical Empathy
Historical empathy is a concept often advocated in history education as a means of actively engaging students in historical inquiry and understandings of historical contexts. Yilmaz defines historical empathy as:
the ability to see and judge the past in its own terms by trying to understand the mentality, frames of reference, beliefs, values, intentions, and actions of historical agents using a variety of historical evidence. Empathy is the skill to re-enact the thought of a historical agent in one's mind or the ability to view the world as it was seen by the people in the past without imposing today's values on the past.[5]
In a similar vein, Endacott and Brooks draw together theories of pedagogical approaches to historical empathy, arguing that the following three aspects must be present if a historical investigation is to be considered historical empathy: historical contextualisation, perspective taking, and affective connection.[6] While historical empathy can be a valuable tool to explore perspectives different to our own, it is imperative that history educators emphasise plurality of views, to be sure to avoid exclusion or devaluing of Others' views.[7]
Analysis of Case Study
The case outlined above provides an opportunity for history educators to consider the ethical implications of a poorly designed empathy task or assessment, and the negative consequences for Australia's multicultural classrooms. Though preferencing of oppressor perspectives – Ministers of either Slave Trade or Human Rights – in the prescribed task might mistakenly be defended on the principle of 'fairness', students are unable to explore the experiences of the slaves in this context. This is the explicit aim of the relevant NSW History syllabus content point in the topic noted in the assessment outline, stating "students select an individual slave sent to the Americas, or a convict or free settler who came to Australia and use sources to construct the story of their experiences."[8]
Most importantly, this task failed to protect students from harm. As Pope, Green, Johnson and Mitchell explain, "In education, do no harm requires that teachers act in such a way as to avoid causing harm to students as well as other individuals in schools."[9] The design of such a task should have considered students' needs, with racism and bullying already recorded against families of African-Australian descent and in particular, the media reports that the affected family has now been isolated by others at the school. The task itself asks students to "empathise" as ministers – which perpetuates the idea that slaves themselves are not human but rather a commodity to trade. Ethically, this is a failure to account for the social environment and student contexts[10] in the implementation of assessment.
Culturally Responsible Curriculum
Historical empathy tasks can present an opportunity for successful intercultural and anti-racist education,[11] particularly as this approach can assist in working towards intercultural literacy, essential for living and working in cross-cultural settings in our globalised society. However, teaching about issues of race and slavery require careful planning and reflection to ensure sensitivity and understanding for students who may feel threatened to minimise chances of harm, including acknowledgement of the potential discomfort topics such as this may cause students (and their teachers), either through white fragility, or experiences of racism.[12] It is argued that through reflection on these ideas, history teacher educators should provide our pre-service history teachers with the tools to confidently explore ethical issues from the past and promote ethical understanding through history education to ensure a plurality of perspectives are explored through culturally safe approaches.
_____________________
Further Reading
Melanie Innes, Heather Sharp, "Historical Empathy and Museum Culture," Journal of Museum Education, 46:3 (2021), 307-320, DOI: 10.1080/10598650.2021.1954771
Kaya Yilmaz, "Historical Empathy and Its Implications for Classroom Practices in Schools." The History Teacher 40, no. 3 (2007): 331–337.
Web Resources
_____________________
[1] Examples of media articles reporting on this task: News.com – https://www.news.com.au/lifestyle/parenting/school-life/nsw-school-investigated-over-proslavery-assignment/news-story/41c0d720489de501eceec6590e6e4f27, Newcastle Herald – https://www.newcastleherald.com.au/story/7669970/enraged-and-confused-slavery-assignment-backlash-leaves-students-feeling-isolated/%20 (last accessed 16 January 2023).
[2] It is noted that as a republic, there are no ministerial titles the US context
[3] Ethan Hamilton, "Enraged and confused': Slavery assignment backlash leaves students feeling isolated," Newcastle Herald March 23 2021, https://www.newcastleherald.com.au/story/7669970/enraged-and confused-slavery-assignment-backlash-leaves-students-feeling-isolated/ (last accessed 18 January 2023).
[4] Bruce Maxwell, Kevin McDonough and David I. Waddington, "Teachers' Freedom of Speech in the Classroom," in Encyclopedia of Teacher Education, ed. M.A. Peters, (Singapore: Springer, 2019), 3; Nakia Pope, Susan Green, Robert Johnson and Mark Mitchell, "Examining teacher ethical dilemmas in classroom assessment," Teaching and Teacher Education 25 (2008): 780.
[5] Kaya Yilmaz, "Historical empathy and its implications for classroom practices in schools," The History Teacher 40, vol. 3 (2007): 331.
[6] Jason Endacott and Sarah Brooks, "An updated theoretical and practical model for promoting historical empathy," Social Studies Research and Practice 8, vol. 1 (2013): 43.
[7] Sylvia Edling, Heather Sharp, Jan Löfström and Niklas Ammert, "Why is ethics important in history education? A dialogue between the various ways of understanding the relationship between ethics and historical consciousness," Ethics & Education 15, vol. 3 (2020): 337.
[8] Board of Studies NSW, History K-10 Syllabus, Volume 2: History, years 7-10. (Sydney: Board of Studies NSW, 2012): 85.
[9] Pope, Green, Johnson and Mitchell, "Examining teacher ethical dilemmas," 779.
[10] Maxwell, Mc Donough and Waddington, "Teachers' freedom of speech," 3.
[11] Michalinos Zembylas and Elena Papamichel, "Pedagogies of discomfort and empathy in multicultural teacher education," Intercultural Education 28, vol. 1 (2017): 15.
[12] Winston C. Thompson, "Considerations for the ethical implementation of culturally responsive curriclula," in Democratic Discord in schools: Cases and commentaries in educational ethics, ed. Meira Levinson and Jacob Fay (Cambridge: Harvard Educational Press, 2019), 161-163.
_____________________
Image Credits
A Mile in My Shoes by Empathy Museum © 2018 Alprimrose CC BY-SA-4.0 via Commons.
Recommended Citation
Innes, Melanie, Daniella Forster, Sarah Gurr, Heather Sharp: Historical Empathy: Ethical and Culturally Responsive Teaching. In: Public History Weekly 11 (2023) 1, DOI: dx.doi.org/10.1515/phw-2023-21081.
Editorial Responsibility
Copyright © 2023 by De Gruyter Oldenbourg and the author, all rights reserved. This work may be copied and redistributed for non-commercial, educational purposes, if permission is granted by the author and usage right holders. For permission please contact the editor-in-chief (see here). All articles are reliably referenced via a DOI, which includes all comments that are considered an integral part of the publication.
The assessments in this article reflect only the perspective of the author. PHW considers itself as a pluralistic debate journal, contributions to discussions are very welcome. Please note our commentary guidelines (https://public-history-weekly.degruyter.com/contribute/).
---
Categories: 11 (2023) 1
DOI: dx.doi.org/10.1515/phw-2023-21081
Tags: Empathy (Empathie), History Teaching (Geschichtsunterricht), Racism (Rassismus), Speakerscorner, Teacher (LehrerInnen)