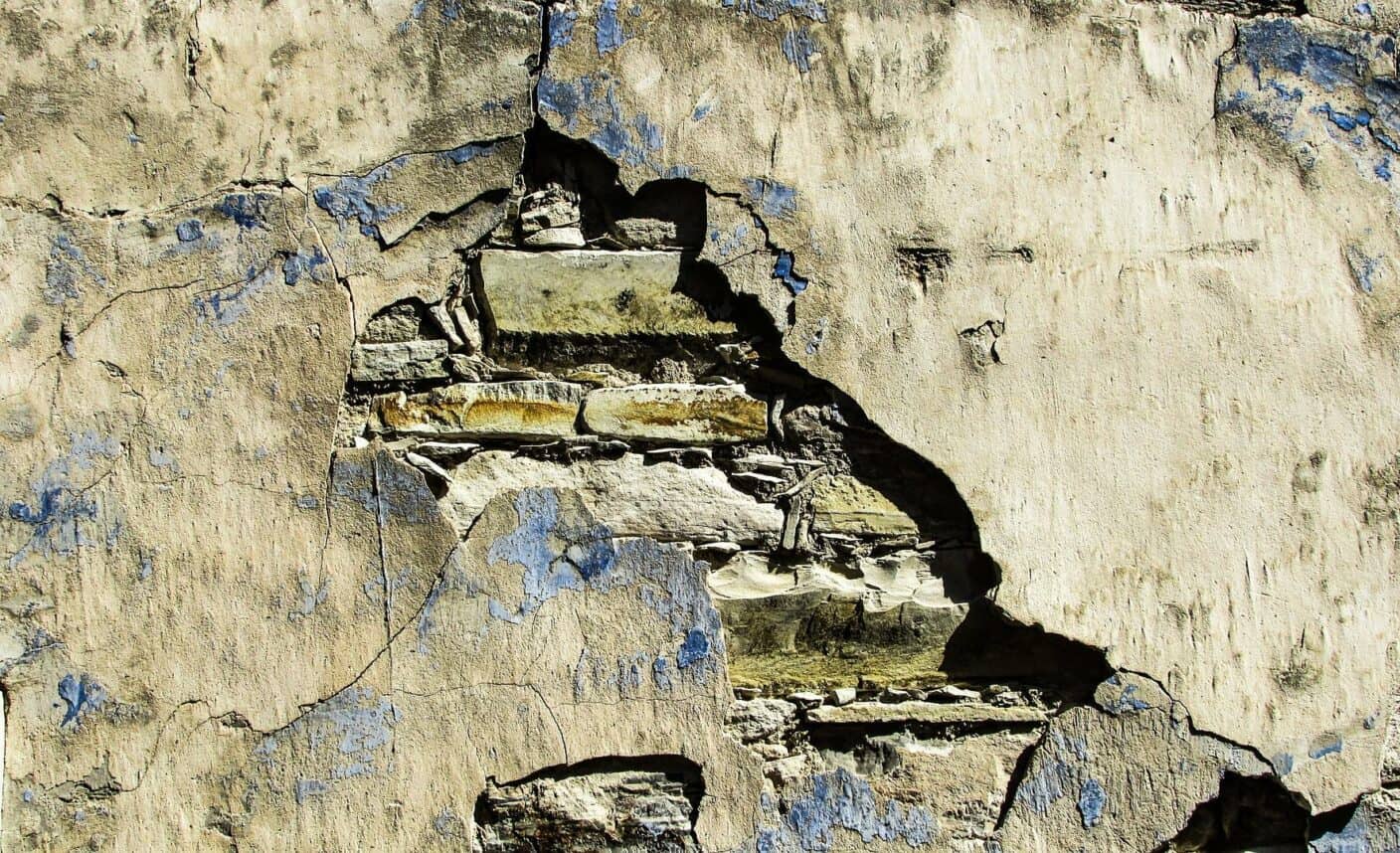 Abstract: Strong moral positions often create emotional complexities in peace education efforts. This article shows these complexities in a teacher education context in divided Cyprus. It highlights that history can be used in peace education to help identify and explore these complexities, learning from them rather than dismissing them or their consequences. By introducing stories of trauma as well as stories of empathy and solidarity, history can disrupt strong moralistic positions.
DOI: dx.doi.org/10.1515/phw-2022-20129
Languages: English
The relationship between morality, justice, and emotion is complex in peace education efforts. History can play a crucial role in identifying and exploring this relationship and its implications in creating transformative learning spaces. This article highlights the importance of paying attention to the affective dimensions of morality and history in peace education efforts.
Emotional Dimensions
A few years ago, I organized a series of workshops for a small group of Greek-Cypriot teachers addressing, among other issues, the prospects of peace education in Cyprus. During the teacher workshops, the difficult issues of uprooting and displacement, as well as the painful traumas of the 1974 Turkish invasion in Cyprus, emerged for some participants, stirring considerable emotional tension. The emotions conveyed a sense of collective violation and victimization by the other (i.e. Turkish) side at the material level (loss of property, land), the social level (deaths, displacement, Turkish settlers in the occupied north part of Cyprus), and the moral level (violation of human rights, injustice). The moral dimension was particularly stressed by Polina, a refugee teacher, who stated from early on that, for her, "a teacher's stance to the Cyprus conflict is a matter of morality". What did she really mean by that?
During one of the workshops, my good friend and colleague Zvi Bekerman, who was invited from Israel to give a presentation, referred to French and Germans collaborating peacefully today despite being enemies during the two world wars. Polina reacted angrily and suggested that these groups could live peacefully together today because they had officially decided on their borders and their land, unlike the Cyprus conflict, which was still unresolved. In the discussion that followed, an excerpt of which is provided below, Polina became very emotional as she began providing more indications why she had considered a teacher's stance to the Cyprus conflict to be a matter of morality. Polina claimed at some point that French and Germans were not forced to become refugees after World War II, unlike Greek-Cypriots such as herself.
Polina: They didn't force them [to become refugees]. They didn't take them out of their house. They didn't… Come on man, they did not scatter them in the blowing winds!
Michalinos: No, they did force them.
Polina: There was a war [in 1974], they threw us out. They destroyed us.
(Two other participants try to raise objections, suggesting that Polina is wrong, but she goes on)
Polina: We started from scratch! We didn't have money! (getting more and more emotional) We came [to the south part of Cyprus] barefoot! What are these things? What are you talking about now?
To interpret Polina's intense emotional response to this issue, one has to further understand the circumstances of her traumatic experiences: the displacement of her family, the experience of becoming a refugee in her own country, the difficult period she and her family went through after the war of 1974. All these experiences appeared to be very powerful emotionally to allow Polina to embrace the idea of peace education in Cyprus –thus, she exclaimed in amazement at the end, "What are you talking about now?", wondering how we could even consider the possibility of peace education under these conditions.
During the final workshop, when asked to reflect on her experiences during the workshops, Polina confessed that she felt increasingly marginalized in the group as the rest were all gradually forming a consensus that tended to exclude her experiences, leaving her feeling (in her words) "like a fly in the milk". She explained that she found the series of seminars particularly challenging emotionally and she resisted the idea of working for peace education through her teaching practice, because she did not find it "morally appropriate" as long as justice was not restored in Cyprus. The following excerpt is indicative of this feeling:
Polina: Maybe because being a refugee was very intense for me… these experiences were very intense… But when justice is restored, then things may become easier.
Michalinos: So you think that—to go back to the issue of peaceful coexistence—it is untimely to talk about this objective in education, as long as justice is not restored.
Polina: I just fear that talking about it, the meaning of justice may change in each of us […] and may become relative.
Polina feared that the idea of peace education involved a kind of compromise at the expense of justice and morality, making this compromise very dangerous for those she considered as the "victims," namely, Greek-Cypriots. Thus, for her, any attempt to promote peace education before "[moral] balance is restored", as she characteristically said, would amount to a form of relativizing justice.
Cases like Polina raise particular challenges for teacher educators involved in peace education, because they show very vividly the multiple affective and moral complexities entailed in peace education efforts. Polina had emotional and moral difficulties to break free from the trauma she had experienced and her strong moral stance. She took an adamant moral stance on who the "victims" and "perpetrators" were in the case of Cyprus, ignoring the Other's perspective—in this case, the traumatic experiences of Turkish-Cypriots in the long history of the Cyprus conflict.
The Role of History in Peace Education
Having done extensive research on trauma, memory, identity and the prospects of peace education over the years,[1] I appreciate the impact that a strong sense of morality might have on the prospects of peace education, especially when individuals (or social groups) invest emotionally in certain perceptions of justice and truth. In these cases, history can be particularly helpful by contributing to disrupt this monolithic sense of morality. How? Not only by providing the epistemological dimensions of a conflict (e.g. historical sources that show multiple perspectives), but also by creating openings for engaging with the emotional experiences of traumatic conflict.
For example, history can help by introducing stories of trauma by all sides involved in a conflict in order to show that human suffering is common. More importantly, history can create openings for "moral repair"[2] – that is, ways that move from the situation of loss and damage to a situation where some degree of restoration of moral relations may begin. This can be done, for example, by highlighting stories of humanity, empathy and solidarity between members of conflicting sides – stories that begin to undo moralistic positions about truth, justice and the "enemy-Other".
Polina's case reminds us that peace education efforts include complex, unpredictable, and difficult issues of moral/ethical significance. However, history can be used in peace education to help identify and explore these complexities, learning from them rather than dismissing them or their consequences. History can make an important contribution in helping students and teachers participate in peace education to negotiate spaces for learning about and understanding both the epistemological and affective challenges of "difficult knowledge".[3]
Although history will not "heal" historical trauma or "repair" the sense of injustice felt by conflicting sides, it can certainly challenge taken-for-granted moral positions, creating openings for making renewed moral connections that compel participants in peace education efforts to "see", "hear" and "feel" the Other's emotional investments in justice and truth. This journey is not only painful; it can be evocative and inspiring. Understanding the complexities and implications of moral dilemmas and tensions raised by/in peace education is simply the very first step. History's role is crucial in these efforts.
_____________________
Further Reading
Garrett, James. Learning to Be In the World with Others: Difficult Knowledge and Social Studies Education. New York: Peter Lang, 2017.
Stoddard, Jeremy."Difficult Knowledge and History Education," Pedagogy, Culture & Society 30, no. 3 (2022): 383-400.
Zembylas, Michalinos. "Teacher Resistance towards Difficult Histories. The Centrality of Affect in Disrupting Teacher Learning". In Teaching and Learning Difficult Histories in International Contexts. A Critical Sociocultural Approach, edited by Terrie Epstein, and Carla Peck, 189-202. New York: Routledge, 2017.
Web Resources
_____________________
[1] Zvi Bekerman, and Michalinos Zembylas, Teaching Contested Narratives. Identity, Memory and Reconciliation in Peace Education and Beyond (Cambridge: Cambridge University Press, 2012); Michalinos Zembylas, Emotion and Traumatic Conflict: Re-Claiming Healing in Education (Oxford: Oxford University Press, 2015); Michalinos Zembylas, Constadina Charalambous, and Panayiota Charalambous, Peace Education in a Conflict-Troubled Society: An Ethnographic Journey (Cambridge: Cambridge University Press, 2016).
[2] Margaret Walker, Moral Repair. Reconstructing Moral Relations after Wrongdoing (New York, NY: Cambridge University Press, 2006).
[3] Deborah Britzman, Lost Subjects, Contested Objects. Toward a Psychoanalytic Inquiry of Learning (Albany: State University of New York Press, 1998). Deborah Britzman, "If the Story Cannot End. Deferred Action, Ambivalence, and Difficult Knowledge," in Between Hope and Despair. The Pedagogical Encounter of Historical Remembrance, eds. Roger I. Simon, Sharon Rosenberg, and Claudia Eppert (Lanham, MD: Rowman & Littlefield Publishers, 2000), 27-58.
_____________________
Image Credits
Damaged Wall © dimitrisvetsikas1969 via Pixabay.
Recommended Citation
Zembylas, Michalinos: Morality, 'Difficult' History, and Teacher Education. In: Public History Weekly 10 (2022) 5, DOI: dx.doi.org/10.1515/phw-2022-20129.
Editorial Responsibility
Copyright © 2022 by De Gruyter Oldenbourg and the author, all rights reserved. This work may be copied and redistributed for non-commercial, educational purposes, if permission is granted by the author and usage right holders. For permission please contact the editor-in-chief (see here). All articles are reliably referenced via a DOI, which includes all comments that are considered an integral part of the publication.
The assessments in this article reflect only the perspective of the author. PHW considers itself as a pluralistic debate journal, contributions to discussions are very welcome. Please note our commentary guidelines (https://public-history-weekly.degruyter.com/contribute/).
---
Categories: 10 (2022) 5
DOI: dx.doi.org/10.1515/phw-2022-20129
Tags: Cyprus (Zypern), History Didactics (Geschichtsdidaktik), Peace education (Friedenspädagogik)