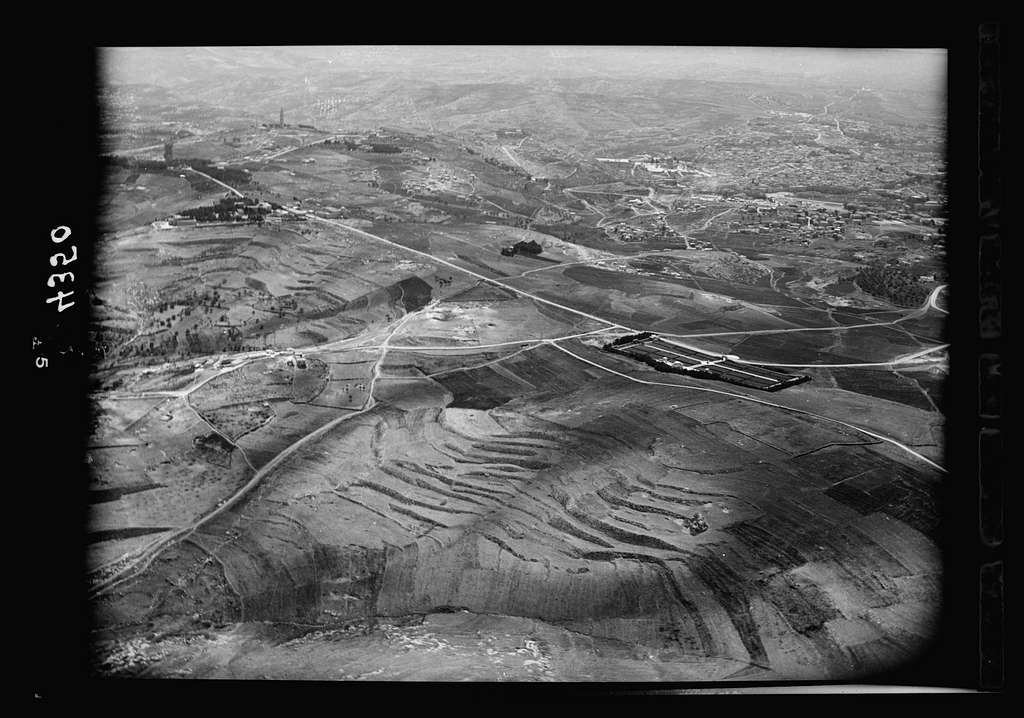 Abstract:
Palestinians have relied on education to maintain their culture, sovereignty, and dignity. In this article, we present the perspectives of two groups of 11th-grade Palestinian students on how and why historical discourse in school is critical for justice and freedom. One group argued that they should learn about how other nations lived, fought, stayed safe, and emancipated themselves from oppression. The other group argued that understanding national history is key to preserving history and culture.
DOI: dx.doi.org/10.1515/phw-2022-20125
Language: English
Step into one of the most controversial realms where – in Palestine and Israel – history, religious entitlement and human rights collide. Listen to what a group of eleventh graders have to say about how history education can serve their missions for justice, freedom and rising out of apartheid.
Occupation, Apartheid, Oppression et al.
The Arab-Israeli conflict has a long history. Following World War II, politics led to the creation of Israel on a large portion of the Palestinian territory that had previously been ruled by the British Mandate. The 1948 Arab-Israeli war led to the Palestinian Nakba, which means "catastrophe". Around 750,000 Palestinians were forced to leave their homes. This is the world's longest-running refugee problem.[1] Following the Arab-Israeli war of 1967, Israel annexed East Jerusalem and occupied the West Bank (then under Jordanian administration) and Gaza (then under Egyptian control). Together, these areas are called the Occupied Palestinian Territory (OPT).[2]
Palestinians have relied on education as their main way of survival through 75 years of dispossession and over fifty-five years of occupation, both as people and as a nation. Many Palestinians who live in exile want to use their education to help their home country regain its independence. Education is also an opportunity for children to learn to manage their emotions, be responsible and keep things in order. Education in Palestine gives children a sense of what they want to do in the future, confidence and pride.[3] Alzaroo and Hunt[4] maintain that Palestinians use education to deal with the military occupation. It is a way to gain self-determination for the individual, the community, and the future Palestinian state.[5]
Palestinians have a few places in the public sphere to talk freely about history; most public spaces are kept under surveillance by the Israeli government. There are very few spaces where children, adults, and the elderly talk deeply about politics, history, and justice. "It's part of everyday life," says one author of this article. The national curriculum of Palestine, including narratives about the past, is screened by Israeli authorities who also accuse Palestinian textbooks of promoting hatred towards Israelis.[6] Moreover, the way history is taught in schools and other educational settings is one place where Israel's political oppression of Palestine is fought out. In Palestinian schools, conversations in the classroom sometimes go beyond what is on the national curriculum. Teachers and researchers in education are brave enough to start conversations and debates about justice and history.
In this article, we look at two arguments that a group of grade 11 students in Palestine made about how and what kind of talk about history can help bring about justice. In the eleventh grade Palestinian Historical Studies book, there are chapters about national liberation movements in India, Vietnam, Cuba, Africa, China, the homeland, and the Arab world. The purpose of these chapters is to describe what liberation movements are – except for Palestine, where people are still fighting for freedom and independence, building their own independent state, putting what they have learned to use, and getting better at being able to balance, explore, analyze, and interpret.
Comparative History for Liberation and Protection
One group of young Palestinians in the eleventh grade argued that learning about how people in other nation-states lived, fought, stayed safe, and freed themselves from oppressors should be a priority. This group of students illustrated their position by talking about three important periods in history: the Vietnam War, apartheid in South Africa, and Ernesto "Che" Guevara's leadership of the Cuban Revolution. For example, they explained that they could learn about ways to stay safe from the stories of how the Vietnamese hid in the forests and fought the enemy during their war against the French in 1954. They also talked about ways to protect themselves using the natural resources or environment they live in.
When the students talked about what they could learn from South Africa, they stressed the significance of bravery when fighting for independence and the heroes and martyrs who fought for freedom and equality. They said that the wall was similar to South Africa's apartheid. The wall split up families and land. In a political analysis of the wall that the Israeli government build, Ibheis and Ayed[7] argue that the separation wall reinforces the oppression and occupation in four ways:
Security, so that guerillas from Palestine cannot access the lands of 1948
Political control, because the Palestinian state cannot be created out of scattered pieces of land, which makes it easier for the Israeli government to annex them
Economic, to stop Palestinians from going to their farms and force them to leave
Social control, which makes it hard for Palestinian towns and villages to talk to each other.
When reflecting on the Cuban revolution, some students referred to Che Guevara as an example of a great leader they had studied. They called him "an inspiration" for freedom.
These eleventh graders believed they should also learn about the similarities and differences between the apartheid in Palestine and struggles of oppression from other nations. By examining the diverse relations among various contexts of occupation, the students believed they would gain emotional support by knowing that "we're not alone" and a sense of universality and "hope for liberation." These students also said that they talked about the peaceful and not-so-peaceful ways that national liberation movements in other countries fought for their freedom. They then compare these ways to how Palestinians fought for their freedom against Zionist occupation during the Popular Uprising in 1987 and the Al-Aqsa Uprising in 2000. Some of the students explained how examining similarities and differences makes them feel they can live and interact with communities from different cultures, even if they speak a different language, are a different race, or believe in a different God. Indeed, comparative history is one curricular approach to fostering an empowering or enlightening citizenship.[8]
Sovereignty Through National History
The other group of eleventh graders thinks that school history should only focus on Islamic and Arab nationalism. These students believed that learning about this foundational part of their history and culture – or "our national history" – in school is critical to keeping their history and culture alive. The students stressed that learning about national history also helps develop an inner conscience that builds a love for the country, a feeling like "you belong to it" and pride of its civilization, achievements, and heroes. The student group argued that Palestinian history that shows "the culture of our people" presents the best evidence that Palestinians have lived in this country for centuries. They further stated that Israelis keep saying, "The old die and the young forget." Therefore, education on the national heritage and religious identities is central to keeping the Palestinian culture alive and, during the occupation and oppression, legitimate. So, through education, Palestinian children will learn about the occupation and the battles that happened in Palestine, Egypt, and Syria.
The students also explained that learning national history "helps us figure out how to deal with them [the Israelis] in the future." They mentioned many times how the Israelis' war in 1967 was one of their favorite historical lessons they ever learned about. Even though the Arabs lost in the end, this "gives us hope that one day we will be able to get rid of the occupation." The battle of Al-Karameh was another favorite lesson because it destroyed the idea of an "unstoppable army." Learning about national history, as some argued, also teaches "not to give up, no matter how hard things get" and "makes a person more open-minded and knowledgeable about his country and history."
They also said that national history education can encourage to follow in the footsteps of the heroes who came before them and have compassion for those who work hard, make sacrifices, and fight for their freedom and dignity. Since 1919, the Palestinian people have been living through revolutions, and hardly a year has passed without a major one. They noted that the most significant of these revolutions happened between 1936 and 1939. It was started by Izz al-Din al-Qassam, whom the Palestinian people consider to be a heroic figure and who died on November 1935. During this revolution, more than twelve thousand Palestinians died and more than five thousand homes were destroyed. Without a doubt, this legacy is based on the sacrifices made by the Palestinian people. Learning about this revolution, as this group of students argued, will give Palestinians the tools they need to serve their cause in Palestine in a deeper, more accurate, and more complete way.
Learning History for Freedom
Historical discourse in schools in Palestine is occupied and oppressed in the same way that the Israeli government has maintained a system of apartheid through the occupation of land that the UN considers illegal and surveillance of how people pray, work and harvest. Nevertheless, Palestinians continue to create spaces to pursue and maintain knowledge of their culture and sustain some form of sovereignty and dignity. Media channels document offensive attacks from Palestinian militias into Israeli territory and defensive retaliations when Israeli citizens and soldiers seize homes to expand the occupation or fire tear gas in the Al Aqsa mosque. Formal education, as this article illustrates, is one public space that the youth have found to also fight for freedom and transitional justice.
Discussing history in school is, apparently and potentially, one safe and critical space, despite whatever curriculum has been approved by the Israeli government. Although history education cannot change any historical events, children embrace historical discourse to learn from the past to change the present and plan the future.
_____________________
Further Reading
Abu-Saad, Ismael, and Duane Champagne. "Introduction. A Historical Context of Palestinian Arab Education." American Behavioral Scientist 49, no. 8 (2006): 1035–51, https://doi.org/10.1177/0002764205284717.
Alayan, Samira, and Naseema Al-Khalidi. "Gender and Agency in History, Civics, and National Education Textbooks of Jordan and Palestine." Journal of Educational Media, Memory, and Society 2, no. 1 (2010): 78-96, https://doi.org/10.3167/jemms.2010.020105.
Masalha, Nur. Palestine Across Millennia. A History of Literacy, Learning and Educational Revolutions. Dublin: Bloomsbury Publishing, 2022.
Web Resources
_____________________
[1] BADIL, "On World Refugee Day. Palestinians Refugees Remain Deprived of International Protection," BADIL Resource Center for Palestinian Residency and Refugee Rights, 2016, https://badil.org/press-releases/901.html (last accessed 23 June 2022).
[2] Lila Abu-Lughod, Remaking Women. Feminism and Modernity in the Middle East (Princeton: Princeton University Press, 1998).
[3] Ibrahim Awad Makkawi, Collective Identity Development and Related Social Psychological Factors Among Palestinian Student Activists in the Israeli Universities (Kent: Kent State University, 1999).
[4] Salah Alzaroo, and Gillian Lewando Hunt, "Education in the Context of Conflict and Instability. The Palestinian Case," Social Policy & Administration 37, no. 2 (2003): 165-180.
[5] Ibid.
[6] Nadera Shalhoub‐Kevorkian, "The Gendered Nature of Education Under Siege. A Palestinian Feminist Perspective," International Journal of Lifelong Education 27, no. 2 (2008): 179-200
[7] Hasan Ibheis, and Khaled Ayed, Am I not a Human (8): The Separation Wall in the West Bank (Beirut: Al-Zaytouna Centre for Studies and Consultations, 2013).
[8] Walter Parker, "Diversity, Globalization, and Democratic Education. Curriculum Possibilities," in Diversity and Citizenship Education, ed. James A. Banks (San Fransisco: Jossey-Bass, 2004), 433-458.

_____________________
Image Credits
Air Views of Palestine © 1936, Public Domain.
Recommended Citation
Barham, Kefah, Bassel Akar: History Education for Justice and Empowerment in Palestine. In: Public History Weekly 10 (2022) 5, DOI: dx.doi.org/10.1515/phw-2022-20125.
Editorial Responsibility
Copyright © 2022 by De Gruyter Oldenbourg and the author, all rights reserved. This work may be copied and redistributed for non-commercial, educational purposes, if permission is granted by the author and usage right holders. For permission please contact the editor-in-chief (see here). All articles are reliably referenced via a DOI, which includes all comments that are considered an integral part of the publication.
The assessments in this article reflect only the perspective of the author. PHW considers itself as a pluralistic debate journal, contributions to discussions are very welcome. Please note our commentary guidelines (https://public-history-weekly.degruyter.com/contribute/).
---
Categories: 10 (2022) 5
DOI: dx.doi.org/10.1515/phw-2022-20125
Tags: Colonial Legacy (Koloniales Erbe), History Education (historische Bildung), Israel, Palestine (Palästina)