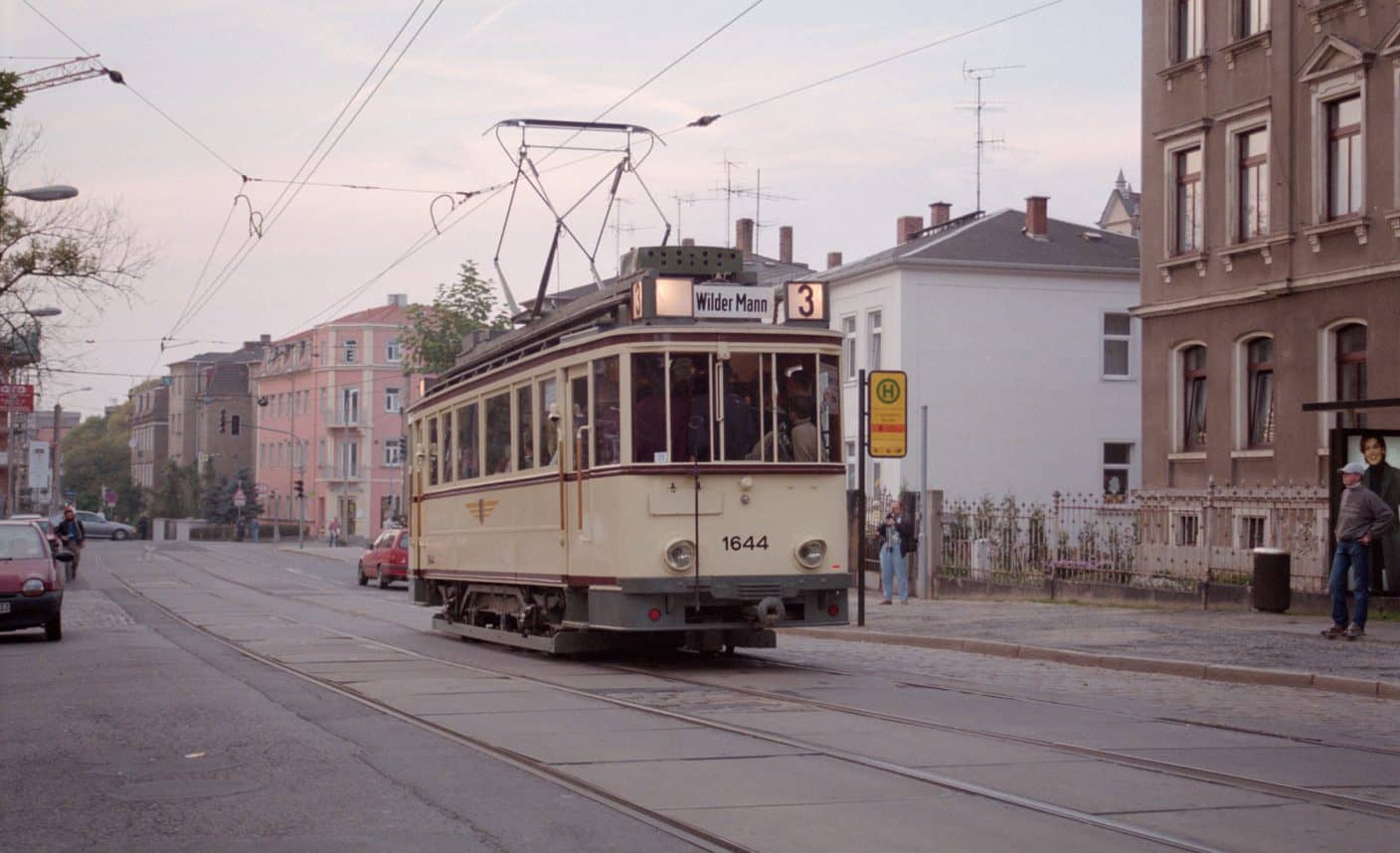 Abstract:
Should history be taught on big scales, ranging over millions or even billions of years, or should it focus on the experiences of small groups or even individuals over centuries, or even minutes? This question might be seen as one of history education's most important trolley problems. Trolley problems highlight how uncomfortable we can be in making ethical decisions that prioritise groups over individuals. In this blog I will show that histories are never written just on one scale, and that using a range of scales in our teaching can help our students to better grapple with the ethics of history.
DOI: dx.doi.org/10.1515/phw-2021-17580
Language: English
Should history be taught on big scales, ranging over millions or even billions of years, or should it focus on the experiences of small groups or even individuals over centuries, or even minutes? This is one of the most important questions we can ask about history education, and to my mind we have not discussed it enough.
What is the History Trolley Problem
Answering this question is not just a matter of thinking about how much teaching time has been allocated, the developmental stages of the students, the availability of teaching resources, curriculum frameworks and community expectations, although these things matter. I also think it is an important ethical question, and one that we need to bring into sharper focus with our students, colleagues, and the wider community.
To explain this point, I would like us to think about it as a trolley problem. Trolley problems are exercises in thinking through the dilemma of what we might do if we cannot avoid harming one or more people through our choice of actions. They are called trolley problems because one of the most famous scenarios is that of a runaway trolley or tram that will kill five people unless you switch it to another track. If you do switch it, you will kill one person.
Trolley problems highlight just how uncomfortable we can be in making ethical decisions that prioritise groups over individuals, particularly if we know those individuals.
Choosing to teach a big history over a little one can make us feel similarly uncomfortable. If we range over 13.8 billion years, for example, will we lose sight of the stories, hopes and aspirations of individuals? Will we lose sight of the harms that individuals experienced in times of mass murder or genocide? Will we fail to learn from those episodes if we do not see the hurts and harms people enact upon one another at close range. Conversely, will we lack for exemplars?
Asking questions like these highlights the ethical value people place on histories. On this view, histories are not just important because of the evidence or the arguments they offer. They might be thought of as opportunities to think about what is good, fair, and just without actually acting in ways that might harm people. Think of them as being akin to car advertisements made under controlled driving conditions, with the appropriate warning label 'do not try this at home'.
Ethics in Time and Space
This should not surprise us, because the connection between histories and ethics is ancient. This is not accidental. Aristotle, to take just one influential example, encouraged a practical view of ethics through time and over space in both Nicomachean Ethics and Eudemian Ethics. Aristotle saw ethics as inexact because there is no simple relationship between good acts and a good life. He did identify virtues that he saw as key to living a good life, but he did not see living them as a simple matter. He cites the examples of wealth fuelling misery and of courage costing you your life.[1] To put it in everyday terms, ethics is not a matter of a checklist or a tick box activity that we can follow without thinking, or without taking responsibility. Consequently, he considered navigation to any virtue as an imprecise act, like navigating your trolley out of a dark tunnel by veering from one side to another (Nicomachean Ethics 1904b).
He also saw big goods as made up from little ones, and that big goods were better than little ones. He was thus interested in the virtues of societies as well as of individuals. If you assume that people do not always get it right when they act, and that big goods are better than little ones, it makes sense to look over time and space to see the virtues and vices at play.
Micro and / or Macro?
History makers around the world range over both time and space. Indeed, the oldest forms of history making—oral and written—are of a universal nature. They present an account of how the world makes sense or is connected, via the examination of the ethical principles at play in people's actions.
But it would be a mistake to assume that histories are written on one scale: big or little. If you take a closer look at the works of say, Herodotus, Orosius and David Christian, you will see evidence of them homing in on particular points in time, or places, or even people, to advance their arguments. Universal, world, global and big history, in short, is not all big.[2]
Conversely, microhistories are not all small. Carlo Ginzburg and Claire Judde de Lariviere do look in detail at the actions of Menocchio and the snowball throwers of Murano in early modern Europe.[3] But they also comment on more general ideas of heresy and belief, and on the idea of a social contract in that early modern European world. They switch scales.
Scale- and Insight-Switching
When you home in, you see one thing; when you scale up, you see something else. The small is not necessarily more fine grained than the big, and one is not evidently better than the other. Read Claire Judde de Lariviere and you gain and understanding of how groups can keep or break promises with one another. Read David Christian and you realise that we might have become planetary energy managers without even fully realising it. The first reminds us that ethics is always a matter of acting with other people; the latter that our actions can harm or hurt non-human entities.
History makers are often adept scale switchers. They leap over times, slow down, zoom in and zoom out at again. This does not only make for interesting listening and hearing. It reinforces, over and over again, that ethics is not precise, simple, or of someone else's making. The trolleys of history making are many, nimble, stoppable, and powerful in helping us to think about the good, the fair, and the just.
History teachers can also be adept scale switchers, and indeed, many are. This stems from their care for their students and their recognition that histories are often more about the worlds we wish to make than the worlds that have been experienced. They are as adept as magicians, and I think it timely that we celebrate their, and history makers', ethical virtuosity.
_____________________
Further Reading
Kamm, Frances. The Trolley Problem Mysteries. Oxford: Oxford University Press, 2015.
Hughes-Warrington, Marnie, David Christian, and Merry Wiesner-Hanks. "The Big and the Small of It: A Conversation on the Scales of History between David Christian, Merry Wiesner-Hanks and Marnie Hughes-Warrington." Rethinking History 23, no. 4 (October 2, 2019): 520–32. https://doi.org/10.1080/13642529.2019.1656925.
Magnússon, Sigurður Gylfi, and István M. Szijártó. What Is Microhistory? Theory and Practice By. London & New York: Routledge, 2013
Web Resources
_____________________
[1] Aristotle, Nicomachean Ethics, trans. W.D. Ross, 1994, http://classics.mit.edu/Aristotle/nicomachaen.1.i.html (last accessed 21 February 2021).
[2] David Christian, Origin Story: A Big History of Everything (London: Allen Lane, 2018).
[3] Carlo Ginzburg, The Cheese and the Worms: The Cosmos of a Sixteenth-Century Miller (Baltimore, MA: Johns Hopkins University Press, 2013); Claire Judde de Lariviere, The Revolt of Snowballs: Murano Confronts Venice, 1511 (London & New York: Routledge, 2018).
_____________________
Image Credits
Old Tram 004 © 1998 Olaf1541 CC BY-SA-3.0 via Wikimedia Commons.
Recommended Citation
Hughes-Warrington, Marnie: History's Trolley Problem. In: Public History Weekly 9 (2021) 1, DOI: dx.doi.org/10.1515/phw-2021-17580.
Editorial Responsibility
Copyright (c) 2020 by De Gruyter Oldenbourg and the author, all rights reserved. This work may be copied and redistributed for non-commercial, educational purposes, if permission is granted by the author and usage right holders. For permission please contact the editor-in-chief (see here). All articles are reliably referenced via a DOI, which includes all comments that are considered an integral part of the publication.
The assessments in this article reflect only the perspective of the author. PHW considers itself as a pluralistic debate journal, contributions to discussions are very welcome. Please note our commentary guidelines (https://public-history-weekly.degruyter.com/contribute/).
---
Categories: 9 (2021) 1
DOI: dx.doi.org/10.1515/phw-2021-17580
Tags: Curriculum (Lehrplan), Ethics (Ethik), Speakerscorner, Theory (Theorie)