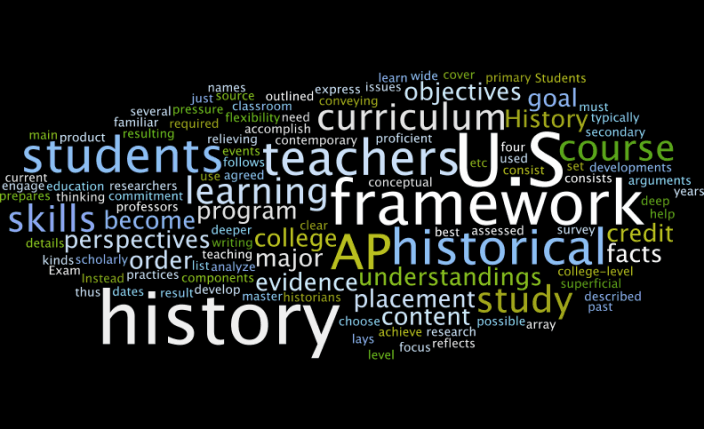 In February, Oklahoma state legislators considered a bill declaring an "emergency" in the U.S. history curriculum. Seeing an immediate threat to "the preservation of the public peace, health and safety," the proposed law prohibited state funds supporting the delivery of the revised Advanced Placement U.S. History course and called for a replacement course.[1] – An emergency! That threatened public health and safety! What was all this about?
A new course on U.S. history
Advanced Placement U.S. History[2]—a course overseen by the College Board[3] and known as APUSH—is intended to offer high school students a college-level experience with history and is one of 30 plus tests offered in the subject-areas across the nation. Students can take a test administered by the College Board at the end of the course and, with a high score, are often eligible for college credits when they enroll in universities.
APUSH was recently revised and 2014-2015…
---
Categories: 3 (2015) 17
DOI: dx.doi.org/10.1515/phw-2015-4059
Tags: Curriculum (Lehrplan), History Politics (Geschichtspolitik), USA