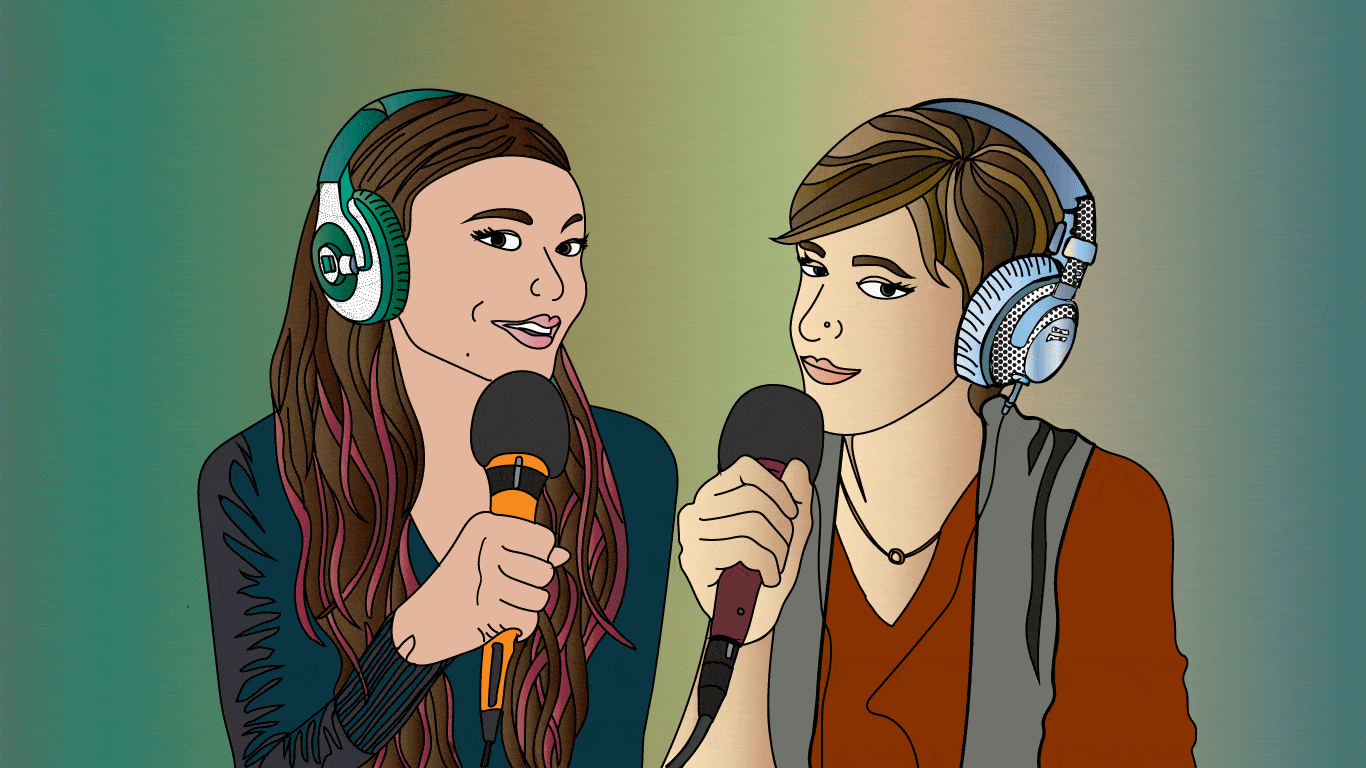 Abstract:
We argue that historians have a duty to push back against the systemic issues that shape our own field and profession and to respond to current crises and problems. Our public history podcast, East Asia for All, initially sought to bring academic knowledge and historical background to East Asian popular culture. Increasingly, however, we also use the podcast to respond to current events and crises, including whitewashing in American media, the rise of fascism in the United States, and the spike in Anti-Asian hate and violence during the COVID-19 pandemic.
DOI: dx.doi.org/10.1515/phw-2021-18600
Language: English
Why should historians respond to crisis? In a field focused on the past, in a larger profession in which publications take years or even decades, how can historians use their work to respond to present-day events and crises, and should they at all? With the ubiquitous rise of instant media response to breaking events, historians can use accessible forms such as podcasting to  speak out on the long histories of injustice and inequity, and also in connecting these inequities to how they shape our world today.
A Call to Activism
What is the duty of a historian? As a scholarly field, we have a complicated relationship with responding in real time to present-day events and crises. "Presentism" is often a criticism lobbed at analyses and theoretical frameworks that may be distorting the past to fit into present categories or concerns; it is also true that all scholars are inevitably and inherently conducting their scholarship from within their historical context, and from the standpoint of their own position within that context.[1] This is an important distinction: as scholars, we have a responsibility to resist flattening the past, but neither should we pretend that we sit outside of time. We agree that it is important to acknowledge our own positions within our context – both academic and world-historical, and we also affirm that conducting scholarship in response to present-day concerns, including crises, is often of vital importance. Present debates can help us see our historical materials in new ways, and identify the pitfalls of previous eras.[2] Within the field of Asian studies, the example of the Committee of Concerned Asian Scholars gives us a particularly useful model. In the late 1960s, in response to the atrocities of the Vietnam War and the US military's violent attempts to force the Vietnamese people to follow the path most suited to US interests, these scholars called on the field to acknowledge the past context of imperialist ideologies that warped Euro-American research on Asia. In doing so, they held themselves, other scholars and their collective work accountable to more anti-imperialist and anti-racist standards.[3] A strong sense of duty to the present called these scholars of Asia to activism.
Public History and Confronting Crisis
The concern of "presentism" for historians is further compounded by a field-wide reluctance to recognize and reward public history and other scholarly efforts whose primary audience is popular, not academic. We contend, however, that engaging with the public is the charge of the historian; indeed, not doing so is a missed opportunity. As graduate students, we created a public history podcast, East Asia for All, in 2017 as a direct response to a series of overlapping crises of the present, including the pollution crisis in China and the censorship of Chai Jing's environmental documentary Under the Dome (2015), and the anti-Asian casting and whitewashing of the live-action Ghost in the Shell (2017). We were particularly motivated by the casting of Scarlett Johannson as Major Motoko Kusanagi in DreamWorks Pictures' Ghost in the Shell, based on a Japanese manga series. The original series explores themes including the body, the nature of consciousness and identity, and humanity's relationship with technology. The American film made efforts at addressing these issues, but especially given the casting of a white American actress as the lead, the film sparked a heated discussion among U.S. viewers of race, culture, and the whitewashing that often occurs when Asian culture is "translated" for an American audience. Whitewashing in 2017 was perhaps not a crisis; whitewashing in American cinema and television has a very long history, but it was nevertheless the most obvious and recent example of white supremacist practices within American media.
As historians of East Asia, we felt compelled to use our knowledge and training to support American audiences in understanding the serious and important nature of this and other instances of whitewashing. Our fourth podcast episode about Ghost in the Shell with Dr. Noriko Aso, professor of modern Japanese history and popular culture at the University of California, Santa Cruz, tackled this topic by historicizing and contextualizing the live-action movie within the larger universe of the Ghost in the Shell media franchise. Many of our other episodes have also responded directly to current events and crises. For example, in 2017, following the inauguration of Donald Trump, we produced a mini episode titled "The F Word: Fascism and Imperial Japan." This episode examined the historical debate over the existence of fascism in Imperial Japan from the context of the debate about whether or not Trumpism is a type of fascism. In 2018, in response to the South Korean Olympics and the Trump-Kim meetings, we produced an episode on the 2014 film The Interview with Dr. Christine Hong of UC Santa Cruz, in which we discussed the continuing repercussions of the Korean War and shifting American perceptions of North Korea and Kim Jong-un, particularly within the context of the diplomatic efforts during the South Korean Olympics.
Linking historical inequities to today is an increasing focal point of our podcast. We have been inspired by work in other fields, such as researchers at the University of Minnesota, who responded to the crises of racism and segregation in Minnesota by creating the crowdsourced "Mapping Prejudice" project,[4] and scholars like Prof. Hannah McGregor who have actively expanded the boundaries of academic scholarship with public-facing projects like the peer-reviewed podcast, Secret Feminist Agenda.[5] Most recently, we produced a special episode, not connected to any particular piece of popular culture, about Anti-Asian hate, racism, and violence in response to the mass shooting in Atlanta on March 16, 2021. That mass killing prompted a heated debate over the racism and misogyny that drove a man to kill eight people, including six Asian women, at spa and massage parlors. We were disappointed by many media accounts, which publicized the shooter's denial of racist motives while failing to give any context that could help the American public better understand this shooting. It must be placed within a long and sad history of Anti-Asian hate, racism, and misogyny, including the fetishization and sexualization of Asian women, particularly within the service industry.
As scholars, we see an important aspect of our profession as the duty to make connections between historical and contemporary white supremacy, and to deny attempts to atomize incidents of misogynist and white supremacist violence and present them as isolated events that could never have been predicted or prevented. As James Baldwin wrote in his 1962 essay about writing, "As Much Truth as One Can Bear," "not everything that is faced can be changed, but nothing can be changed until it is faced."[6]
Ethical Engagement with East Asian Popular Culture and History
For Americans, and especially white Americans, facing the reality of Anti-Asian hatred and racism has been a bewilderingly slow process. As historian Erika Lee has shown, the infamous Page Law (1875) and Chinese Exclusion Act (1882) were in fact the "dominant model" on which our current broken immigration system was created, not a historical anomaly or exception, as some other historians have suggested.[7] Japanese-American internment during WWII is likewise treated as an unfortunate error of the distant past, an attitude no doubt buttressed by the insidious "model minority myth," which holds that Asian Americans have been exemplars of assimilation. As scholars have shown, such ideas can mask differences across a diverse group (especially if speaking of Asian American Pacific Islanders or AAPI); wedge Asian Americans into a "middle man" caught between white and Black Americans; and perpetuate internalized or perceived notions of deficit within those AAPI individuals in an educational setting.[8]
The ongoing COVID-19 pandemic has brought the wide spectrum of Anti-Asian racism into sharp relief for more non-Asian Americans: from the heartbeaking accounts of people of Asian descent experiencing frequent bigotry, to the racially motivated femicides such as those in Atlanta on March 16, 2021, it is clear that Asians and Asian Americans continue to be the focus of white supremacist hatred and violence in the U.S.
Paradoxically, despite this long history of Anti-Asian bigotry and racism, and the violence and terror AAPI individuals have been subjected to during the COVID pandemic, Americans have love affairs with Asian food and popular culture. Much like the widespread popularity of historically Black musical genres (jazz, rap, hip hop, etc.) or ubiquitousness of Mexican cuisine, Americans tend to love the culture but dismiss, or even hate, the people of that culture. Many of us grew up loving Dragonball Z, eating at our local Chinese restaurant, or now load our workout playlists with BTS songs, but we are also often apathetic or even intentionally disengaged from conversations about the material lives and well-being of those cultural creators. In the U.S., this spectrum of apathy or antagonism is exacerbated both by the lack of overall knowledge about Asia and the U.S.-centric bias within which knowledge about Asia is constructed: a hyperfocus on U.S. military interests, anti-communist Cold War narratives, and elite, top-down histories coalesce to form, at best, a general and uncritical ignorance.
Systemic Problems
This ignorance presents a challenge for historians of Asia working with the public; although many historians attempt to counter this skewed and warped knowledge, the field of Asian Studies itself has historically been not only complicit, but an active perpetrator in its circulation. Today, Asian Studies is often depicted as counter to the vast repository of studies on the "West"; by nature of the fact that the subject of study is Asia, it is assumed that Asian Studies is inherently anti-racist or serving underpresented groups. Like academia, Asian Studies as a field is not exempt from the problems of white supremacy and systemic racism. Indeed, its very origins are inextricably tied to the histories and legacies of imperialism which called the field into being. It is for these reasons that we see imperialist apologia from a Harvard professor who called the sexual slaves of WWII-era Japan (euphemistically known as "comfort women") "prostitutes" who were compensated for their sex work.[9] It is also why the fact that a similar system of "brothels, cabarets, and nightclubs to 'comfort'" American servicemen occupying Japan after 1945 is so little discussed in the U.S.[10] In this public sphere, the crucial role of academics could not be clearer: Anti-Asian racism is certainly an issue at an individual level, but it is also the result of larger, systemic problems that require historical context and education.
In confronting crises like Anti-Asian racism in accessible public history forms such as podcasting, historians of Asia must hold ourselves and others accountable to the complicity of our field, as our predecessors of the Committee of Concerned Asian Scholars did. This is the duty of scholars in a field that has been warped by U.S. military, economic, and white supremacist interests. This important work, however, bears potential backlash, which is why it's crucial for non-Asian, white scholars to do their part in this work, including supporting Asian American scholars who are often at the forefront of these conversations and targets of hateful bigotry.[11] Part of recalibrating our focus is also to look around and ask ourselves who the producers of knowledge are in the field. Indeed, a number of new discussions and projects[12] also question this precise weakness; namely, that "a legacy of Orientalism through a white male gaze" dominates our understanding of Asia and in particular excludes Black voices.[13] Historians who engage the public can and should share this critical knowledge widely, connecting many who feel disconnected from academia to a more rich and nuanced understanding. From these multiple crises—the pandemic, Anti-Asian and Anti-Black racisms—we can build a more ethical, more inclusive production of knowledge on Asia's cultures, diasporas, and histories.
_____________________
Further Reading
Web Resources
_____________________
[1] Harding, Sandra. Is Science Multicultural? Postcolonialisms, Feminisms, and Epistemologies. Bloomington: Indiana University Press, 1998.
[2] Stanley, Amy. "Writing the History of Sexual Assault in the Age of #MeToo." Perspectives on History: The Newsmagazine of the American Historical Association, September 24, 2018. https://www.historians.org/publications-and-directories/perspectives-on-history/november-2018/writing-the-history-of-sexual-assault-in-the-age-of-metoo.
[3] "Founding Statement of the Committee of Concerned Asian Scholars," March 30, 1969, Boston, MA. https://static1.squarespace.com/static/5c0802b3f2e6b110195c3d20/t/600b3c4c7bab181468e7d367/1611349068795/Founding%2BStatement%2Bof%2Bthe%2BCommittee%2Bof%2BConcerned%2BAsian%2BScholars.pdf
[4] University of Minnesota. "Mapping Prejudice." Accessed May 31, 2021. https://mappingprejudice.umn.edu/index.html.
[5] McGregor, Hannah. "Secret Feminist Agenda." Accessed June 4, 2021. https://secretfeministagenda.com/.
[6] Baldwin, James. "As Much Truth as One Can Bear." New York Times Book Review. January 4, 1962, sec. 7.
[7] Erika Lee, "The Chinese Are Coming. How Can We Stop Them?: Chinese Exclusion and the Origins of American Gatekeeping," in Asian American Studies Now, ed. Jean Yu-wen Shen Wu and Thomas C. Chen, A Critical Reader (Rutgers University Press, 2010), 149.
[8] Pan Wang, "Struggle with Multiple Pandemics: Women, the Elderly and Asian Ethnic Minorities during the COVID-19 Pandemic," PORTAL Journal of Multidisciplinary International Studies 17, no. 1–2 (December 18, 2020), https://doi.org/10.5130/pjmis.v17i1-2.7400; OiYan Poon et al., "A Critical Review of the Model Minority Myth in Selected Literature on Asian Americans and Pacific Islanders in Higher Education," Review of Educational Research 86, no. 2 (2016): 469–502; Samuel D. Museus and Julie J. Park, "The Continuing Significance of Racism in the Lives of Asian American College Students," Journal of College Student Development 56, no. 6 (September 2015): 551–69.
[9] Amy Stanley et al., "'Contracting for Sex in the Pacific War': The Case for Retraction on Grounds of Academic Misconduct," The Asia-Pacific Journal, Japan Focus, 19, no. 5 (March 1, 2021): 1-28.
[10] Robert Kramm, "Sexual Violence, Masculinity, and Agency in Post-Surrender Japan, 1945," Journal of Women's History 31, no. 1 (Spring 2019): 62–85.
[11] "R/AskHistorians – The Atlanta-Area Murders Were Racially Motivated: A Short History of Anti-Asian Racism in North America," reddit, accessed May 29, 2021, https://www.reddit.com/r/AskHistorians/comments/m9bmbq/the_atlantaarea_murders_were_racially_motivated_a/; Lisa Baer-Tsarfati 🖖🎓🐈, "It's Been a While since I've Been on the Ol' Twitter, but Things Have Finally Calmed down Enough That I Feel Able to Be on This Space Again. That Said, I Do Want to Acknowledge the Reason for My Absence and to Address It Directly. 1/11," Tweet, @baersafari (blog), April 12, 2021, https://twitter.com/baersafari/status/1381599006246199298.
[12] "Asian Studies and Black Lives Matter," Association for Asian Studies, accessed May 29, 2021, https://www.asianstudies.org/jobs-professional-resources/aas-digital-dialogues/asian-studies-and-black-lives-matter/; "Black Voices on Greater China (@blkvoiceonchina) / Twitter," Twitter, accessed May 29, 2021, https://twitter.com/blkvoiceonchina; "Call for Papers: 'Who Is the Asianist?' The Politics of Representation in Asian Studies," Association for Asian Studies, May 13, 2021, https://www.asianstudies.org/call-for-papers-who-is-the-asianist-the-politics-of-representation-in-asian-studies/.
[13] Kori Cooper and Lausan Collective, "Why China Studies Needs Black Scholars," Lausan (blog), February 28, 2021, https://lausan.hk/2021/why-china-studies-needs-black-scholars/.

_____________________
Image Credits
The authors © 2021, all rights reserved.
Recommended Citation
Montgomery, Stephanie, Melissa Brzycki: Past & Presentism: Podcasting as Historical Work. In: Public History Weekly 9 (2021) 6, DOI: dx.doi.org/10.1515/phw-2021-18600.
Editorial Responsibility
Copyright © 2021 by De Gruyter Oldenbourg and the author, all rights reserved. This work may be copied and redistributed for non-commercial, educational purposes, if permission is granted by the author and usage right holders. For permission please contact the editor-in-chief (see here). All articles are reliably referenced via a DOI, which includes all comments that are considered an integral part of the publication.
The assessments in this article reflect only the perspective of the author. PHW considers itself as a pluralistic debate journal, contributions to discussions are very welcome. Please note our commentary guidelines (https://public-history-weekly.degruyter.com/contribute/).
---
Categories: 9 (2021) 6
DOI: dx.doi.org/10.1515/phw-2021-18600
Tags: Asia (Asien), Podcasts, Racism (Rassismus), Transculturality