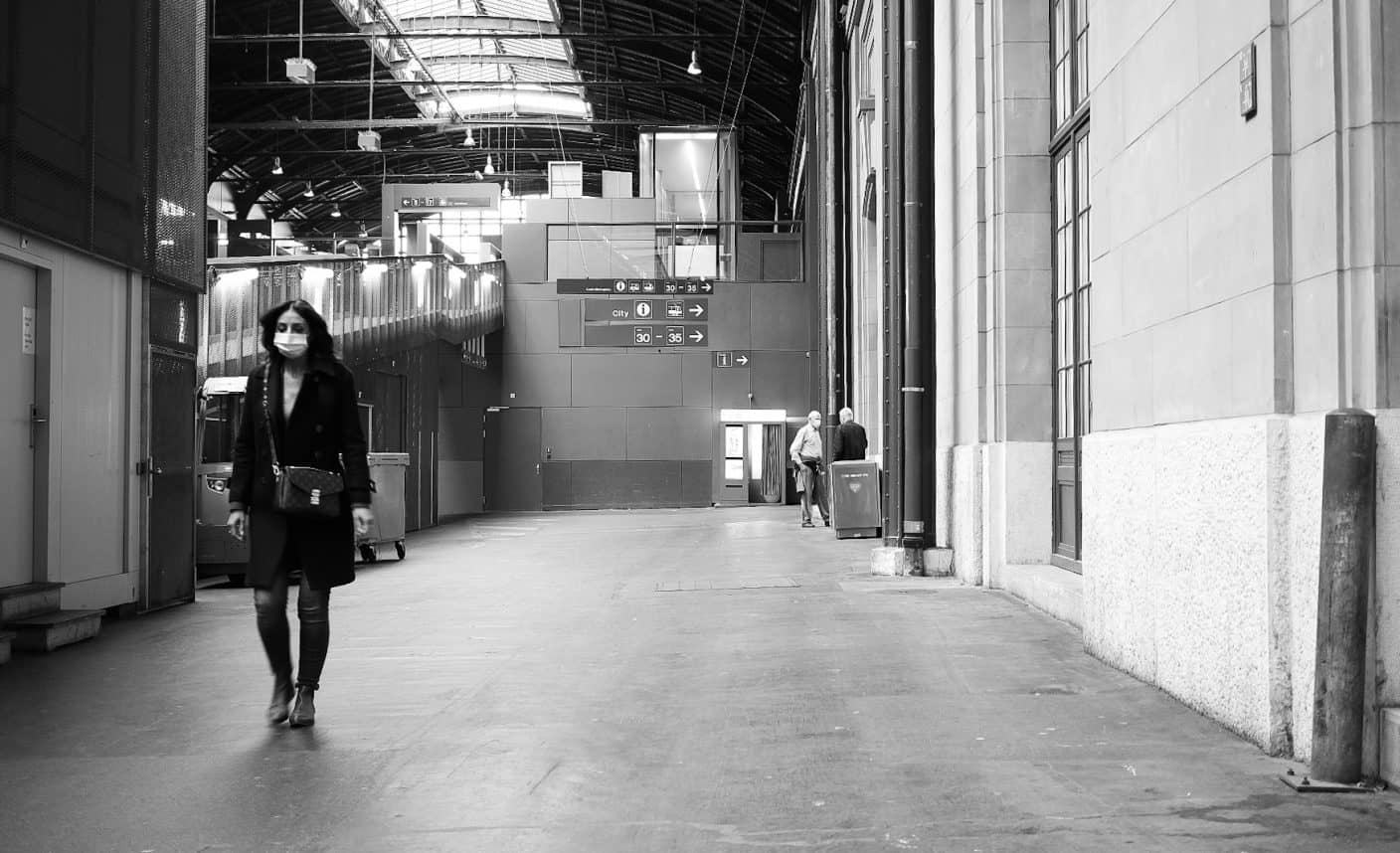 Abstract:
Shortly after going into lockdown, museums from around the world urged the public to document the COVID 19 pandemic and share it with the institution. In this contribution, 'Corona virus heritage collections' as a phenomenon are linked to Francois Hartog's work on presentism. Based on interviews with several Dutch curators, and an exploration of Corona collections from multiple countries published online, it is argued that the value of these collections lies primarily in the present – for the public as a way to act in uncertain times, and a way for institutions to increase their societal relevance.
DOI: dx.doi.org/10.1515/phw-2021-18601
Language: English
In the wake of the COVID-19 pandemic, a worldwide collecting-fever emerged. In the first few weeks after going into lockdown, museums from around the world urged the public to document the pandemic and share their photos, videos, documents and objects with the institution.[1] So, while the hospitals became overcrowded with Covid 19 patients, researchers desperately tried to develop a vaccine, and people heavily struggled with the impact of the lockdowns – while, in other words, the event itself was still unfolding – we already looked upon it as history, through future eyes. In this contribution, Corona collections as a phenomenon are linked to Francois Hartog's work on presentism. After the terrorist attacks on the Twin Towers in New York in 2001, the local historical society called on the public to send in any item that documented the impact of 9/11 on the New Yorkers.[2] 'History responds' was the name of that campaign. Now, after the outbreak of the Covid-19 pandemic, the multiple Corona collections indicate that 'history responds' again. But is it history yet?
Acceleration of Memory
The French historian François Hartog argued that, since the 1960s, a new sense of historical consciousness has emerged, which he has called the 'presentist regime of historicity': a form of historical consciousness centered on the present, rather than the past or the future. The present, says Hartog, is 'massive, overwhelming, and ubiquitous.' It has no future horizon older than itself, and passes before it fully takes place.[3] This presentist regime of historicity is characterized by, firstly, a 'museified gaze' towards the environment, in which everything seems valuable to preserve.[4] This gaze is focused on the world around us, on the here and now, and is reinforced by a second characteristic of the presentist historical consciousness, namely a feeling of an 'acceleration of memory': an acceleration of the present itself, that, through past and future, continuously refers to itself.[5] In other words, not the past, but the present is commemorated and preserved, because it is considered important to the present, and needs to be done before it's too late and the traces of the present will be lost.
Major historical events intensify the acceleration of memory. Hartog saw this happening before his eyes when he was in Berlin in the early 1990s: The former Berlin Wall was almost simultaneously demolished, sold as a souvenir, and preserved as heritage – a prime example of the acceleration of memory, set in motion by an experience of rupture caused by the end of the Cold War and the German unification. Likewise, after 9/11, the New York Historical Society called on the public to document the present as heritage for the future. The rapid preservation of the Corona pandemic amidst unfolding events is the most recent example of this 'acceleration' or expansion of the present towards the horizon of the future. It is a response to the rupture that Corona has caused, in which daily routines and other self-evident aspects of life suddenly became unsettled. The present is seen as an exceptional, 'historical' time, which already seems to be viewed with future eyes. But the eyes of whom? And what do they see?
Democratic Collections
The pandemic seemed the perfect occasion for institutions to hook up with or intensify existing practices regarding heritage as community work. Since the 1990s, museums increasingly focus on their audiences and strive for social cohesion, partly caused by a more democratic conception of heritage.[6] This centralization of the public coincides with a stronger focus on the present. After all, in the midst of the here and now, it is easier to determine what is meaningful to the wider community, which is sometimes quite elusive for institutions. The question is which communities the Corona collections actually represent. Who's museified gaze are we talking about?
Interviews with initiators of several Dutch Corona heritage collections point out that they do not make any selections; all submissions automatically belong to the collection. Nonetheless, curators actively supplement their collections. The curators of Coronacollectie.nl, for instance, an initiative of two Dutch entrepreneurs in the heritage field, particularly look for critical voices regarding the governmental measures to contain the pandemic , because these are underrepresented in the collection, says one of them. Moreover, not only the content of the collection, but also the description of the collection items is determined by the public. In this way, not only the photos and videos, but also their significance for the people in question have been documented.
Not Representative
The corona collections are thus 'democratic collections,' you could say, with the public determining what belongs to them, and which are supplemented from the perspective of the heritage experts. But does this make these collections representative – in terms of population groups, age categories, and position in society, places and experiences?
Much depends on the channels and networks through which the institutions recruit. Existing liaisons with community organizations and fellow cultural institutions, as some museums have been building up in the past two decades, seem especially important. Precisely because of this intensive and long-term cooperation, and the familiarity and reputation of the museum that has been built up with great effort, it gains access to experiences that it would easily miss when just sending out a call for digital material through traditional or social media, which is common.
However, it is undeniably true that not everyone finds his/her way to an archival institution or museum, or is at all concerned with the heritage for the future. Many people were in survival mode, either physically or economically, and were not going to post any videos of that on social media. Paradoxically therefore, the Corona-collections seem to be hardly about illness. Where the official, institutional communication about Corona is dominated  by medical experts and numbers (tests, infections, hospital admissions, intensive care patients, and deaths), the experiences of patients and relatives are ironically underrepresented in the collections. The same goes for people who suffered from the economic impact of the Corona crisis. Thus, as some scholars have rightly pointed out, the very same social inequities that hampered our ability to fight COVID-19, may  determine whose lives will be remembered.[7]
Local, National, Universal?
An exploratory virtual tour along the Corona-collections in multiple countries reveals  another paradox: under the guise of local distinctiveness, strongly similar, overlapping – if not interchangeable – Corona collections seem to have emerged worldwide, with face masks, sidewalk chalk drawings, empty streets, closed cafes, colored post-its on windows, one-and-a-half meter warnings, improvised remote meetings, and all kinds of images and situations that are familiar to almost everyone and that characterize current times.
The acquisition specialists from the Rotterdam City Archives with whom I spoke for this contribution only partially confirm this paradox. Of course, there will be quite a bit of overlap with other collections, but according to them, the focus is clearly on Rotterdam and, although to a lesser extent, on surrounding municipalities. Empty streets yes, just like elsewhere, but Rotterdam streets.
Ultimately, it is the subjectivity that seems to give the collections their distinctiveness. In a blog of a New Zealand heritage organization about one year of Covid-19, that idea is beautifully expressed: 'Experiencing a lockdown has become a collective global experience, but our personal stories, photographs, diary entries, objects, social media posts, blogs, videos, artworks and memories that encapsulate this experience are uniquely our own.'[8] It is the community of collectors and collection audiences who recognizes and confirms these items as 'theirs', referring to itself through the heritage of the future.[9]
The Corona collections themselves thus seem a means to an end: for the public, a possibility to respond to the powerless-making present, and for institutions to increase their relevance to that audience. If this is true, it is likely that another present will be pursued in the foreseeable future. Does that not make the Corona collections interchangeable with future collections of a museified present? Despite the rhetoric about the 'historic times' with which the institutions called on the public to send in their material, the Corona collections seem all the more about the act of responding as such, and, to a much lesser extent, about history.
_____________________
Further Reading
Hogervorst, Susan, "Corona erfgoed en de gemuseïficeerde blik op het heden." In Nooit meer dansen? De veilige stad in tijden van pandemie, edited by Marieke Winkler, Marijke Malsch and Jan Willem Sap. Den Haag: Boom uitgevers, forthcoming 2021.
Jones, Esyllt W., Shelley Sweeney, Ian Milligan, Greg Bak, and Jo-Anne McCutcheon. Remembering is a form of honouring: preserving the COVID-19 archival record. FACETS 6 (2021): 545-568.
Web Resources
_____________________
[1] See, for example https://amsterdammuseum.nl/tentoonstellingen/corona-de-stad; https://coronarchiv.geschichte.uni-hamburg.de/projector/s/coronarchiv/page/willkommen; https://coronacollectie.nl/; https://natlib.govt.nz/blog/posts/documenting-covid-19-one-year-on; https://sammlung-online.stadtmuseum.de/Home/Index?page=1&q=jetzt&sort=DatumDesc; https://www.museumoflondon.org.uk/discover/museum-for-london-collecting-covid; https://www.wienmuseum.at/de/corona-sammlungsprojekt (last accessed 5 July 2021).
[2] See also https://www.nyhistory.org/history-responds (last accessed 5 July 2021)..
[3] François Hartog, "Time, History and the Writing of History: the Order of Time" in History-Making. The Intellectual and Social Formation of a Discipline, ed. Rolf Thorstendahl and Irmline Veit-Brause (Stockholm: Kungl. Vitterhets Historie och Antikvitets Akademien, 1996), 109.
[4] François Hartog, "Time and Heritage," Museum International 57, no. 3 (2005): 14; François Hartog, Presentism and Regimes of Historicity: Experiences of Time, transl. S. Brown (New York: Columbia University Press, 2015).
[5]  Hartog, "Time and Heritage", 16. See also Terrence Holden, "Hartog, Koselleck, and Ricoeur: historical anthropology and the crisis of the present," History and Theory 58, no. 3 (September 2019),  389. DOI 10.1111/hith.12123.
[6] Silke Arnold-de-Simine, Mediating memory in the museum: trauma, empathy, nostalgia (Basingstoke, UK: Palgrave Macmillan, 2013), 7-8.
[7] Esyllt W. Jones, Shelley Sweeney, Ian Milligan, Greg Bak, and Jo-Anne McCutcheon, "Remembering is a form of honouring: preserving the COVID-19 archival record," FACETS 6 (2021): 546;  Anna Sexton, "Covid-19 Collecting: Is Ethics at the Table?" The Public Historian 43, no. 2 (May 2021) 103–113.
[8] https://natlib.govt.nz/blog/posts/documenting-covid-19-one-year-on (last accessed 5 July 2021).
[9] Susan Hogervorst, "Corona erfgoed en de gemuseïficeerde blik op het heden" in Nooit meer dansen? De veilige stad in tijden van pandemie, ed. Marieke Winkler, Marijke Malsch and Jan Willem Sap (Den Haag: Boom uitgevers, forthcoming 2021).

_____________________
Image Credits
Corona © 2020 Transformer18 CC BY-ND 2.0 via flickr.
Recommended Citation
Hogervorst, Susan: Corona Heritage and the Omnipresence of the Present. In: Public History Weekly 9 (2021) 6, DOI: dx.doi.org/10.1515/phw-2021-18601.
Editorial Responsibility
Copyright © 2021 by De Gruyter Oldenbourg and the author, all rights reserved. This work may be copied and redistributed for non-commercial, educational purposes, if permission is granted by the author and usage right holders. For permission please contact the editor-in-chief (see here). All articles are reliably referenced via a DOI, which includes all comments that are considered an integral part of the publication.
The assessments in this article reflect only the perspective of the author. PHW considers itself as a pluralistic debate journal, contributions to discussions are very welcome. Please note our commentary guidelines (https://public-history-weekly.degruyter.com/contribute/).
---
Categories: 9 (2021) 6
DOI: dx.doi.org/10.1515/phw-2021-18601
Tags: Archives (Archiv), Corona / Covid-19, Cultural Heritage (Kulturerbe), Museum