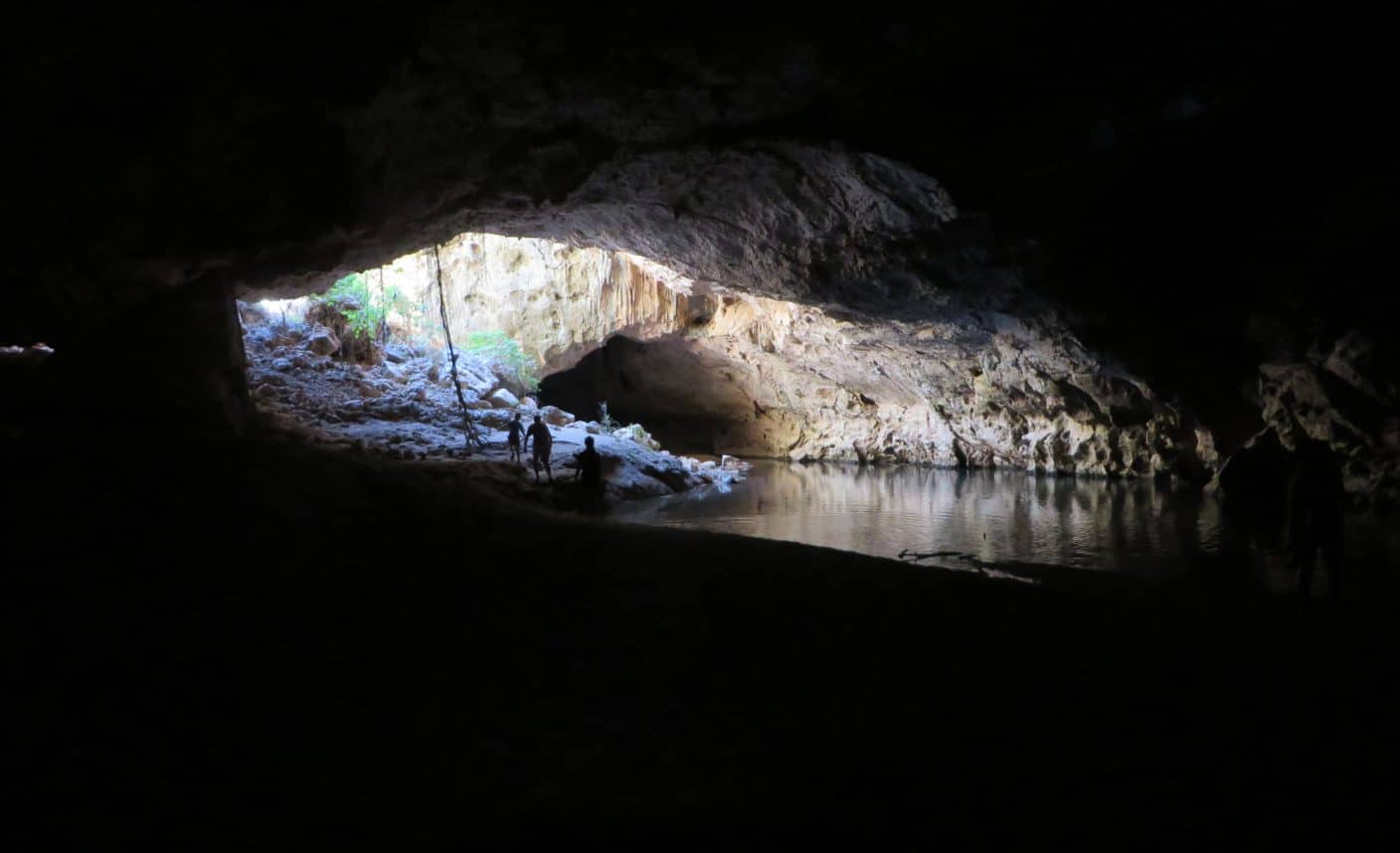 Abstract:
In Western Australia, a diverse range of public history audiences engage with the past. Through community organisations, government programs, and heritage initiatives, the state's distinctive history and culture are brought to life. Here we review key developments, from the 1970s when popular interest drove increased interest in the past, initially focused on 'pioneer' or settler heritage, and from the 1980s driven especially by Indigenous advocacy and growing acknowledgement of more troubling aspects of the colonial past such as frontier violence.
DOI: dx.doi.org/10.1515/phw-2021-18713
Languages: English
History plays a rich role beyond academia in Western Australia, the continent's 'Western third'. Today, diverse audiences concerned with history are served by a range of formats, some uniquely linked to the state's distinctive history, environments, and culture.
Local Entities
Key organisations include including the Royal Western Australian Historical Society, the National Trust of Australia (WA), Family History WA, the WA History Council, the Oral History Association (WA), Heritage Council WA and many local entities, from the University of Western Australia's Centre for WA History to suburban and regional historical societies and small museums around the State.
The 1970s saw a tremendous upsurge in popular interest in local and regional history, fostered both by government and heritage bodies such as the National Trust. A unique project was mounted aiming to produce a Biographical Register of all Western Australians to 1914. The oral history program expanded at the Battye Library, capturing the voices of everyday people and providing a glimpse into the memories and folklore of Western Australians. The Oral History Association of WA formed in 1978, followed the following year by the WA Genealogical Society. WAM began opening regional branches in 1968 at Kalgoorlie, and later also Albany, Geraldton and Fremantle. Through the 1970s WAM also ran a program to provide expert advice for the establishment of municipal museums, prompting the establishment of museums at York, Claremont, Cunderdin, Wongan Hills, Geraldton, Yalgoo, Armadale and Esperance. Social history gained momentum, and during the 1970s a new focus on Aboriginal history and relations with colonists emerged, including work by anthropologists and archaeologists based at WAM. The 1979 Sesquicentenary of colonisation stimulated an increased historical awareness, expressed through 'pioneer' family reunions, publication of local histories and a state-commissioned 14 volume series of thematic studies covering a wide range of topics. Hotham Valley Railway commenced as a tourist line in 1977, six years after the last commercial steam engine in WA was retired. Yarloop Railway Workshops closed in 1978 and were taken over by the community to be converted into a rail museum.
Controversial Impact
By the 1980s more controversial aspects of their history were making an impact on the public, as revisionist histories challenged the popular celebration of WA's 'pioneer' origins.[1] The State's troubled colonial past – as elsewhere across the continent – was characterised by violence between colonists and First Nations peoples, and remains contested. An intriguing response has been the phenomenon of 'dialogical' monuments, where memorials commemorating colonists', Euro-centric perspectives have been supplemented and challenged by later additions: at Cossack, a former pearling centre in the north-western Pilbara region, a sign which celebrates the industry has been challenged by the addition of interpretation expressing the Indigenous perspective on this history of labour exploitation and discrimination.[2] Similarly, a 1913 public memorial in Fremantle, memorialising colonial explorers who died as part of Aboriginal resistance to colonisation, was supplemented in 1994 by a second plaque challenging the colonial perspective and acknowledging Aboriginal people killed in frontier wars.[3] Noongar people have strongly asserted the significance of frontier violence, such as the Pinjarra Massacre of 1834; likewise the Kukenarup massacre memorial near Ravensthorpe was established by the local historical society in 2015 after they were approached by Noongar descendants of the survivors. At Dimalurru/ Tunnel Creek in the Kimberley, interpretation of the history of resistance led by Jandamarra, known as the Bunuba wars, is now on display.[4]
Today, an active branch of the Professional Historians' Association (PHAWA) supports members undertake commissioned histories for a range of clients, including State and local government agencies, not-for-profit organisations, community history societies, the National Trust WA, private businesses, churches, museums and various heritage property owners. Historians frequently work within multidisciplinary teams alongside specialists such as curators, graphic designers, media officers, architects, town planners and archaeologists. Many current PHAWA members work within the heritage industry, often sub-contracting to architects, with the actual clients generally being property owners. Heritage work ranges from brief historical sketches supporting planning application to comprehensive thematic studies of whole areas of WA history, but is fundamentally place-based. Members of PHAWA include historians who work in salaried positions rather than on commission, primarily in government, at State or local level, and often linked to heritage, museums or libraries. Notably, Dôme cafés and coffee has an historian on staff as part of their program of adapting heritage buildings for coffee shops and boutique hotels.
Innovative Programs
In 2020 the Western Australian Museum Perth site re-opened after a major redevelopment, and was re-named WA Museum Boola Bardip, meaning 'many stories' in Noongar language – acknowledging the First Peoples and aiming to represent the shared history of all Western Australians. The State Library of Western Australia and the State Records Office of Western Australia, which share a single building, play an important role in fostering historical consciousness and research across the state, including through its staff. Innovative programs aiming to return collections to Aboriginal communities are breathing new life into collections and into public history in this State. The State Library's Storylines program provides a digital access and engagement platform, returning digitised collections to Aboriginal families and communities and re-describing collections from the perspective of Aboriginal people. New collections have come to light through this form of public history work, such as the highly significant Mavis Phillips (nee Walley) Collection, as well as new understanding of known collections. The Heritage Council of WA, supported by the Heritage Services branch of the Department of Planning Lands & Heritage, administers the State Register of Heritage Places, including management of world heritage listed Fremantle Prison, and contributes to protecting and promoting history and heritage across the State.
The National Trust of Western Australia (established in 1960), works to raise understanding of the state's past through the conservation and interpretation of the heritage places it manages, through education and learning programs, and through community consultation and engagement. For example, the Trust also manages the Golden Pipeline Heritage Trail which runs from Mundaring Weir east of Perth inland to Kalgoorlie-Boulder, commemorating the great Goldfields Water Supply Scheme: in 1896, following the struggle for water in Coolgardie and the Kalgoorlie-Boulder region, Premier Forrest introduced a scheme to build a 500km pipeline from a dam on the Helena River near Mundaring. During the 1950s a significant collaboration between UWA historians and the state government established that C.Y. O'Connor initiated the project, and saw it to completion, and an annual named lecture in his honour continues to be hosted by the Trust.
Multifocal
WA has a distinctive tradition of institutionally-commissioned histories, which complements the historiographical tendency to localise, through producing political, economic or settler histories reflecting larger 'Australian' themes, but focusing on WA. In 2014, for example, the WA company Wesfarmers celebrated its centenary, including a major history of the company, The People's Story 1914-2014 by Peter Thomson, a free concert in rural Northam by the West Australian Symphony Orchestra and the West Australian Opera, and a gala Annual General Meeting. UWA Press, Fremantle Press and Magabala Books all publish Western Australian histories, the latter focussed on Aboriginal history and culture.
Popular forms of history-making are represented on social media platforms such as the Facebook groups 'Lost Perth', 'Lost Albany' and 'Lost Broome', which share images and memories from recent decades, playing to a widespread nostalgic sensibility.  Both the State Library and State Archives regularly post historical insights from their collections via Facebook. Many listen to both the ABC 720 Perth radio segment 'History Repeated' which features State Library and State Records Office historical collections and shares stories about WA history, as well as 6PR's long-running and popular Sunday night 'Remember When' program.
In 2016, Noongar traditional owners of the State's South West agreed to the largest Indigenous Native Title land settlement in the nation, prompting extensive research into Indigenous history and culture. Important linguistic reclamation and revitalisation work has been undertaken, led by Noongar scholars such as Kim Scott and Clint Bracknell. However, during the 'History Wars' of the turn of the millennium, for example, Rob Moran's 1999 Massacre Myth alleged the 1926 Forrest River Massacre in the Kimberley never happened. Indigenous and professional expressions of public history which assert Aboriginal experience continue to be contested in less formal forums, including social media.
_____________________
Further Reading
Bolton, Geoffrey. A Fine Country to Starve in. University of Western Australia Press in association with Edith Cowan University, Perth 1972.
Witcomb, Andrea, and Kate Gregory. From the Barracks to the Burrup: the National Trust in Western Australia. University of New South Wales: Sydney 2010.
Web Resources
_____________________
[1] For example, Tom Stannage's The People of Perth (1979) developed a more nuanced understanding of the State's past that attended to issues such as class and race relations.
[2] Kate Gregory and Alistair Paterson, 'Commemorating the colonial Pilbara: beyond memorials into difficult history', National Identities April 2015, New York: Routledge.
[3] https://cofremantle.wordpress.com/2017/08/27/freos-explorers-monument-shows-a-way-forward-on-statue-debate/; https://www.abc.net.au/radio/perth/programs/drive/statues-truth-telling-perth/12337446 (last accessed 14 September 2021).
[4] http://www.ravensthorpehistory.org.au/documents/kuke.html (last accessed 14 September 2021).
_____________________
Image Credits
 © 2021 The Author.
Recommended Citation
Lydon, Jane, Clare Menck, Kate Gregory: Public History in Western Australia. In: Public History Weekly 9 (2021) 7, DOI: dx.doi.org/10.1515/phw-2021-18713.
Editorial Responsibility
Copyright © 2021 by De Gruyter Oldenbourg and the author, all rights reserved. This work may be copied and redistributed for non-commercial, educational purposes, if permission is granted by the author and usage right holders. For permission please contact the editor-in-chief (see here). All articles are reliably referenced via a DOI, which includes all comments that are considered an integral part of the publication.
The assessments in this article reflect only the perspective of the author. PHW considers itself as a pluralistic debate journal, contributions to discussions are very welcome. Please note our commentary guidelines (https://public-history-weekly.degruyter.com/contribute/).
---
Categories: 9 (2021) 7
DOI: dx.doi.org/10.1515/phw-2021-18713
Tags: Australia (Australien), Collaboration, Indigenous Peoples (Indigene Völker), Postcolonial Perspectives