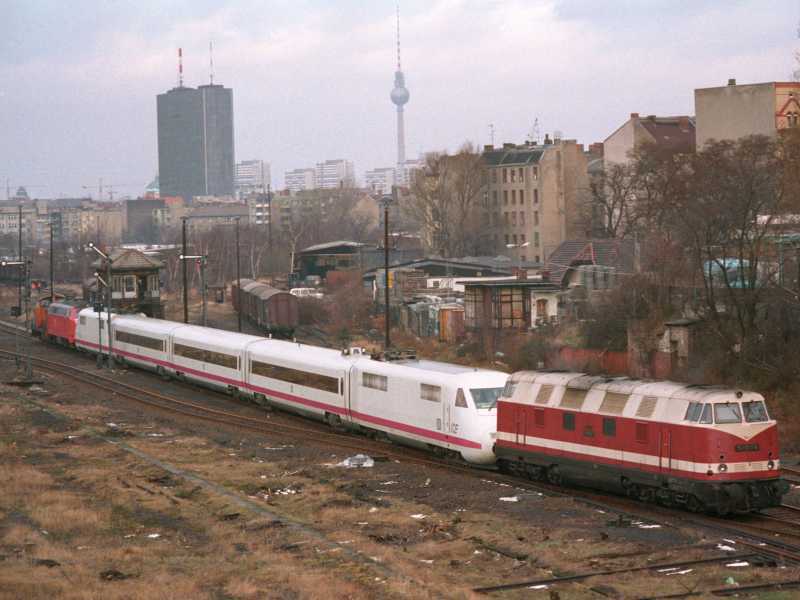 Abstract: What to do if the brilliant idea for a contribution to Public History Weekly doesn't want to materialise? Well, I suppose a few loose thoughts about the sense, purpose and necessity of public history are an option. And could there be a better day than November 9th? The only window to write this piece was a long train ride that day.
DOI: dx.doi.org/10.1515/phw-2018-13085.
Languages: English, Deutsch
What to do if the brilliant idea for a contribution to Public History Weekly doesn't want to materialise? Well, I suppose a few loose thoughts about the sense, purpose and necessity of public history are an option. And could there be a better day than November 9th? The only window to write this piece was a long train ride that day.
 "A Fateful Day for Germans"
I only remembered that it was not just any other day when I opened the newspaper on the train. Featuring prominently on the cover of the Frankfurter Allgemeine Zeitung was a picture of Hanover synagogue, standing ablaze in 1938 after being torched by the Nazis. Headlining the Süddeutsche Zeitung was a photograph of revolutionaries crowding the streets on 9 November 1918.
November 9th — seriously? Do I really mean to explain why public history might be important — on such a day, of all days? But there can hardly be a simpler, more obvious date. If I stick with this old, by all accounts, declining cultural technology of reading newspapers, then it would be easy to see, above all on 9 November, what the significance of history is in the public mind.
But precisely that isn't my concern. Thus, I forgo any references to 9 November as a ritualized anniversary, as well as to the proclamation of the Republic in 1918, the pogroms against Jewish communities in 1938 or the fall of the Berlin Wall in 1989. Let me instead search for the other historicizations, the publicly accessible and generally used forms of how we use history as a somewhat self-evident resource to meaningfully shape the world in which we live and which we enliven.
Some History for the Future
Barely any article headlining the Süddeutsche Zeitung (SZ) and Frankfurter Allgemeine Zeitung (FAZ) lacks a reference to historical context. Thus, for instance, yet another verdict in a longer series of banning diesel vehicles is presented as a historical event. For Cologne is the first city with over a million inhabitants required to prevent cars with older diesel engines from entering large parts of the city from April 2019. Even the fact that CSU politician Manfred Weber is set to become the leading candidate of the European People's Party in the European elections in May 2019, and thus has a good chance of becoming the next President of the European Commission, is also historically framed. Weber would be the first German President of the Commission since Walter Hallstein, who served between 1958 and 1967. The German Bundestag, moreover, has adopted a pension package worth billions to guarantee a pension level of at least 48% of the average wage until 2025.
On the international stage, US President Donald Trump has once again indulged his very own political style and removed his Attorney General Jeff Sessions from office with rather unfriendly words. Sessions was not considered capable of standing up to special investigator Robert Mueller, who is investigating possible collusion between Russia and Trump's campaign team. Here, too, historical parallels are drawn, because Richard Nixon had already tried in 1973 to stop the work of special investigator Archibald Cox in the Watergate affair. Nixon had also fired his Attorney General, who was not submissive enough — and finally had to resign.
Refuse Styles, Cold Warriors, Late Phases
The USA is also present in the sports news section. 26-year-old American Fabiano Caruana is competing against Norwegian title holder Magnus Carlsen in the World Chess Championship, making him the first American since the legendary and enigmatic Bobby Fischer, who was supposed to win the Cold War for the Americans on the 64 squares of the chessboard against the Russian Boris Spasskij in 1972.
Once again, the arts and culture section of the SZ is featuring an experimental house, this time one built near Zurich on the campus of the Swiss Federal Laboratories for Materials Testing and Research and that partly consists of "recyclates," i.e. materials that have been disposed of at least once after use. Werner Sobek, the Stuttgart architect's office, which designed this "Urban Mining & Recycling" living space, objects to the expression "garbage house," which has become the subject of heated debate. More importantly, however, Gerhard Matzig, the article's author, reflects on the architectural-historical classification of this construction method: After Gothic stone and modern steel, the present will probably go down in architectural history with the compost heap as a contemporary building typology. So will Romanesque, Renaissance, Baroque, Historism, Modernism and Postmodernism be followed by — the garbage style?
The economics section of the FAZ, on the other hand, is contemplating the end — the end of German economic growth, which has lasted a decade. The economy has had its best time, growth is weakening, tax revenues are falling — and the "late phase of an upswing" is already common parlance in the language of economic epochs.
The Martian's View
So far, so self-evident. These forms of describing the world, far removed from any jubilee events, are our "daily bread", our staff of life. And precisely for this reason they deserve increased attention.
For on a very fundamental level, such everyday ways of using and describing history reveal how inevitable dealing with history in the public sphere is. If the famous and often-summoned Martian were to actually appear among us, he would have to realize that we exist in a self-made mode of reality consisting of historicizations of varying complexity and diverging depth of focus. This Martian might be surprised at the fact that the historicizing cultures to be found on earth repeatedly have recourse to historical procedures in order to understand their world, only to discover, at the end of corresponding abrasions, that their world is historically constituted!
Thus, if we take a somewhat alienating look at our news world, and at how we constitute reality, then public history proves to be significant — not merely because it shows us the specific ways (and also possibilities) of using history as a resource and as an argument. As a critical undertaking, public history can also point out ways in which changes in the world may also be contrived through changing history — and that we should above all remain keenly aware of the historical constitution of reality as a practice that is actually alienating and in constant need of explanation.
_____________________
Further Reading
Macho, Thomas. "Der 9. November. Kalender als Chiffren der Macht." Merkur 54 (2000): 231-242.
Lücke, Martin, and Irmgard Zündorf. Einführung in die Public History. Göttingen: Vandenhoeck & Ruprecht, 2018.
Web Resources
_____________________
Image Credits
ICE-V Berlin Anhalter Güterbahnhof © 2018 Thomas Sinnig, CC BY-SA 3.0 via Wikimedia Commons.
Recommended Citation
Landwehr, Achim: Why Public History? In: Public History Weekly 6 (2018) 39, DOI: dx.doi.org/10.1515/phw-2018-13085.
Was ist zu tun, wenn sich die zündende Idee für einen Beirag für Public History Weekly nicht einstellen will? Richtig, man versucht es mit ein paar lockeren Gedanken über Sinn, Zweck und Notwendigkeit von Public History. Und könnte es dafür einen besseren Tag geben als den 9. November? Das einzige Zeitfenster, um diesen Text zu schreiben, war eine mehrstündige Zugfahrt, die auf eben diesen Tag fiel.
"Schicksalstag der Deutschen"
Dass es sich nicht um irgendeinen Tag handelte, fiel mir erst wieder ein, als ich im Zug die Zeitung aufschlug. Die Frankfurter Allgemeine Zeitung begrüßte die Leserschaft mit dem Titelbild der brennenden Synagoge in Hannover aus dem Jahr 1938. Die Süddeutsche Zeitung macht mit einem Foto von Revolutionären des 9. November 1918 auf.
Der 9. November – ernsthaft? Ausgerechnet an einem solchen Tag will ich verdeutlichen, weshalb Public History wichtig sein könnte? Ein noch einfacheres, offensichtlicheres Datum kann es ja wohl kaum geben. Wenn ich bei dieser alten, nach allem, was man so hört, dahinschwindenden Kulturtechnik der Zeitungslektüre bleibe, dann ließe sich ausgerechnet und gerade an einem 9. November leichthin vor Augen führen, welche Bedeutung das Historische in der Öffentlichkeit hat.
Aber genau darum soll es mir nicht gehen. Ich lasse also alle Verweise auf den 9. November als ritualisiertes Jubiläumsdatum beiseite, verzichte auf Bezugnahmen auf die Ausrufung der Republik 1918, die Pogrome gegen jüdische Gemeinden 1938, den Mauerfall 1989, und mache mich stattdessen auf die Suche nach den anderen Historisierungen, nach den öffentlich zugänglich und allgemein verwendeten Formen, wie wir Historisches als gewissermaßen selbstverständliche Ressource nutzen, um die Welt, in der wir leben und die wir beleben, sinnhaft zu gestalten.
Historisches für die Zukunft
Schon auf den ersten Seiten von Süddeutscher und Frankfurter Allgemeiner Zeitung fehlt der Hinweis auf die historischen Zusammenhänge in kaum einem Artikel. So wird ein weiteres Urteil in einer längeren Reihe von Dieselfahrverboten gleich als historisches Ereignis vorgeführt. Denn mit Köln ist es erstmals eine Millionenstadt, die ab April 2019 größere Flächen des Stadtgebietes für Autos mit älteren Dieselmotoren sperren muss. Auch dass der CSU-Politiker Manfred Weber zum Spitzenkandidaten der Europäischen Volkspartei bei den Europawahlen im Mai 2019 werden soll und damit gute Chancen hat, nächster Präsident der Europäischen Kommission zu werden, wird historisch eingerahmt. Weber wäre nämlich der erste Deutsche als Kommissionspräsident seit Walter Hallstein, der zwischen 1958 und 1967 amtierte. Der Deutsche Bundestag hat zudem ein milliardenschweres Rentenpaket beschlossen, mit dem ein Rentenniveau von mindestens 48 % des Durchschnittslohns bis in das Jahr 2025 garantiert werden soll.
Auf internationaler Bühne hat der US-Präsident Donald Trump einmal mehr seinem sehr eigenen Politikstil gefrönt und seinen Justizminister Jeff Sessions mit recht unfreundlichen Worten aus dem Amt entfernt. Sessions war für den Geschmack des Präsidenten nicht nachhaltig genug gegen die Arbeit des Sonderermittlers Robert Mueller vorgegangen, der mögliche Absprachen zwischen Russland und Trumps Wahlkampfteam untersucht. Auch hier werden historische Parallelen gezogen, denn bereits 1973 hatte Richard Nixon versucht, die Arbeit des Sonderermittlers Archibald Cox in der Watergate-Affäre zu unterbinden, hatte ebenfalls seinen Justizminister gefeuert, der nicht willfährig genug war – und musste schließlich doch zurücktreten.
Müllstile, Kalte Krieger, Spätphasen
Die USA sind auch in den Sportnachrichten präsent. Der 26-jährige Amerikaner Fabiano Caruana bestreitet die Schach-WM gegen den norwegischen Titelträger Magnus Carlsen und ist damit der erste Amerikaner seit dem legendären, enigmatischen Bobby Fischer, der 1972 gegen Boris Spasskij den Kalten Krieg auf den 64 Feldern des Schachbretts für die Amerikaner gewinnen sollte.
Im Feuilleton der SZ wird wiederum ein Experimentalhaus vorgestellt, das in der Nähe von Zürich auf dem Campus der Eidgenössischen Materialprüfungs- und Forschungsanstalt gebaut wurde und zum Teil aus "Rezyklaten" besteht, also aus Materialien, die mindestens einmal nach ihrem Gebrauch entsorgt worden sind. Dem Stuttgarter Architekturbüro von Werner Sobek, das diesen "urban mining & recycling" Wohnraum entworfen hat, gefällt der Ausdruck "Müllhaus" nicht, unter dem der Bau inzwischen weidlich diskutiert wird. Wichtiger jedoch: Gerhard Matzig macht sich als Autor des Artikels Gedanken über die architekturhistorische Einordnung dieser Bauweise: Nach dem Stein der Gotik und dem Stahl der Moderne wird die Gegenwart wohl mit dem Komposthaufen als zeitgenössische Bautypologie in die Architekturgeschichtsschreibung eingehen. Auf Romanik, Renaissance, Barock, Historismus, Moderne und Postmoderne folgt dann – der Müllstil?
Im Wirtschaftsteil der FAZ wird hingegen über das Ende nachgedacht – das Ende nämlich des deutschen Wirtschaftswachstums, das ein Jahrzehnt angehalten hat. Die Konjunktur habe ihren Zenit überschritten, das Wachstum schwäche sich ab, die Steuereinnahmen gingen zurück – und schon kann man in einem wirtschaftsepochalen Sinn von der "Spätphase eines Aufschwungs" sprechen.
Die Sicht des Marsmenschen
So weit, so selbstverständlich. Diese Formen der Weltbeschreibung, fernab von irgendeinem Jubiläumsgeschehen, sind unser aller täglich' Brot. Und genau deswegen gebührt ihnen gesteigerte Aufmerksamkeit.
Denn auf einer sehr grundsätzlichen Ebene zeigen solche alltäglichen Verwendungs- und Beschreibungsweisen des Historischen, wie unumgänglich die Auseinandersetzung mit Geschichte in der Öffentlichkeit ist. Würde der berühmte und immer wieder herbeizitierte Marsmensch tatsächlich einmal unter uns auftauchen, müsste er feststellen, dass wir in einem selbstgebauten Wirklichkeitsmodus aus Historisierungen unterschiedlicher Komplexität und divergierender Tiefenschärfe existieren. Dieser Marsmensch dürfte sich dann verwundert darüber zeigen, dass die historisierenden Kulturen, die auf der Erde zu finden sind, zum Verständnis ihrer Welt immer wieder auf historische Verfahrensweisen rekurrieren, nur um am Ende entsprechender Schürfungen festzustellen, dass ihre Welt historisch verfasst ist!
Richtet man also einen etwas verfremdenden Blick in unsere Nachrichtenwelt und auf die Arten und Weisen unserer Wirklichkeitskonstitution, dann erweist sich Public History nicht nur als bedeutsam, weil sie uns die spezifischen Verwendungsweisen (und auch Verwendungsmöglichkeiten) von Historischem als Ressource und Argument vor Augen führt. Als kritisches Unterfangen kann Public History darüber hinaus Wege aufzeigen, wie durch eine Veränderung des Historischen auch Veränderungen von Welt zu entwerfen sind – und dass wir uns vor allem immer der Praxis der historischen Wirklichkeitskonstitution als einer eigentlich befremdlichen, immer wieder erklärungsbedürftigen Praxis bewusst sein sollten.
_____________________
Literaturhinweise
Macho, Thomas. "Der 9. November. Kalender als Chiffren der Macht." Merkur 54 (2000): 231-242.
Lücke, Martin, and Irmgard Zündorf. Einführung in die Public History. Göttingen: Vandenhoeck & Ruprecht, 2018.
Webressourcen
_____________________
Abbildungnachweis
ICE-V Berlin Anhalter Güterbahnhof © 2018 Thomas Sinnig, CC BY-SA 3.0 via Wikimedia Commons.
Empfohlene Zitierweise
Landwehr, Achim: Warum Public History? In: Public History Weekly 6 (2018) 39, DOI: dx.doi.org/10.1515/phw-2018-13085.
Copyright (c) 2018 by De Gruyter Oldenbourg and the author, all rights reserved. This work may be copied and redistributed for non-commercial, educational purposes, if permission is granted by the author and usage right holders. For permission please contact the editor-in-chief (see here). All articles are reliably referenced via a DOI, which includes all comments that are considered an integral part of the publication.
The assessments in this article reflect only the perspective of the author. PHW considers itself as a pluralistic debate journal, contributions to discussions are very welcome. Please note our commentary guidelines (https://public-history-weekly.degruyter.com/contribute/).
---
Categories: 6 (2018) 39
DOI: dx.doi.org/10.1515/phw-2018-13085
Tags: Anniversary (Jubiläum), Germany (Deutschland), Public History