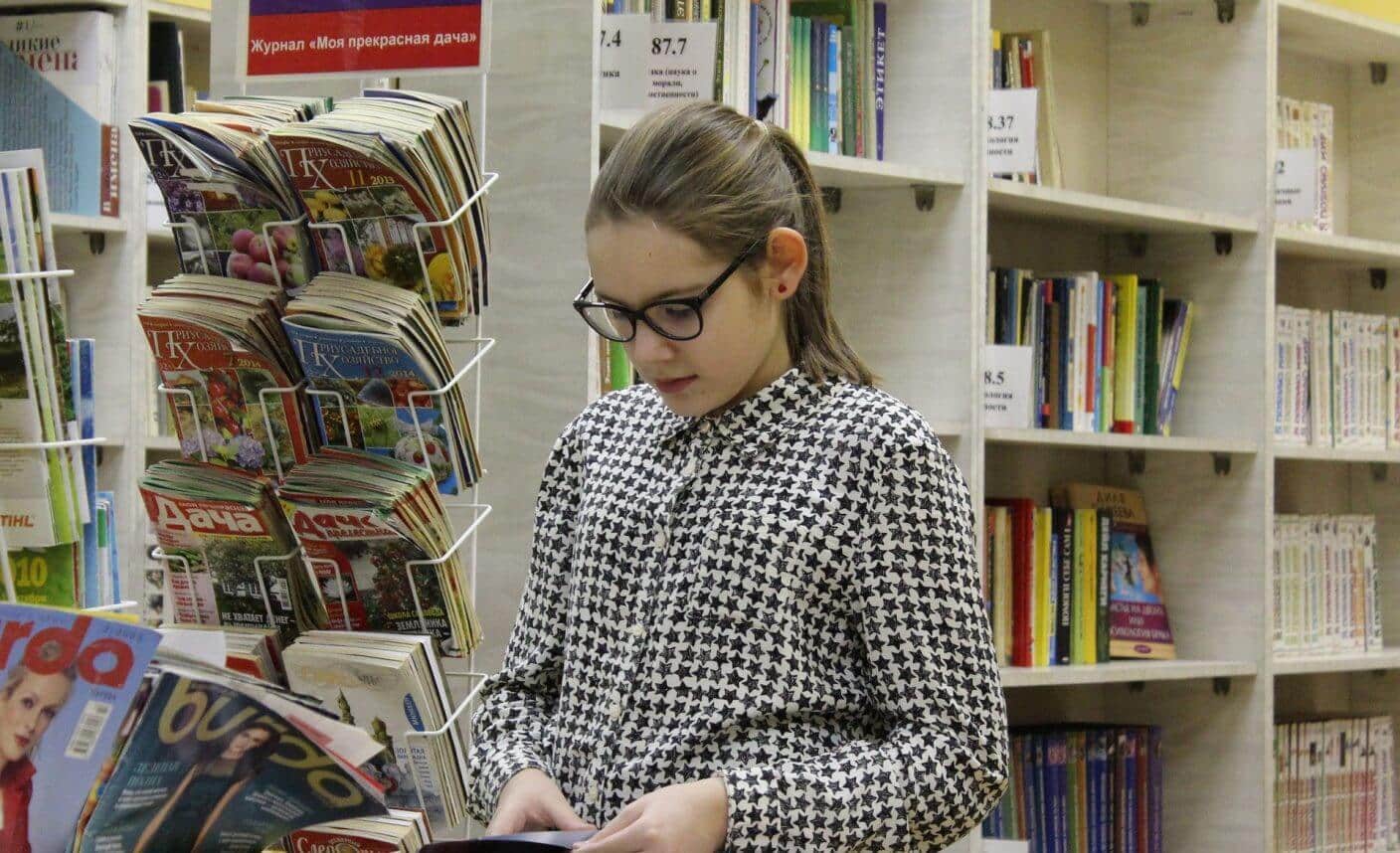 Abstract: The market for popular history magazines has been booming internationally since the beginning of the 21st century. In addition to adults with an interest in history, this market has been increasingly focusing on children and young people as a target group. How is history presented and marketed in these commercial public history products?
DOI: dx.doi.org/10.1515/phw-2016-7630.
Languages: English, Deutsch
The market for popular history magazines has been booming internationally since the beginning of the 21st century. In addition to adults with an interest in history, this market has been increasingly focusing on children and young people as a target group. How is history presented and marketed in these commercial public history products?
An Overview of Magazines
Initial research has shown that there are currently at least twelve special interest magazines that can be classified as history magazines for children and young people in Europe, Canada, Australia and the USA. The American magazine Cobblestone has been published since 1980. The two French magazines Histoires vraies and Arkéo entered the market in 1992 and 1994 respectively, while the Canadian magazine Kayak was introduced in 2004. The remaining eight magazines are all new publications that first appeared in the last five years.[1] Not included are popular science magazines which feature historical content on a small number of pages, magazines which publish one issue on the subject of history or magazines which publish special issues on history.[2]
Main Target Group between 7 and 14 Years of Age
The history magazines that are aimed at children and young people are almost exclusively commercial products.[3] They are published by children's magazine publishers or publishers and media groups that want to acquire new customers for their adult history magazines through a junior edition.[4] The aim is for young readers to become loyal to a format at as early an age as possible to ensure that they continue to buy it as adults – after all, child customers will grow out of the magazines after a few years. By contrast, the history magazine Geolino Zeitreise, which was first introduced to the market in Germany in September 2016, is a line extension of the magazine Geolino, which was established in 1996. It therefore seems that history magazines for children also have a certain amount of market potential.[5]
Histotainment in print format – initial observations
Many of the magazines are multi-thematic and include several minor topics as well as a main topic. They offer a kaleidoscope of content that is assumed to be of interest to children. However, there are also monothematic magazines which aim to cover a single topic in more detail through a variety of articles. Some of the magazines' concepts concentrate on national history, such as the American magazine Cobblestone which focuses mainly on the history of 'early America' and Kayak which covers aspects of Canadian history with the aim of helping children to develop a Canadian identity. The featured topics in the Czech magazine Časostroj also have a clear focus on the collective memory of national historical culture.
In the same way as can be seen with non-fiction books for children, the periods covered by the magazines tend to be periods of more ancient history that are considered particularly appropriate for children, such as ancient Egypt, Greece or Rome, or the Middle Ages.[6] It is often easier to present and market history as an adventure, quest or mystery on the basis of these periods. The first issue of Geolino Zeitreise also begins with the 'classic' ancient Egypt. However, the trend is shifting towards featured topics from the 19th and 20th century.[7] For example, almost 18 percent of the 56 issues of Histoire junior published since 2011 focus on the 19th and 20th century. The next issue of the monothematic magazine Geolino Zeitreise will address at the topics of National Socialism and the Second World War.
Age-appropriate presentation?
Research has already investigated the characteristics of the construction of history in popular history magazines and their strategies for conveying knowledge on historical topics. But which concepts and forms of presentation do authors and publishers consider particularly attractive and age-appropriate for young readers? Here too the main focus is on people, events and places in history. Illustrations of people can often be found throughout the magazines. In addition, puzzles, games and craft ideas are regular features as well. What is particularly striking – although more pronounced in some magazines and less in others – is the proportion of fictionalised forms of history: comics, illustrated historical accounts or fictitious interviews with historical figures.[8] As in magazines for adults, illustration is a key part of how knowledge is conveyed. Even when visual sources dating from around the period are used, they usually have a purely illustrative function. They rarely meet the standards for using images from the perspective of history teaching. Children's magazines frequently use colourful drawings created by illustrators. The graphic and typographic elements of the visual design also present the magazines as a vibrant, colourful, varied and entertaining method of conveying historical content.
History magazine versus textbook?
In a similar way to history magazines for adults, the children's magazines emphasise their close links to science in their editorials. Furthermore, they underline their educational expertise in order to present a serious image and to demonstrate their educational value to parents in particular – after all, it's them who are usually responsible for the purchase decision. The quality of the magazines varies considerably. Last but not least, they reflect different national historical cultures, as well as different cultures of learning and reading. Do history magazines include concepts that could make an important contribution to the improvement of textbooks? Or are their methods of conveying knowledge more of a step backwards in terms of methodology when checked against the quality standards that have been achieved in history teaching? A more detailed comparative analysis could begin to answer these questions.
_____________________
Further Reading
Popp, Susanne, Jutta Schumann, Fabio Crivellari, Michael Wobring, and Claudius Springkart (eds.). Populäre Geschichtsmagazine in internationaler Perspektive. Frankfurt am Main: Peter Lang, 2016.
King, Alyson E. "Adventurous Children. Creating a Canadian Identity in Kayak: Canada's History Magazine for Kids."  Canadian Review of Comparative Literature 43, no. 1, (2016): 119–136.
Web Resources
_____________________
[1] 2011: Časostroj (Czech Republic); Histoire junior (France); 2012: Horrible histories (United Kingdom); 2013: Historicool (Australia); 2014: Tout sur l'Histoire (France); Dig into History (USA); 2016: Quelle histoire (France); Geolino Zeitreise (Germany). A history magazine for school pupils, G-Geschichte mit Pfiff, was published in Germany as early as 1979. Since the 1980s, it has targeted a more general audience interested in history under the name G/Geschichte.
[2] An example of a magazine that includes some historical content taken from the large market of popular science magazines for children is Tout comprendre (France). Examples of magazines that have published individual issues on the subject of history are Aquila (United Kingdom), September 2016: 'Children of World War Two' and Geo mini Entdeckerheft (Germany), March 2016: 'Ritter und Burgen'. An example of a special issue on history is Géo Ado hors serie (France), October 2014, '14-18 la Grande Guerre'.
[3] The Canadian children's magazine Kayak is published by Canada's History Society and receives funding from the Department of Canadian Heritage and several companies.
[4] Examples of children's magazine publishers include Fleurus presse and cricketmedia. The Czech publisher Extra Publishing, the French publisher Editions Faton, the German publisher Gruner und Jahr, and Canada's History Society also publish history magazines for adults. Fleurus presse, on the other hand, currently has three history magazines for ages 7–10, 8–12, and 14 and up in its portfolio.
[5] The decision to create a separate series dedicated to history was made on the basis of the particularly successful sales of issues on historical topics published under the name Geolino extra. The process is therefore identical to that by which Geo Epoche was developed from Geo magazine in 1999. See http://www.presseportal.de/pm/113897/3423189 (last accessed 1 November 2016).
[6] Certain magazines focus specifically on defined periods, such as Cobblestone which focuses on 'early' America, and the French magazines Arkéo (prehistory and early history to the Middle Ages) and Histoire junior (Middle Ages to present) which are published by the same publisher.
[7] For example, issue no. 48: the Cold War; no. 44: the Second World War; no. 41: the Industrial Revolution; no. 17: Charles de Gaulle: from the resistance to the presidency.
[8] There is a fictitious interview with Cleopatra in Geolino Zeitreise. Fictitious interviews are a regular, interactive feature in the French magazine Quelle histoire. Children can send in their questions for a historical figure selected by the editorial team and they are then presented in the form of an interview in the next issue.

_____________________
Image Credits
girl-1034465_1920 © klimkin, 6.11.2015, via pixabay.com (last accessed 1 November 2016)
Recommended Citation
Bühl-Gramer, Charlotte: Popular History Magazines for Kids. In: Public History Weekly 4 (2016) 36, DOI: dx.doi.org/10.1515/phw-2016-7630
Der Markt populärer Geschichtsmagazine boomt seit Beginn des 21. Jahrhunderts weltweit. Doch nicht nur geschichtsinteressierte Erwachsene, auch Kinder und Jugendliche werden zunehmend als Zielgruppe für den Markt entdeckt. Wie wird Geschichte in diesen kommerziellen Public-History-Produkten dargestellt und vermarktet?

Kleine Zeitschriften-Umschau
Eine erste Recherche hat ergeben, dass derzeit in Europa, Kanada, Australien und den USA mindestens zwölf Geschichtsmagazine für Kinder und Jugendliche als Special-Interest-Zeitschriften auf dem Markt sind. Das amerikanische Magazin "Cobblestone" erscheint bereits seit 1980. Die beiden französischen Journale "Histoires vraies" und "Arkéo" kamen 1992 bzw. 1994 auf den Markt, das kanadische Magazin "Kajak" im Jahr 2004. Die übrigen acht Zeitschriften sind allesamt Neuerscheinungen der letzten fünf Jahre.[1] Darin nicht inbegriffen sind Wissensmagazine, die auf einzelnen Seiten auch historische Inhalte anbieten, in denen eine Heftnummer zum Thema Geschichte erscheint oder Zeitschriften, die Sonderausgaben zur Geschichte herausgeben.[2]
Kernzielgruppe zwischen 7 und 14 Jahren
Auch die Geschichtsmagazine für Kinder und Jugendliche sind fast ausschließlich kommerzielle Produkte.[3] Sie werden von Jugendzeitschriftenverlagen veröffentlicht oder von Verlagen und Medienkonzernen, die mit einem Junior-Journal Nachwuchsleser für ihre Geschichtsmagazine im Erwachsensegment gewinnen wollen.[4] Die jungen LeserInnen sollen bereits möglichst früh an ein Format gebunden werden, das sie dann auch als erwachsene Kunden weiterhin kaufen. Schließlich wachsen die Kinder nach ein paar Jahren als Kunden aus den Heften heraus. Das Geschichtsmagazin "Geolino Zeitreise", das im September 2016 in Deutschland erstmals auf den Markt kam, ist dagegen eine Line Extension der 1996 gegründeten Zeitschrift "Geolino". Auch Geschichtsmagazine für Kinder scheinen also ein gewisses Markpotenzial zu bieten.[5]
Histotainment im Printformat – erste Beobachtungen
Viele der Magazine sind multithematische Hefte, die neben einem Titelthema mehrere Nebenthemen beleuchten. Sie bieten ein buntes Kaleidoskop an Inhalten, von denen man annimmt, dass sie für Kinder interessant sein könnten. Es gibt aber auch monothematische Zeitschriften, die ein Thema in verschiedenen Beiträgen umfassender erschließen wollen. Einige der Magazine konzentrieren sich schon in ihrem Konzept auf den nationalen Geschichtsraum: So etwa die amerikanische Zeitschrift "Cobblestone", die vor allem Themen aus der Geschichte des "frühen Amerika" aufbereitet, oder die Zeitschrift "Kayak", die Aspekte der kanadischen Geschichte mit dem Ziel thematisiert, Kinder bei der Entwicklung einer kanadischen Identität zu unterstützen. Auch das tschechische Magazin "Časostroj" hat in seinen Titelthemen einen deutlichen Schwerpunkt im kollektiven Gedächtnis der nationalen Geschichtskultur.
Wie auch auf dem Sachbuchmarkt für Kinder liegen die Epochenschwerpunkte der Zeitschriften tendenziell in den als besonders kinderaffin geltenden weiter zurückliegenden Zeiten, etwa dem "Alten Ägypten", der griechischen und römischen Antike oder dem Mittelalter.[6] Geschichte als Abenteuer, Spurensuche oder Geheimnis lässt sich offensichtlich besser anhand dieser Zeiträume anschaulich darstellen und vermarkten. Auch das erste Heft von Geolino Zeitreise startete mit dem "Klassiker" "Altes Ägypten". Allerdings deutet sich auch ein Trend hin zu Titelthemen aus dem 19. und 20. Jahrhundert an.[7] Von den seit 2011 erschienen 56 Heften des Magazins "Histoire junior" entfallen zum Beispiel knapp 18% auf das 19. und 20. Jahrhundert. Die nächste Ausgabe der monothematischen Zeitschrift "Geolino Zeitreise" wird sich mit den Themen Nationalsozialismus und Zweiter Weltkrieg befassen.
Altersgemäße Darstellung?
Die Forschung hat sich bereits mit den Charakteristika der Konstruktion von Geschichte in populären Geschichtsmagazinen und ihren Vermittlungsstrategien befasst. Welche Konzepte und Darstellungsformen aber erachten AutorInnen und Verlage als besonders attraktiv und altersgemäß für die junge Leserschaft? Auch hier dominiert eine Konzentration auf Personen, Ereignisse und Orte der Geschichte. Oft führen gezeichnete Figuren durch das Heft. Außerdem sind Rätsel, Spiel- und Bastelideen feste Rubriken. Besonders auffällig ist der – wenn auch unterschiedlich hohe – Anteil an fiktionalisierenden Verarbeitungsformen von Geschichte: Comics, illustrierte Geschichtserzählungen oder fiktive Interviews mit historischen Personen.[8] Wie auch in den Zeitschriften für Erwachsenen ist die Bebilderung ein zentrales Vermittlungselement. Selbst wenn zeitnah entstandene Bildquellen Verwendung finden, haben sie aber meist ausschließlich illustrative Funktion. Den Standards der Bildverwendung aus Sicht der Geschichtsdidaktik entsprechen sie nur selten. Häufig werden in den Kindermagazinen farbenfrohe, von Illustratoren eigens hergestellte, gezeichnete Bilder eingesetzt. Auch in ihrer graphischen und typographischen Gestaltung präsentiert sich die visuelle Gestaltung der Magazine als eine lebendige, bunte, abwechslungsreiche und unterhaltende Vermittlung historischer Inhalte.
Geschichtsmagazin versus Schulbuch?
Ähnlich wie in den Heften für Erwachsene betonen die Magazine in ihren Editorials ihre Nähe zur Wissenschaft. Darüber hinaus verweisen sie auch auf eine pädagogische Expertise, um neben Seriosität auch den Bildungswert des Produktes vor allem gegenüber der Elternschaft zu betonen. Schließlich treffen in der Regel sie die Kaufentscheidung. Die Qualitätsunterschiede der Zeitschriften sind dabei zum Teil erheblich. Nicht zuletzt spiegeln sie auch nationale Geschichts-, aber auch Lern- und Lesekulturen. Enthalten die Geschichtsmagazine Konzepte, die auch einen Beitrag zur Optimierung von Schulbüchern leisten können? Oder sind ihre Vermittlungsmethoden eher eine geschichtsdidaktische "Rolle rückwärts" hinter die bereits erreichten Qualitätsstandards historischen Lernens? Eine genauere vergleichende Analyse wäre aufschlussreich.
_____________________
Literaturhinweise
Popp, Susanne / Schumann, Jutta / Crivellari, Fabio / Wobring, Michael / Springkart, Claudius (Hrsg.): Populäre Geschichtsmagazine in internationaler Perspektive. Frankfurt a.M. 2016.
King, Alyson E.: Adventurous Children. Creating a Canadian Identity in Kayak: Canada's History Magazine for Kids. In: Canadian Review of Comparative Literatur, Bd. 43, Heft 1, März 2016, S. 119-136.
Webressourcen
_____________________
[1] 2011: Časostroj (Tschechien); Histoire junior (Frankreich); 2012: Horrible histories (Großbritannien); 2013: Historicool (Australien); 2014: Tout sur l'Histoire (Frankreich); Dig into History (USA); 2016: Quelle histoire (Frankreich); Geolino Zeitreise (Deutschland). In Deutschland erschien mit "G-Geschichte mit Pfiff" bereits 1979 ein Geschichtsmagazin für Schülerinnen und Schüler. Seit den 1980er Jahren wendet es unter dem Titel "G/Geschichte" sich an ein allgemein geschichtsinteressiertes Publikum.
[2] Aus dem kaum überschaubaren Markt an Wissensmagazinen für Kinder ist Beispiel für ein Wissensmagazin mit historischen Inhalten z.B. das Magazin Tout comprendre (Frankreich). Beispiele für eigene Heftnummern zur Geschichte sind etwa das Magazin Aquila (Großbritannien), September 2016: Children of World War Two oder Geo mini Entdeckerheft (Deutschland), März 2016: Ritter und Burgen. Ein Beispiel für ein Sonderheft zur Geschichte ist etwa: Géo Ado hors serie (Frankreich), Oktober 2014: 14-18, la Grande Guerre.
[3] Das kanadische Kindermagazin "Kayak" wird von der Canada's History Society verlegt und erhält Finanzmittel aus dem Department of Canadian Heritage und von einigen anderen Unternehmensgruppen.
[4] Jugendzeitschriftenverlage sind Fleurus presse und cricketmedia. Der tschechische Verlag Extra Publishing, der französische Verlag Editions Faton, der deutsche Verlag Gruner und Jahr oder die Canada's History Society vertreiben auch Geschichtsmagazine für Erwachsene. Fleurus presse hat dagegen inzwischen drei Geschichtsmagazine für die Altersgruppen 7-10, 8-12 Jahre und ab 14 Jahren im Verlagsprogramm.
[5] Die Entscheidung, dem Thema Geschichte eine eigene Reihe zu widmen, fiel aufgrund der guten Verkaufserfolge von Ausgaben zu historischen Themen, die unter der Marke Geolino extra publiziert wurden. Es ist also eine identische Vorgehensweise, aus der 1999 "Geo Epoche" aus dem Magazin "Geo" heraus entwickelt wurde. Vgl. http://www.presseportal.de/pm/113897/3423189 (letzter Zugriff am 1.11.16).
[6] Einige Zeitschriften grenzen allerdings ihr Magazin bereits programmatisch nur auf bestimmte Zeitabschnitte ein, so etwa "Cobblestone" mit seinem Fokus auf das "frühe" Amerika oder die französischen Magazine "Arkéo" (Ur- und Frühgeschichte bis Mittelalter) und "Histoire junior" (Mittelalter bis zur Gegenwart), die beide im selben Verlag erscheinen.
[7] Zum Beispiel die Hefte Nr. 48: Der Kalte Krieg; Nr. 44: Der Zweite Weltkrieg; Nr. 41: Die industrielle Revolution; Nr. 17: Charles de Gaulle: Von der Resistance zur Präsidentschaft.
[8] In "Geolino Zeitreise" gibt es ein fiktives Interview mit Kleopatra. Im französischen Magazin "Quelle histoire" bilden fiktive Interviews eine feste, interaktive Rubrik. Die Kinder können dort ihre Fragen an eine von Redaktion vorgegebene historische Persönlichkeit einsenden, die dann in der nächsten Heftnummer als Interview präsentiert werden.

____________________
Abbildungsnachweis
girl-1034465_1920 © klimkin, 6.11.2015, via pixabay.com (letzter Zugriff am 1.11.2016)
Empfohlene Zitierweise
Bühl-Gramer, Charlotte: Populäre Geschichtsmagazine für Kinder. In: Public History Weekly 4 (2016) 36, DOI: dx.doi.org/10.1515/phw-2016-7630
Copyright (c) 2016 by De Gruyter Oldenbourg and the author, all rights reserved. This work may be copied and redistributed for non-commercial, educational purposes, if permission is granted by the author and usage right holders. For permission please contact the editor-in-chief (see here). All articles are reliably referenced via a DOI, which includes all comments that are considered an integral part of the publication.
The assessments in this article reflect only the perspective of the author. PHW considers itself as a pluralistic debate journal, contributions to discussions are very welcome. Please note our commentary guidelines (https://public-history-weekly.degruyter.com/contribute/).
---
Categories: 4 (2016) 36
DOI: dx.doi.org/10.1515/phw-2016-7630
Tags: Childhood (Kindheit), History Magazines (Geschichtsmagazine)