Featured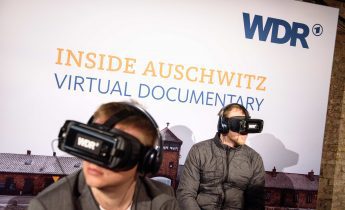 "Of Monsters and Men" – Shoah in digitalen Spielen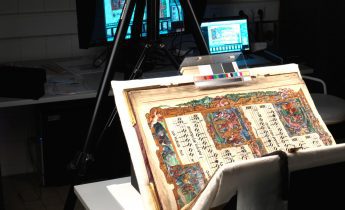 Das digitale Archiv als innerschulischer Lernort
Most Popular
Archive
Digitale Vergangenheit: "Geschichtsbegehren" neu betrachtet

A few weeks ago, an interesting debate about digital games involving historical subjects took place during the "History Talk in the Super 7000." According to historian Angela Schwarz, the average German gamer is 40 years old and almost half of all ...

Digital Past: "Historical Desire" revisited

Po co jeszcze jeden pomnik w Berlinie? | Wozu ein Polen-Denkmal in Berlin?

Should yet another monument in Berlin commemorate the Polish victims of the Second World War; in this case Polish citizens who suffered and died during the last war at the hands of German occupants?

Yet Another Memorial in Berlin?

Public History an Schulen? Wozu und in welcher Form?

Teenagers encounter history outside schools in varied forms and related to a multitude of topics. But teaching with representations of the past that are not academic ideas, is largely absent from guidelines for history teaching.

Public History in Schools? Why and How?
War Photo Limited. Un autre regard sur la guerre | War Photo Limited. Der andere Blick auf den Krieg

In 1991 began the siege of Dubrovnik by the Yugoslav army, controlled by the Serbs. The siege was widely covered by the media. Since 2004 a photo gallery in this city devotes itself exclusively to war photography.

War Photo Limited. Another Look at War

"Europa- nasza historia". Podręcznik dla Polski i Niemiec | "Europa – Unsere Geschichte". Ein Lehrbuch für Deutschland und Polen

Is it really possible to create one textbook in two language versions for history classes in two different countries? For more than a decade, a Polish-German team of experts...

"Europe – Our History". A Textbook for Poland and Germany

Hayden Whites praktisches Erbe

Two months ago the controversial and highly influential historical theorist Hayden White passed away. While his work has principally been debated in historical theory circles, his final work suggests 'practical' possibilities for public history

The Practical Legacy of Hayden White