Featured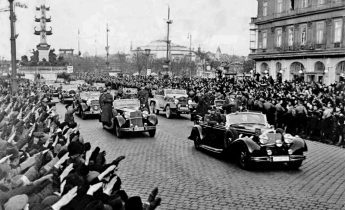 La force de la fiction | Die Kraft der Fiktion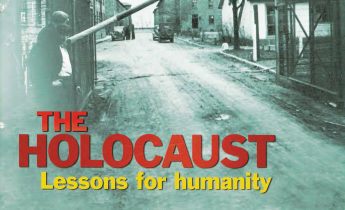 Das Cape Town Holocaust Centre und Südafrika
Most Popular
Archive
Frauen, das ohnmächtige Geschlecht? #metoo und wir (2)

#metoo: Interestingly, apart from a few exceptions, we're not hearing anything related to Western religion, dominant culture, values. The audience is seemingly perplexed because the Weinsteins and Fritzchen Schmitzens are not "they".

Women, the Powerless Sex? #metoo and Us (2)

Nationalität – tot oder lebendig?

It seems to be clear that nationality is an outdated piece of history. In the field of cultural studies, the idea that we are living in a post-national era has become firmly established. Nationality has become a concept of political disqualification.

Nationality – Dead or Alive?

Virtuelle Zeitreisen? Public History und Virtual Reality

History education and Public History are both challenged to provide guidance on how to deal with the respective Virtual Reality offers in a reflected and critical manner.

Virtual Time Travels? Public History and Virtual Reality
Frauen, das ohnmächtige Geschlecht? #metoo und wir (1)

Thuringian Forest, 1890: Everyday sexism as texture of modern society. This is how a history film presents it. And that has a lot to do with us and the #metoo debate.

Women, the Powerless Sex? #metoo and Us (1)

Hindelang ist nicht Hindukusch. Militär und Tradition

In recent years, public history scandals have repeatedly occurred in the German Armed Forces. These scandals consisted of the fact that young men were actively referring to the traditions and symbols of the National Socialist Wehrmacht.

Hindelang is not Hindu Kush. Military and Tradition

Публичная история в России: какая она? | Merkmale der Public History in Russland

Public history in Russia reveals the state's desire to monopolize public space associated with the past. This new direction, consequently, cannot find a constructive dialogue with the state, society and professional historians.

Public History in Russia: What Is It?