– under construction –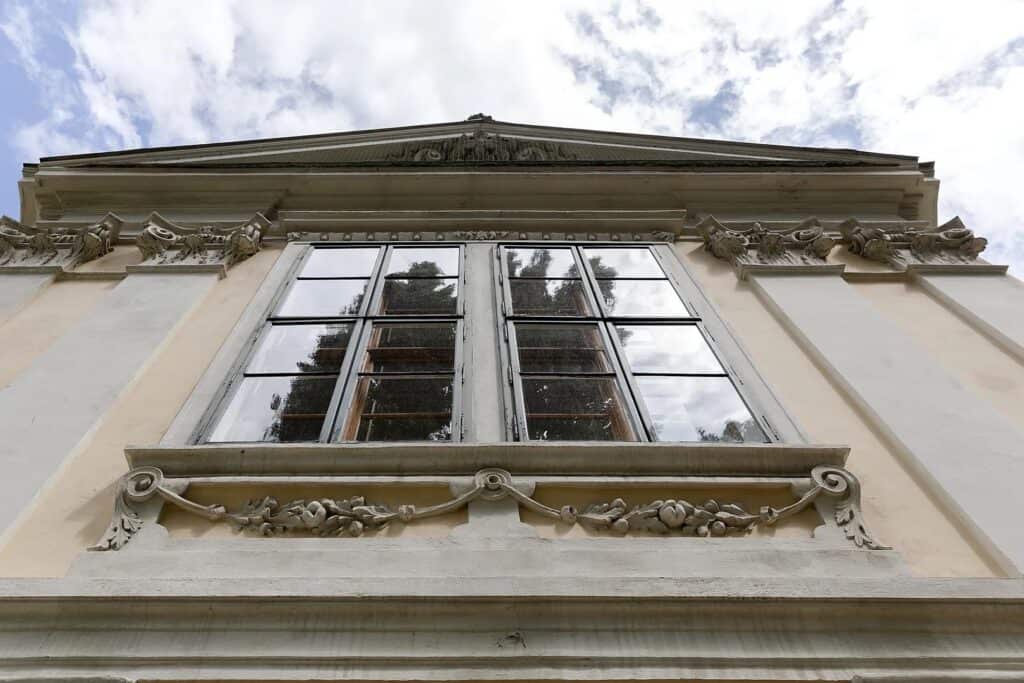 Image Credits: Von Manfred Werner, CC BY-SA 4.0, Wikimedia Commons
---
1-3 September 2023
"Political Activism in and through Public History".
2nd Public History Weekly World Conference
Venue: Museum für Volkskunde, Wien
Organizers: Marko Demantowsky and Thomas Hellmuth
Staff members: Kristina Langeder-Höll, Barbara Pavlek Löbl, Lorenz Prager and Carina Siegl

Supported by: to follow
---
Keynote Speakers
Prof. Catalina Muñoz Rojas
Catalina Muñoz Rojas is Associate Professor of History at the Universidad de los Andes, Bogotá, Colombia. Her work focuses on the public uses of history around contentious issues of the present. Her current project explores the role of historians and of historical knowledge in transitional justice in the context of the Colombian peace process. Her publications include recently "Moving pictures: memory and photography among the Arhuaco of the Sierra Nevada de Santa Marta, Colombia" in History and Anthropology (2017), and "Contentious Memories: History and Urban Redevelopment in Bogotá, Colombia" published in the Journal of Urban Affairs in co-authorship with Friederike Fleischer (2020).
Prof. Jerome de Groot
Jerome de Groot is Professor of Literature and Culture at the University of Manchester. He is currently AHRC Leadership Fellow for the project "Double-Helix History" and has held fellowships and visiting positions in Russia, Japan, Australia and Ireland. He is the author of "Consuming History" (2008/2016), "Remaking History" (2015) and "The Historical Novel" (2009). His research is mainly focused on representation of history in contemporary popular film, television, drama and games, literature of the period 1640-1660, popular and public history, historiography and genetics in popular culture.
Prof. Marko Demantowsky
Marko Demantowsky holds the Chair of Public History at the Faculty Center for Transdisciplinary Historical and Cultural Studies at University of Vienna. Previously he was full professor for modern history and history education in Basel, assistant professor for history education in Bochum and interim professor in Jena and Siegen. His curent main research interests focus on a digitally based ethnology and history of Austrian places of remembrance of national relevance; the digital transformation of historiographic and public-historic practice; and the history and theory of Public History in the European 18th century. He founded Public History Weekly in 2013.
---
Conference Program
Friday, 1 September

03:30 p.m.       Registration and refreshments
Welcome address by organisers (Prof. Thomas Hellmuth & Prof. Marko Demantowsky)
04:30 p.m.       Welcome addresses by partners
University of Vienna representative
Museum ( Dr. Matthias Beitl)
De Gruyter representative (Dr. Sophie Wagenhofer)
05:00 p.m.       Keynote 1
05:45 p.m.       Coffee Break
06:15 p.m.       Keynote 2
07:00 p.m.      Evening break
08:30 p.m.      Conference dinner
Saturday, 2 September
09:15 a.m.       Welcome address and commentary on both keynotes
09:30 a.m.      Plenary Panel  1
11:00 a.m.       Coffee break
11:30 a.m.       Plenary Panel  2
01:00 p.m.      Lunch break
02:00 p.m.      Plenary Panel  3
03:30 p.m.       Coffee break
04:00 p.m.       Plenary Panel  4
05:30 p.m.       Closing reflection of day 2
06:30 p.m.       Guided public history walk through Vienna's 1st district
07:30 p.m.       Free evening
Sunday, 3 September
10:00 a.m.      Plenary Panel  5
11:30 a.m.       Coffee break
12:00 a.m.       Keynote 3
01:00 p.m.       Lunch break
03:00 p.m.       PHW Editorial Meeting (internal event)
03:00 p.m.       Welcome address by De Gruyter reprensentative (Dr. Sophie Wagenhofer)
03:10 p.m.       Opening, outline and agenda introduction by Deputy Director Arthur Chapman
03:30 p.m.       PHW data analyses by Managing Director Marko Demantowsky
04:30 p.m.       Coffee break
05:00 p.m.       Discussion
07:00 p.m.       Editorial dinner
---
4-7 September 2023
PHW Editorial Retreat (internal event)